Fall 2012 D55 Registration Site for Contest Judges

Sunday, October 7, 2012 at 10:00 PM (CDT)
Event Details
Registration Site for D55 Contest Judges
This is the registration site for Toastmasters in District 55 to indicate a positive interest in being a speech contest judge.   Please take a moment to fill out registration form by clicking on the Register button above.  
The information on the form will be provided only to contest officials seeking judges:  Area and Division Governors, Contest Chairs and Chief Judges. It will not be used for any other purpose.

Thanks for your interest in being a judge!
If you have any comments or questions, please contact District Chief Judge Jerry Barrett.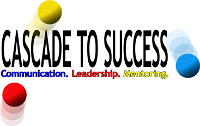 Toastmasters International, the Toastmasters International logo and all other Toastmasters International trademarks and copyrights are the sole property of Toastmasters International and may be used only by permission. The information on this Web site is for the sole use of Toastmasters' members, for Toastmasters business only. It is not to be used for solicitation and distribution of non-Toastmasters materials or information.
Organizer
District 55 Toastmasters
Serving Toastmasters in Central and South Texas