FALL 2011 French for Advanced Beginners
10-week course
Event Details
Salut!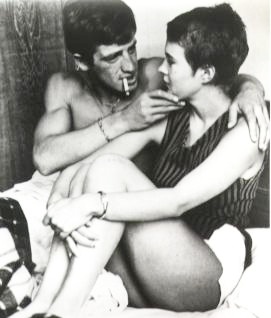 Idlewild's language courses are both fun and practical, and have been recommended by Daily Candy and New York Magazine.
The classes are taught in our beautiful store, not a stuffy classroom, by dynamic and experienced native speakers. Class size is limited, so everyone gets a chance to speak in every session.
Our French classes are taught by Maurice Jean-Baptiste Brochet, a native of Paris with more than 10 years' experience teaching in New York, including at Berlitz and the Rennert School.
Is this class for you?
Our French Advanced Beginner course is for people who have either completed our 10-week French for Beginners course or have a rudimentary knowledge of French (including formation and use of the simple present tense and other basic grammar). Our Advanced Beginner class focuses on advanced grammar and building conversation skills, and includes presentation and practice of the following situations and grammar topics:
- using the reflexive tense to talk about daily activities
- exclamations
- expressions of time
- forming and using the immediate past tense
- shopping for clothes
- demonstrative pronouns
- talking on the telephone
- shopping for food (weights and measures, prices and paying)
- comparatives and superlatives
- at the hotel (making reservations, checking in, special requests)
- using reflexive verbs in the past tense
- at the doctor, dentist, or pharmacy
- forming and using the imperfect tense
Each of the ten lessons includes teacher presentation and student participation, including pair or group work. Each student will also be expected to give a two-minute presentation in French, on a topic of their choosing, toward the end of the ten-week course.
About our courses
Our teachers employ a dynamic method that emphasizes grammar and vocabulary but is focused primarily on spoken profiency and oral comprehension.
The beginner, advanced beginner and intermediate courses follow a text (not included in the course price but available to students for the discounted price of $15.99).
There are no make-up classes. On the first day of class, each student will receive a syllabus that lists the weekly assignments so you can keep up with your studies if you have to miss a class.
---
If you wish to cancel your registration, you must contact Idlewild by telephone or email at least seven days before the start date of your class to receive a refund. 
If you wish to postpone your registration to a later session, you must contact Idlewild by telephone or email at least three days before the start date of your class to receive a credit toward a future session (good for one year).
Where

Idlewild Books
12 West 19th Street
(between 5th and 6th Avenues)
New York, NY 10011


Organizer
Idlewild is an international bookstore with locations in Manhattan and Brooklyn.
Our language classes were named "Best of New York" by New York Magazine and are taken by more than 3000 New Yorkers every year.