Event Information
Location
SpaceCamp
16 West North Avenue
Baltimore, MD 21201
Description
Artists for Truth believes that tools and training to develop information literacy in the 21st century must be made available to all, and that every member of a democratic society must have access to reliable sources of information.
The Oxford Dictionary's word of the year in 2016 was "post-truth," and it seems fake news is everywhere these days—which is why information literacy and media literacy are more important than ever.
Join Ryan O'Grady, a librarian with the Enoch Pratt Free Library/Maryland State Library Resource Center, in understanding the role, value, and power of information. This training provides you with strategies for evaluating information sources and spotting fake news that you can use for yourself and with others you work with and care about.
About the Workshop Leader:
Ryan O'Grady serves as the Deputy Manager in the State Library Resource Center at the Enoch Pratt Free Library in Baltimore, Maryland. Ryan's background centers on a combination of teaching, technology, media, and library experience. Ryan has a Master's Degree in Instructional Technology from Towson University and in Library and Information Science from the University of Maryland. Ryan's role at the Library allows him to work with a little bit of everything--from making connections with customers to giving presentations at libraries across Maryland.
About Enoch Pratt Free Library:
Enoch Pratt Free Library is a local organization that provides free resources and programming, access to uncensored facts and history, and free navigation assistance. It is a safe space for all members of our community to learn and find inspiration. "Our mission is to provide equal access to information, services, and opportunities that empower, enrich, and enhance the quality of life for all."
Artists for Truth is made possible by the generous support of The Robert W. Deutsch Foundation, individual donors, and our art community. Special thanks to Strong City Baltimore for serving as fiscal sponsor for Artists for Truth, and to SpaceCamp Gallery for hosting us this summer.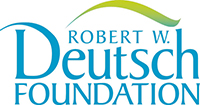 Date and time
Location
SpaceCamp
16 West North Avenue
Baltimore, MD 21201