Description
After you get your laugh on with Comedian Barry S. Naylor and friends, come down for the Fake Famous Comedy Show Afterparty at the Hippodrome Theatre Basement.
Come experience grown and classy at the most highly anticipated party of the year hosted by the Florida Party Consultants and the Gamma Omicron chapter of Iota Phi Theta Fraternity, Inc. celebrating 20 years!
Special invited guest celebrating the Fake Famous way:
The Extraordinary Gentlemen of the Theta Sigma Chapter of Alpha Phi Alpha Fraternity, Inc. | 45th Anniversary
The Devastating Divas of Lambda Psi Chapter of Delta Sigma Theta Sorority, Inc. | Spring '08 10th Anniversary

The World Famous Zeta Kappa Chapter of Phi Beta Sigma Fraternity, Inc. | 44th Anniversary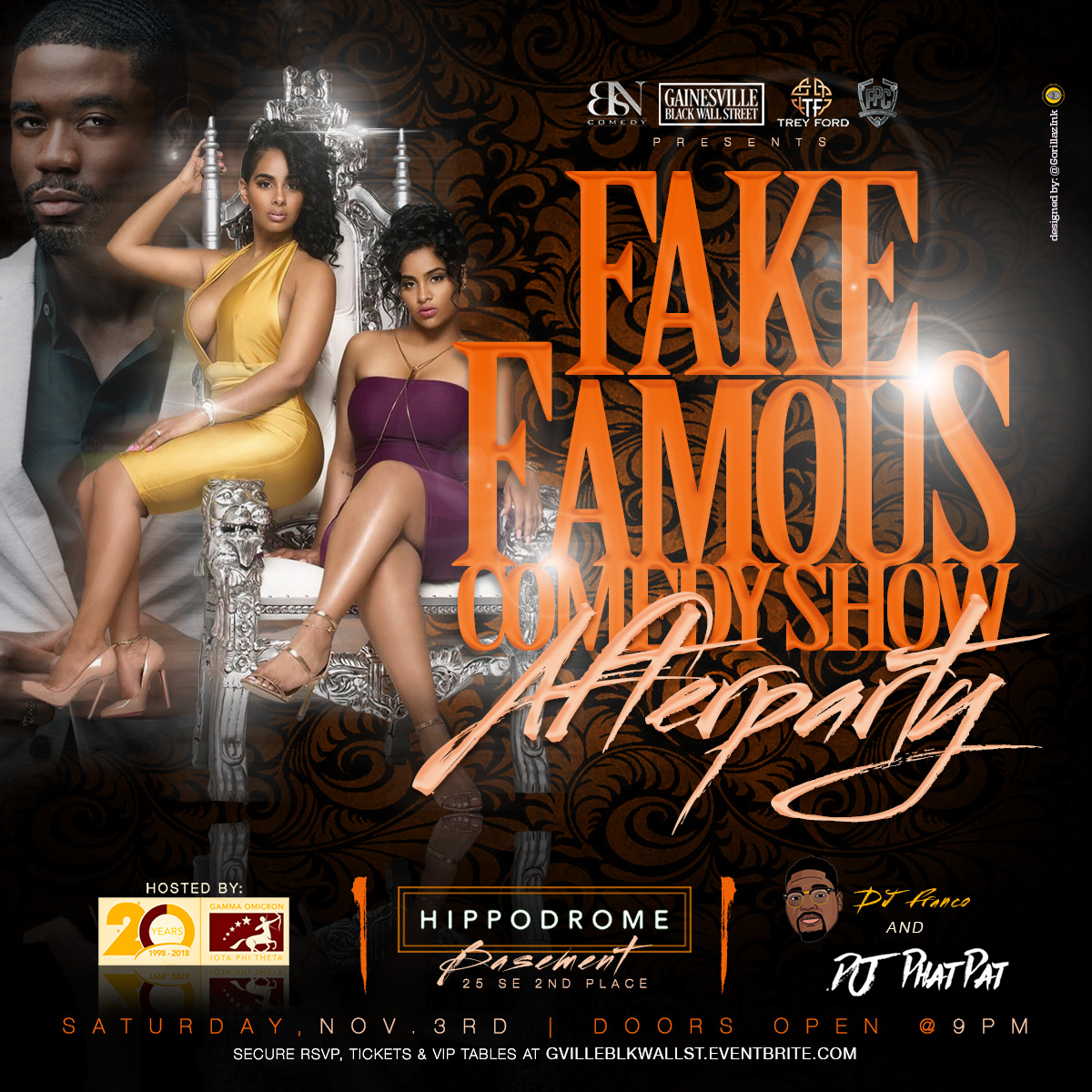 "After the show it's the after party, then after the party it's the hotel lobby. And after the Belve' then it's probably Cris'. And after the Comedy Show it's definitely this..."


#fakefamous #GvilleBlkWallSt #fakefamouscomedy