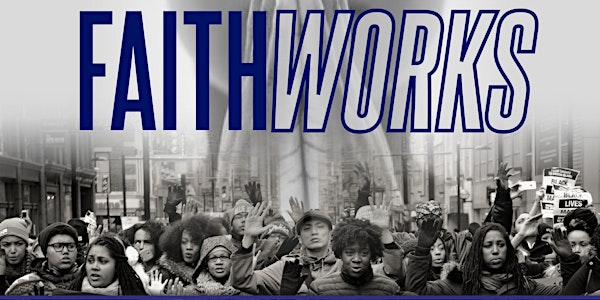 FAITHWORKS
When and where
Location
Alverno Pitman Theatre 3431 South 39th Street Milwaukee, WI 53215
Refund Policy
Contact the organizer to request a refund.
Description
Signature Dance Company is excited to present, "FAITHWORKS"!

FaithWorks will take the audience through through music, dance, and spoken word that will capture the story of the current state of the African-American community. This show is a spin-off of Signature's previous show "unRest". While much work remains to be done, the power of faith AND works will be the key to seeing sustainable change in our communities.

FaithWorks is a show filled with transparency and empowerment as our community continues to build on the hope that individuals will create change in themselves and their communities through FAITH and WORKS.
Tickets can be purchase 2 ways:
1. Online using the link in this event
2. From a Signature Dancer
$15 in advance
$10 for groups of 10 and more
$20 at the door

Group sales:
Group sales are available in advance. Groups can purchase tickets online at the link above as well. You must have a group of 10 or more to qualify for the discount.

Special School/Youth Show (Friday, Jan. 13):
If you work at a school or youth organization, we are presenting a shorter version of this show on Friday, January 13, 2016 at Pitman Hall. The show will be 10:00am. Tickets for this show cost $5. Please use this link to reserve your school/youth group. http://bit.ly/21w8Fdl