Description
Ladies Night Out 2019


An Evening of Food, Fun & Faith
Thursday, March 14, 2019


Last year's Ladies Night Out was a wild success, so back by popular demand is LADIES NIGHT OUT 2019! FaithTalk 570, 910 & 102.1 wants to give you a night out with FOOD, FUN, and FAITH.

Comedian Amberly Neese returns to Ladies Night Out to share her gift of humor and passion for Christ at Bell Shoals Baptist Church in Brandon. Armed with comedic flair and candor, Neese will tackle everyday stressors and scenarios from a biblical perspective. Neese said, "I am stoked to speak at this event and cannot wait to meet each of you there. Grab a friend and a Depends undergarment and get ready to giggle."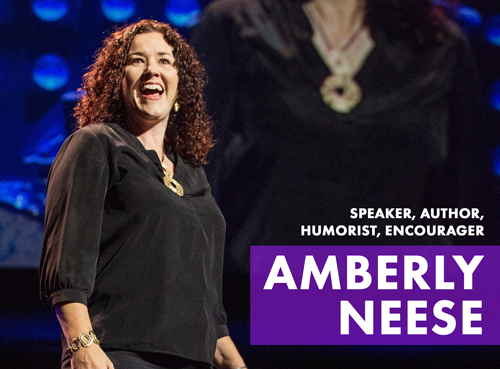 BEFORE THE MAIN EVENT, we will have a fun EXPO, featuring shopping, giveaways, Augmented Reality photo-booth, desserts and lite hors-d'oeuvres. Don't have time to go home and eat before coming, no problem. There will be food truck vendors available for your dining pleasure.
This is a great event for the entire Women's Ministry to attend together, so get your group together and join us on Thursday, March 14th.

LOCATION: Bell Shoals Baptist Church
EXPO AND HORS D'OEUVRES: 5:00-6:45 PM
COMEDY: 7:00 PM
COST: $5
VIP SEATING: $29