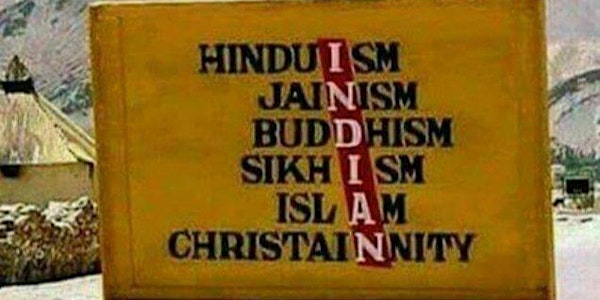 Faiths United For Religious Freedom in India, To Infinity, and Beyond
Interfaith banquet featuring speakers on religious freedom in India and religious leaders of all faiths in solidarity with the persecuted.
When and where
Location
Gurdwara Sahib Sikh Temple West Sacramento 2301 Evergreen Avenue West Sacramento, CA 95691
About this event
Please join us to learn about threats to religious freedom of religious minorities in India. Featuring subject matter experts on the issue, followed by representatives from all different religious faiths standing up to discuss their religion's support for the religious freedom of all and their solidarity with the persecuted in India. Discussion will include oppression currently faced by the Christian, Muslim, Sikh, and other populations in India, with a special emphasis on the persecution of Indian Christians.
Featuring speakers:
Bishop Justin Meier (Anglican Free Communion)
Navkiran Kaur Khalra (Sikh Human Rights Activist)
Pieter Friedrich (South Asian Affairs Analyst)
Sana Qutubuddin (Muslimah Human Rights Activist).
Co-sponsored by: Placer People of Faith | Incarnation Anglican Mission | Tarbiya Institute Roseville | Diocese of Emmaus Way | Bethel Lutheran | North Central California Presbytery | Interfaith Council of Greater Sacramento | Hindus for Human Rights
Full dinner to be served. No cost to attend. Registration required.