Join the "Faiths & Beliefs Bloc" @ COP26 Global Day for Climate Justice. Meet from 11.30am on 6th November In Kelvingrove Park, Glasgow.
About this event
Join with people from different faiths and beliefs as together we march for climate justice through the streets of Glasgow. Let's together make sure that our voices are heard. We march not just for ourselves but also for those whose voices are not heard.
Come as an individual or as a group from your local faith and belief community. Come as a family. This is a day when we will celebrate our shared commitment to poorest and to the planet.
We meet in Kelvingrove Park (see the map below - the yellow cross marks our meeting spot) from 11.30am where we will hear from leaders from different faith and belief groups from across the world. Our day will end in Glasgow Green with a rally at 3pm where the eyes of the world will be on Glasgow.
We want to make a lot of noise & have a lot of fun. So come dressed up, colourful and hopeful. And come suitably dressed for a November day in Glasgow!
And come with all sorts of instruments - especially percussion - to join in a totally impromptu "COP26 Faiths & Beliefs Bloc Band." If you are already a drummer, bring an instrument you can walk and play with (not as easy as it sounds).
We'd also love to include recycled & repurposed instruments - made from milk cartons, ice-cream tubs, tin cans, etc. Brass/melodic instruments also welcome, particularly if you have any climate themed tunes and songs up your sleeve.
We continue to live in deeply challenging times. Whilst we want to encourage people to join us on the 6th November, we want people to keep themselves and others safe from the spread of COVID19. As such we are encouraging people to take a lateral flow test (LFT) before coming and to wear a mask during the march and rally. We will update you on further guidance.
We will be marching with tens of thousands of others from all different walks of society. We will be walking with young people, with climate activists, with trade unionists, with indigenous groups, those committed to tackling racism, and many others. On the 6th November we will share one thing in common - our commitment to future of the planet we all call home.
Sign up so as you can get up to date information about the march and rally. If you want to know more contact Martin Johnstone (cop26office@glasgowchurches.org.uk).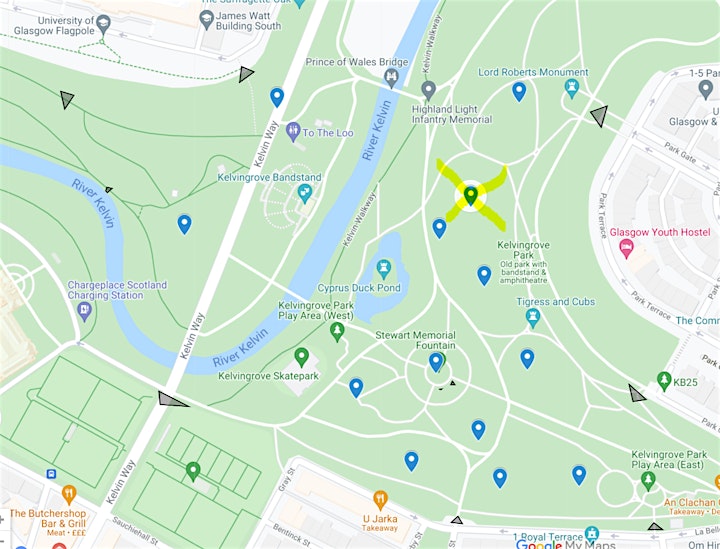 Accessibility
- There will be an accessible static indoor demo space for people to participate in the March from a warm space (this will be at Adelaides Place)
- During the March, we will provide the traffic light badges, blankets, hand warmers and noise-cancelling earplugs for those who wish to use them
- The march will be set at a slow space, lead by indigenous elders.
- The route has been fully mapped for accessibility, see link below
- Accessible toilets are available at the beginning and end and will be mapped along the route
- The rally point will have a space for people with accessibility needs marked out at the front, next to the stage
COVID19
We need to protect people coming from countries where large parts of the population are still vulnerable to Covid, as well as the communities of Glasgow. We ask all march participants to:
- Take a Lateral Flow Test before attending the march
- Wear a mask
- Maintain 1 meter social distancing