Faithful Families: Train the Trainer is a 3-hour virtual workshop for faith leaders interested in implementing the program.
About this event
Faithful Families: Train the Trainer is a 3-hour virtual workshop for faith leaders interested in implementing the program within one of the following North Carolina counties: Alexander, Catawba, Iredell, Wilkes.
Faithful Families Thriving Communities (Faithful Families) works directly in communities of faith across the country to promote health for individuals, families, and local communities. This practice-tested program is open to all faith and religious traditions and engages faith communities in health education, environmental changes to support health, and community-wide health initiatives. Faithful Families builds on the connection between health and faith at multiple levels of the socioecological model – through individuals, interpersonal relationships, organizational policies and practices and environment, and the broader community. The program trains and brings together facilitators (nutrition and health educators) and Lay Leaders (non-clergy members) to co-deliver the program in faith settings.
This training is for potential Faithful Families Lay Leaders. Lay Leaders are vital to the program's success, as they help to ground health messages in the community's faith and religious tradition. Lay Leaders are trained to promote the program, co-teach the curriculum, act as liaisons between the health educator and the faith leaders, promote individual and organizational changes, connect their faith communities to resources, and help the faith community extend their reach into the local community.
Learn more about Faithful Families Here
For more information contact your county agent:
Alexander - Der Holcomb dxiong@ncat.edu
Catawba - Tina McGillvary tmmcgill@ncsu.edu
Iredell - Andrea Sherrill andrea_sherrill@ncsu.edu
Wilkes - Courtney Tevepaugh csparke3@ncsu.edu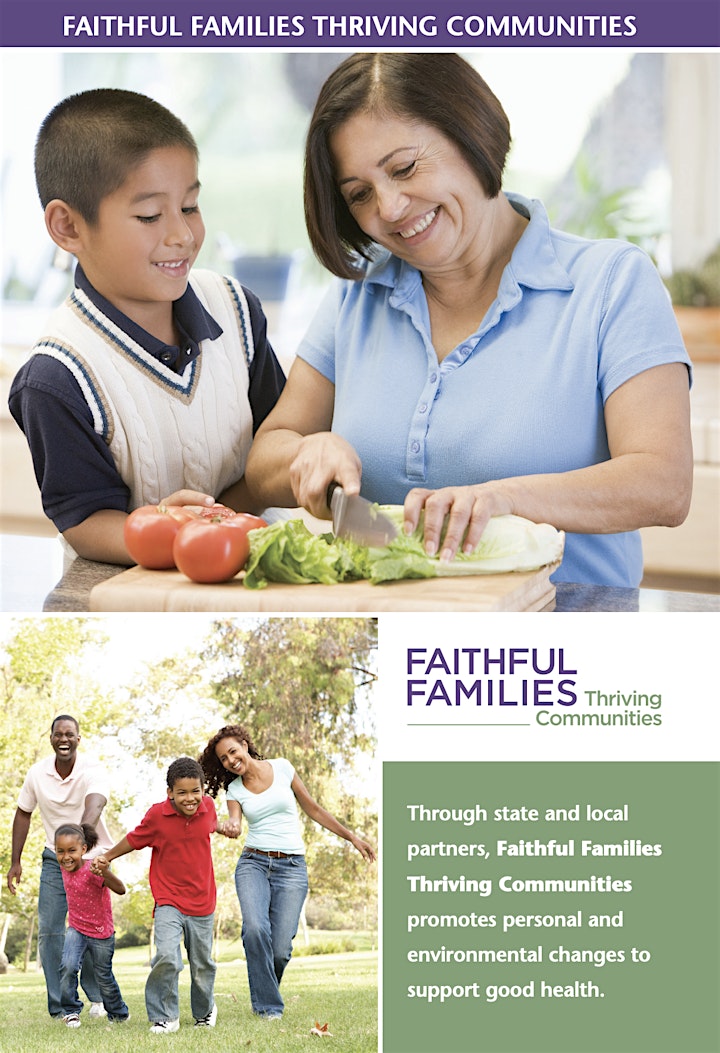 Organizer of Faithful Families: Train the Trainer
---
NC State University and N.C. A&T State University work in tandem, along with federal, state and local governments, to form a strategic partnership called N.C. Cooperative Extension, which staffs local offices in all 100 counties and with the Eastern Band of Cherokee Indians.
Read our Privacy Statement
N.C. Cooperative Extension prohibits discrimination and harassment on the basis of race, color, national origin, age, sex (including pregnancy), disability, religion, sexual orientation, gender identity, and veteran status.
Individuals with disabilities are invited to request reasonable accommodations to participate in Extension sponsored programs and events. Please contact the county Extension office offering the program at least 14 days prior to the event to make arrangements.