Event Information
Performers
Amanda Bible Williams, Amy Grant, Ann Voskamp, Christa Wells, Christy Nockels, Ellie Holcomb, Ginny Owens, Janice Gaines, Jess Ray, Kelly Minter, Kelly Needham, Leslie Jordan, Lisa Harper, Rachael Lampa, Raechel Myers, Ruth Chou Simons, Sally Lloyd-Jones, Sandra McCracken, Sarah Kroger, Sarah Macintosh, Savannah Locke, Tamar Chipp, Taylor Leonhardt, Trillia Newbell
Faithful: A Livestream Event
About this Event
LIVESTREAM DATE: Saturday, May 1, 2021
TIME: 7:00 PM CT
For Group/Church Tickets, click here for more information.
To become a VIP with special access to VIP only content, go here: compassion.com/FaithfulVIP
To purchase a general admission ticket to "Faithful: A Livestream Event" follow the prompts to the right to purchase from Eventbrite.
Ever wanted to spend the evening with the most thought-provoking and influential Christian artists and authors of our time? Join Amy Grant, Ellie Holcomb, and many more on May 1st, as we celebrate the release of the Faithful book and album! This unprecedented livestream will feature a collaboration between Faithful's artists and authors telling the stories of God's faithfulness to women throughout Scripture and all the way to present, through stories and song. Our hope is that you will walk away from the Faithful livestream with an increased understanding of how God has always valued the integral role of women and how He continues to guide, shape, and protect their lives today.
There are two ticket options available:
$29 – Ticket to 5/1 Livestream only
$59 – Ticket to 5/1 Livestream, Faithful book and CD (BUNDLE). See images below.
VIP Ticket, click here for more information: compassion.com/FaithfulVIP
Please make sure you submit the proper email address when purchasing as that will be the main way to keep you updated on all information regarding the livestream. 1 ticket needed per household per livestream, not per person. Once you confirm purchase, you will receive an email from Eventbrite with confirmation of your ticket purchase. You will then receive an email from Mandolin streaming service no later than 24 hours before the event with the link and instructions on how to access the livestream. Your ticket gives you access to Faithful: A Livestream Event. The livestream will take place on Saturday May 1st 2021 at 7pm CT and If you can't make the 1st work with your schedule, viewing will be available through Saturday May 15th. Please make sure you check your spam if you do not receive the show link by the morning of the stream. We look forward to seeing you May 1st!
If you purchase your ticket within 24 hours of the stream start time, we will do our best to get you the ticket link in a timely manner, otherwise you may watch it on-demand through May 15th.
BUNDLE ORDERS: Order by April 5th to receive the Faithful album and book by the May 1st release date in the Continental United States. Any orders received after April 5th will be delivered approximately 3 weeks from date of purchase in the Continental United States. All orders outside the Continental United States may take up to 3 weeks for delivery depending on location. Shipping delays may occur due to COVID-19.
To purchase a gift for someone, you will need to submit a separate order, use their name and email address when filling out the order form, and add your payment info. If you have already purchased a gift and put your own email in, please email info@compassionlive.com for help.
For any additional questions, please email info@compassionlive.com.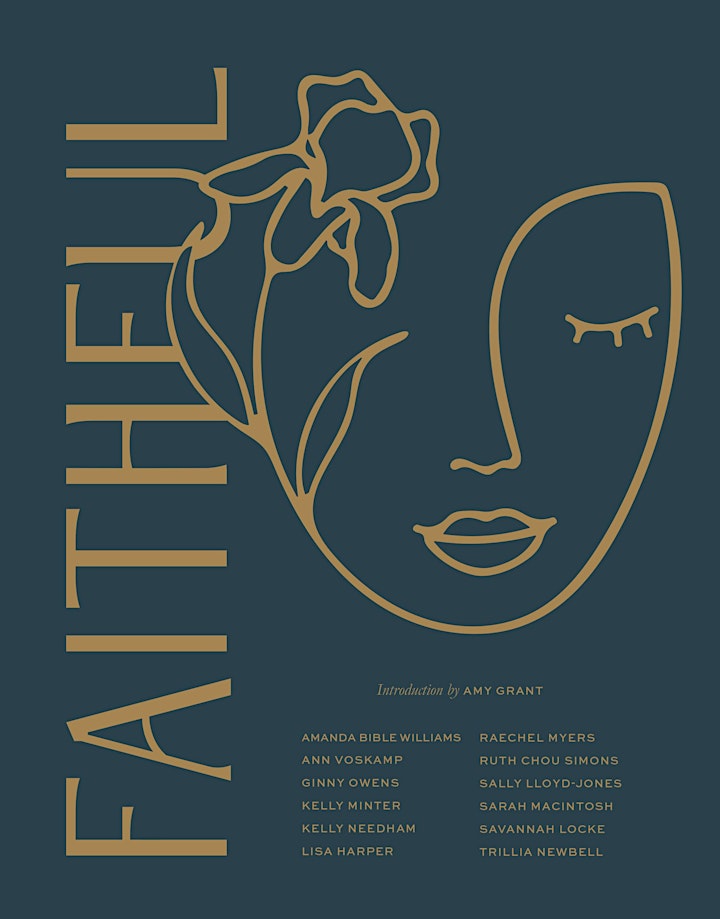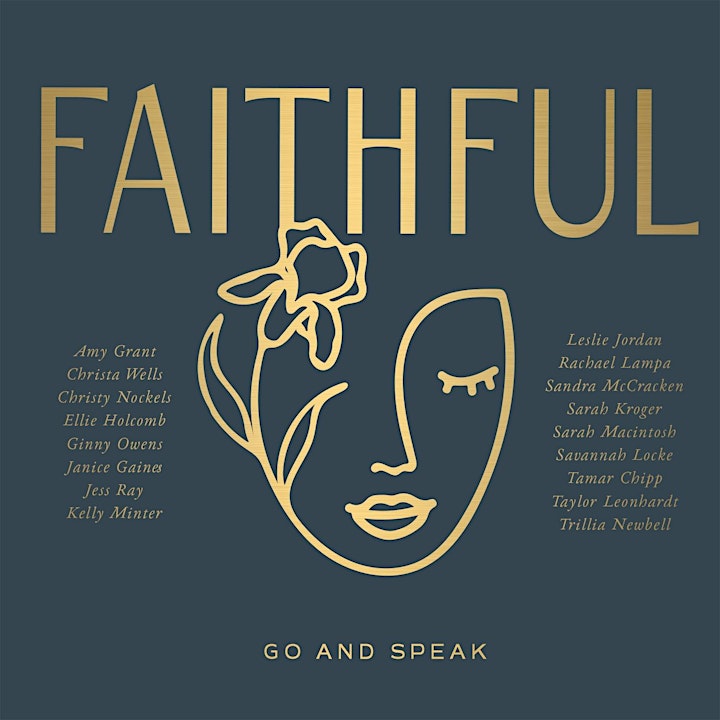 Performers
Amanda Bible Williams, Amy Grant, Ann Voskamp, Christa Wells, Christy Nockels, Ellie Holcomb, Ginny Owens, Janice Gaines, Jess Ray, Kelly Minter, Kelly Needham, Leslie Jordan, Lisa Harper, Rachael Lampa, Raechel Myers, Ruth Chou Simons, Sally Lloyd-Jones, Sandra McCracken, Sarah Kroger, Sarah Macintosh, Savannah Locke, Tamar Chipp, Taylor Leonhardt, Trillia Newbell
Date and Time
Location
Refund Policy