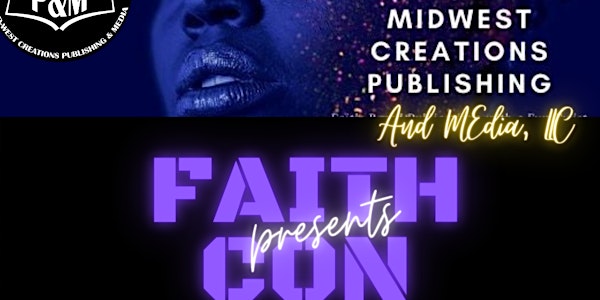 FAITHCON 2022 - Virtual AND LIVE ON-Site!
FAITHCON celebrates its THIRD YEAR of Making FAITH Fun AGAIN at FAITHCON 2022 with a new look, HYBRID Format, & Headliner Panelists!
When and where
Location
Christian Life Center of St. Louis 1350 South Lafayette Street Florissant, MO 63031
About this event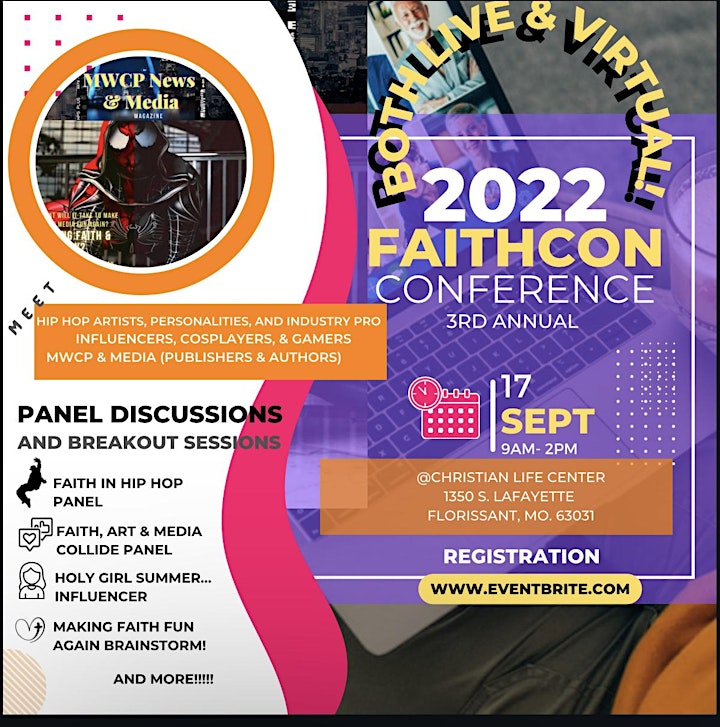 Get Ready for FAITHCON 2022 to do it BIGGER AND BETTER than EVER!
FAITHCON 2022
Saturday, September 17, 2022 9:00 am – 2:00 pm Christian Life Center 1350 S. Lafayette, Florissant, MO 63031
Price: Youth groups of ten or more get a 75% DISCOUNT!
MWCP&MEDIA is here to answer the call to MAKE FAITH FUN AGAIN!
Join us at the 3rd ANNUAL FAITHCON convention where love and hope is celebrated by uniting faith and media that is readily understood by today's generations! This year's convention possesses a fresh look, HEADLINERS such as Hip-Hop Artists TOREY D'SHAUN and BUMPS InF (of Reach Records and GOD Over MONEY), influencers, Comics Creators, Gamers, Cosplayers and more like ACTIVITIES THAT INCLUDE:
*The BEST DONUT IN ST. LOUIS Contest determined by YOU and ST. LOUIS' FINEST LAW ENFORCEMENT PERSONNEL! Contenders include Old Town Donuts of Florissant (reigning champion since 2019) against promising contenders Pharaoh Donuts of Central West End, Tony's Donuts of Maryland Heights, World's Fair Donuts of St. Louis, and Donut Drive Inn, also in St. Louis City! (Tasting occurs from 8:30 – 9:30, Judging and champion announced from 9:45-9:55 AM). Don't miss out on tasting and casting YOUR vote!
*UNO TOURNAMENTS! For Kiddos and Adults! Signups begin at 11:45 with winners to be announced at 12:45! PRIZES AWARDED TO WINNING TEAM!
*SPADES TOURNAMENT! For Adults ONLY! Signups begin at 11:45 with winners to be announced at 12:45! PRIZES AWARDED TO WINNING TEAM!
*SPEED DRAWING CONTEST for Teens and Adults and COLORING PAGES contests for the Kiddos with prizes awarded to winners from 12:45 to 12:55! (Coloring Pages entries can be made throughout the day starting at 8:30 AM).
VIRTUAL PANEL Programming includes:
*Making Faith Fun Again Brainstorm Panel
*Faith in Hip Hop – Will the Men and Women of FaithBased Hip Hop Please Stand Up Panel
*Holy Girl Summer, Winter and Everything In-between – Faith-Filled Women in Social Media Influencer Panel
*Influencing The Future: Faith-Filled Men Influencing Youth
*Faith, Art, and Media Collide: Cosplay, Gaming, Artists, TV/Movies, and Comic

And that's not all! Break-out sessions will include but not be limited to:
*Q and A – Getting Published
*Q and A – Studio and Media Set Up
*Q and A – Ministry and Media
*Author Meet and Greets
*Panelists/Artist Meet and Greets
We aren't just VIRTUAL anymore! While the Panels and Breakout Sessions will be virtual to offer you the best of the best, we will also have a live viewing room, activities, and vendors ON LOCATION @ CHRISTIAN LIFE CENTER in Florissant, MO!
Can you say HALLELUJAH!!!! We've got a little bit of everything just for you!!! Don't miss this new, exciting FAN CON experience virtual or LIVE!
Tickets are limited so get yours TODAY! God Bless and we'll SEE YOU AT THE CON!
FAITHCON(TM) 2022 is sponsored by: FCon Construction, Higher Level Ministries Christian Church, Midwest Creations Publishing & Media LLC
Contact Info: Chantay Hadley, Midwest Creations Publishing & Media, LLC midwestcreationpublishing@gmail.com
*Live convention onsite at Christian Life Center ends at 2 p.m.; Virtual sessions and meet and greets extend beyond due to meet and greets, breakout sessions, etc.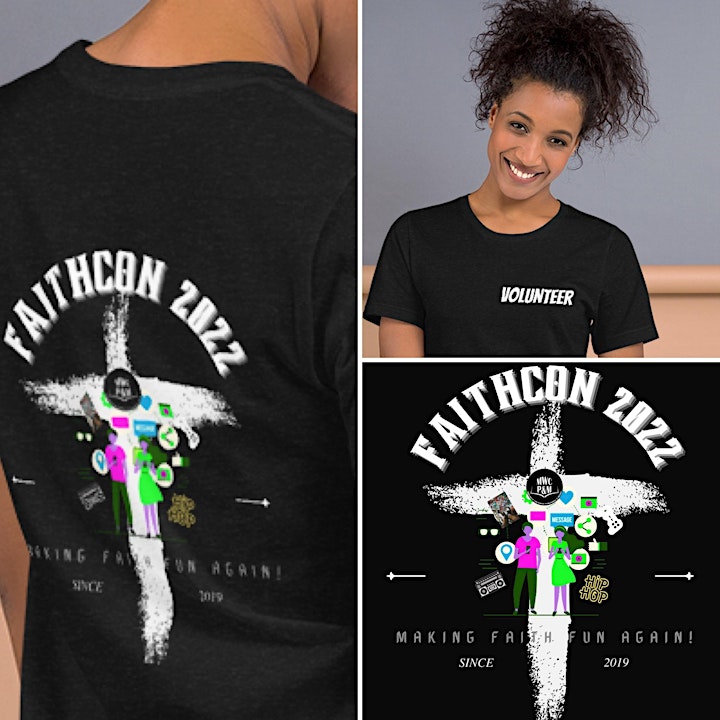 Check out the FAITHCON 2022 Tee design!
Your status appears on the front, with the new FAITHCON Tee design on the back!
These awesome T-shirts are available separately or in the general admission ticket cost.
Click HERE to order your TEE separately!
Featuring HEADLINER:
Christian HipHop Artist
Torey D'Shaun
Torey D'Shaun is a 21-year old rapper out of East St. Louis, Illinois. He's been a believer since 16, but has been rapping since the early ages of childhood at nine. God opened his eyes through his big brother, the teachings of John Piper, the model of his high school Math teacher,and several other God-driven influencers.
With an associates degree in Biblical Studies, and i rap to change lives and hopefully do ministry and Art full time one day. Also, to purchase a missionary building for his form youth pastor, another bright soul in his path to his faith.
Source: https://www.newreleasetoday.com/artistdetail.php?artist_id=5585
Role: Panelist - Faith in Hip-Hop - Will the Men and Women of Faithbased Hip-Hop Please Stand Up!
Torey D'Shaun on Spotify
Torey D'Shaun on Twitter
Featuring HEADLINER:
Christian HipHop Artist
Bumps InF
Mark James (aka, Bumps INF) was born on February 10th, 1985 in Cleveland Ohio, where he currently resides as a single father of 3 wonderful children.
God saved Mark in 2005, and since then he has truly been a new creation, bearing witness to what the Word of God says: "Therefore, if anyone is in Christ, he is a new creation, the old has gone, the new has come!" (2 Corinthians 5:17 NIV).
Initially Mark decided to discontinue music in his relentless pursuit to know God, but as he grew and matured in his faith he realized the gift that God had given him in music. When asked why he loves music so much he said, "I feel as if it's my duty. Kind of like I'm obligated to give back to people what God has given me, Hope."
Bumps' mission is to see the lives of people transformed by the message of the gospel through the vehicle of Hip Hop. He will tell you his main influences are God, who purposed the plan of salvation, Jesus the Christ, the only advocate between God and man who carried the plan out even unto death, and the Holy Bible and all of the great men and woman of God who set the standards within its text.
The Gospel is real, it's relevant for every man, woman and child that walks this earth. Most of all its relational, whether heard through contemporary, southern gospel, jazz or Christian Hip Hop, the hearts of the people will be met.
Source: www.bumpsinfinite.com
Role: Panelist - Faith in Hip-Hop - Will the Men and Women of Faithbased Hip-Hop Please Stand Up!
*Meet and Greet" session tickets available!
Saint Jones - S2G (Signed 2 God) Productions
Rising Christian Hip Hop Artist and FAITHCON veteran SAINT JONES will join us as a panelist! Role: Panelist - Faith in Hip-Hop - Will the Men and Women of Faithbased Hip-Hop Please Stand Up!
Amazing and talented, check out his body of work, apparel, and library of works on YOUTUBE and the Signed To God Website.
Meet the AMAZING Team of Creators for DOMINION: Fall of the House of Saul!
Dr. Barron Bell and Daniel Hancock, two of the dynamic graphic novel and comic book team (Terminus Media) that bring a fresh new look to Faith and Fun with this fascinating mash up of KING DAVID meets STAR WARS!
Dr. Bell is a Professor of Art and Animation, veteran artist for film and media, and a proud member of the Christian Comic Arts Society.
Daniel is an editor, author, playwright, producer and an amazing comic book writer!
Find out more about Daniel here:
https://linqapp.com/danielhancock?fbclid=IwAR0z8Y9BF23yu4914_DBqgYYJfdurC9scJx8IZjeLlAzJ-yzDvwbamu2BMw&mibextid=893gbd&fs=e&s=cl
Meet Veteran Hip-Hop Artist and Producer PRAFIT JOSIAH!
Similar to the rappers Common and Jay-Z, Prafit Josiah is not trying to reach a younger audience. He is definitely confident and comfortable in his own musical skin. In case you didn't know, Prafit Josiah is not only a rapper, but an entrepreneur and a family man.
Born and raised in Rochester, NY; Prafit Josiah began his musical career as part of the group called Prafitz (Prophets) which formed in 1993. Prafitz released 2 albums and a myriad of singles before disbanding in 2002.
Josiah has been around for while, he's been recording music off and on for almost 30 years now. In 2016, tragedy struck Prafit Josiah's family; his cousin was murdered. This event sparked the beginning of Prafit Josiah picking the mic back up once again and seeking to have Godly impact on the people around him and potential listeners of his music.
"Hip-hop (Christian or not) is no longer just a young mans sport, I'm here to speak on adult things, talk about life and point people to God. Oh yeah, don't expect me to conform or try to fit in, I'm doin me."– Prafit Josiah
Source: https://prafitjosiahmusic.com/about/
Prafit Josiah on ITUNES Prafit Josiah on Spotify
Prafit Josiah on Facebook Prafit Josiah on Youtube
Prafit Josiah on Twitter Prafit Josiah on Instagram
SingleTude Author and Influencer: Yolanda Nelson
Yolanda Nelson is a Philly native, author, teacher, renowned speaker and educator!
Read more about her accomplishments and contributions as a global influencer here: http://www.yolandanelson.com/about-us.html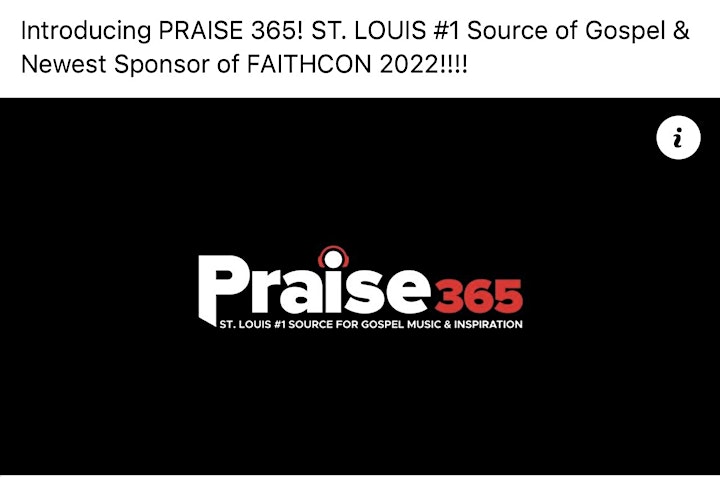 Introducing PRAISE 365 Radio, our newest sponsor for LIVE coverage of FAITHCON 2022! Praise 365 is YOUR #1 SOURCE of GOSPEL MUSIC in the ST. LOUIS AREA! We are HONORED to welcome them as part of the FAITHCON family of partners committed to MAKING FAITH FUN AGAIN!
Learn more about PRAISE 365 HERE!