Faith & Work Conference: Formed to Work for the Glory of God

Friday, April 13, 2018 at 7:00 PM

-

Saturday, April 14, 2018 at 10:00 PM (EDT)
Event Details
We live in a city that's driven by ambition and desperate for rest. But the gospel responds with a critical question: to what end? The gospel uniquely gives us a radical new vision that our work is for the glory of God: the issue is not that we expect too much from our work, but that we have come to expect too little.

When we see that work is created to glorify God, our work doesn't necessarily get easier, but it does become more meaningful. The pain in our work is faced with greater honesty, where the brokenness can finally be named and seen. The unseen potential of our work is faced with greater imagination, where an innovative spirit can unleash what yearns to be resurrected. In short, when we discover that we're formed to work for God's glory, we find that our small tasks aren't so small, and our big tasks are in better hands. Work becomes desirable. Rest becomes possible. Faith becomes essential.

Join us for a two-day experience where we'll investigate how we are formed to work for the glory of God. Artists and educators, designers and technicians, homemakers, engineers, managers, entrepreneurs, doctors, and everyone in between are welcome. Speakers will include Tim Keller, Katherine Leary Alsdorf, David H. Kim, and Elizabeth Barlow Rogers, founder of the Central Park Conservancy, as well as over 20 Glimpse opportunities throughout NYC centered around work, culture and Sabbath.
CONFERENCE INCLUDES:
-Friday night session (7PM-10PM) 
-Saturday "Glimpses" (offered across a variety of timeframes throughout the morning and afternoon): Exciting opportunities throughout the city to participate in diverse experiences centered around work, culture and sabbath. Hosted by lay-leaders in the CFW community, these offerings are designed to point towards glimpses of God's glory in New York City. (Depending on the offering, additional costs may apply.)
-Saturday night session (7PM-10PM)
---
SPEAKERS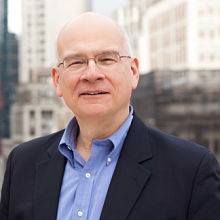 TIM KELLER


Timothy Keller is Chairman of Redeemer City to City and the founding pastor of Redeemer Presbyterian Church in Manhattan, which he started in 1989 with his wife, Kathy, and three young sons. For twenty-eight years he led Redeemer's diverse congregation of urban professionals that has grown into three churches (in 2017) with a combined weekly attendance of over 5,000.
Dr. Keller grew up in Pennsylvania and was educated at Bucknell University, Gordon-Conwell Theological Seminary and Westminster Theological Seminary. He previously served as the pastor of West Hopewell Presbyterian Church in Hopewell, Virginia, Associate Professor of Practical Theology at Westminster Theological Seminary, and Director of Mercy Ministries for the Presbyterian Church in America.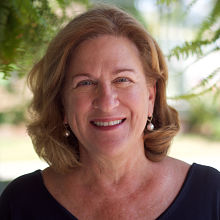 KATHERINE LEARY ALSDORF

Katherine founded Redeemer's Center for Faith & Work, serving as Executive Director from 2002 – 2012, and launching the Gotham Fellowship, Entrepreneurship Initiative, Arts Ministries, and vocation groups. Since that time she has consulted with other churches to help them start faith and work programs. Currently, she and her husband, John, are co-leading New City Fellows in Raleigh NC in partnership with Holy Trinity Anglican Church. She also teaches with the Made to Flourish network and Regent College.

From 1976-2002, Katherine served in leadership roles in the high tech industry in California, Luxembourg and New York.  She was CEO of an online management education company, a hardware/software products company, and a satellite services company – all tech start ups with 100-120 employees. She earned her MBA at The Darden School at the University of Virginia and took seminary classes at Regent College.
She has served on the boards of Inter Varsity Christian Fellowship, International Arts Movement, her NYC coop board, and the Theology of Work project.  In 2012 Christianity Today named Katherine one of their "50 Women You Should Know." Also in 2012, Katherine assisted Tim Keller in the writing of Every Good Endeavor: Connecting Your Work to God's Work.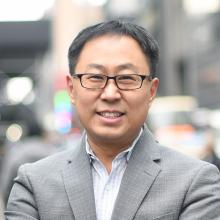 DAVID H. KIM
David oversees all the ministries of the Center for Faith & Work as Executive Director and is the Pastor of Faith and Work at Redeemer Presbyterian Church in New York City. Prior to this role, David served as the Director of the Gotham Fellowship, developing and teaching its intensive curriculum while providing spiritual direction. Prior to joining CFW in 2007, David was a Chaplain at Princeton University, where he also served as the Founder and Executive Director of Manna Christian Fellowship for over 12 years.
Although David has lived in New York since 2010, he grew up in the Philadelphia area. He received his B.A. from the University of Pennsylvania, his M.Div. from Westminster Theological Seminary, and his Th.M. from Princeton Theological Seminary, where his studies focused on the public theology of Abraham Kuyper. He has a D.Min. at Fuller Theological Seminary in the area of faith and culture. David has a passion for making the gospel real to life, especially in the context of work. He has taught courses at Fuller Theological Seminary and at Regent College.  He's written a two devotional books: Glimpses of a Greater Glory: A Devotional through the Storyline of the Bible and The Lord's Prayer Devotional. He's also the author of 20 and Something: Have the Time of Your Life (and Figure it All Out Too) and the general editor of the NIV Faith & Work Bible  (Zondervan). David lives with his wife, Jane, and two boys in the Upper West Side.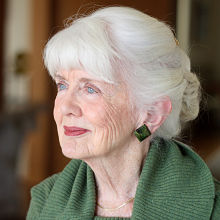 ELIZABETH BARLOW ROGERS
Elizabeth Barlow Rogers is the president of the Foundation for Landscape Studies. In 1979 she was appointed Central Park administrator and was instrumental in founding the Central Park Conservancy the following year. During her fifteen-year tenure as president of this pioneering public-private park partnership, she was instrumental in overseeing much of the park's renovation according to a Conservancy-sponsored management and restoration plan.
Rogers's published works include: The Forests and Wetlands of New York City (Boston: Little, Brown and Company, 1971); Frederick Law Olmsted's New York (Whitney Museum/Praeger, 1972); Rebuilding Central Park: A Management and Restoration Plan (The MIT Press, 1987); Landscape Design: A Cultural and Architectural History (Harry N. Abrams, Inc., 2001); Romantic Gardens: Nature, Art, and Landscape Design (Morgan Library and Museum and Foundation for Landscape Studies in association with David R. Godine, Publisher, 2010); Writing the Garden: A Literary Conversation Across Two Centuries (New York Society Library and Foundation for Landscape Studies in association with David R. Godine, Publisher, 2011); Green Metropolis: The Extraordinary Landscapes of New York City as Nature, History, and Design (Knopf, 2016); and Saving Central Park: A History and Memoir (Knopf, 2018).
Among the several awards Rogers has received are the New York Botanical Garden's Gold Medal, 2016; Green-Wood Historic Fund's Dewitt Clinton Award in Arts, Literature, Preservation and Historic Research, 2010; Rockefeller Foundation's Jane Jacob's Award, 2010; and the American Scenic and Historic Preservation Society's Cornelius Armory Pugsley Medal, 2007.
When & Where

W83 Ministry Center
150 West 83rd Street
New York, NY 10024


Friday, April 13, 2018 at 7:00 PM

-

Saturday, April 14, 2018 at 10:00 PM (EDT)
Add to my calendar
Organizer
Redeemer's Center for Faith and Work
The Center for Faith & Work (CFW) is the cultural renewal arm of Redeemer Presbyterian Church. We exist to foster, shepherd, and empower the church as it is scattered, not the church as it is gathered. That is to say, our focus is with the church body as it lives and works out in the world, beyond the walls of any one place of worship. 
CFW's programming, classes, and events can be characterized by three different areas of focus: 1) theological and discipleship training, 2) community formation, and 3) exploring and fostering innovation in all fields of work. This tri-fold formula seeks to utilize work's ability as a place that can renew hearts, communities, and the world.