Faith & Wine: Dec. 2nd

Tuesday, December 2, 2014 from 6:00 PM to 9:00 PM (CST)
Event Details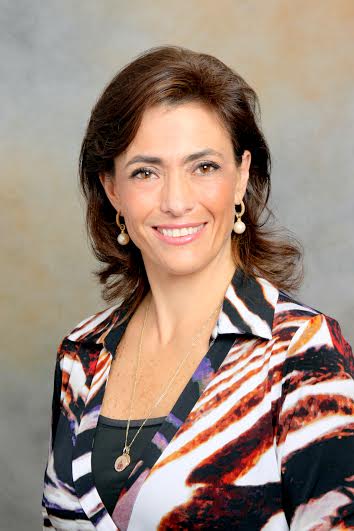 Key-Note Speaker: Graciela Terroba
"Women of Virtue"
     The Alexander House presents a new Catholic ministry just for women called Faith and Wine. Please join us the first Tuesday evening of every month for a time of faith and fellowship. Enjoy appetizers, listen to a thought-provoking speaker, and build relationships with other women all while gaining a greater understanding of our Catholic faith.  We invite you to join us for a special program at The Village at Incarnate Word Senior Living Community on December 2, 2014:
6:00 p.m. – Tour of historic Motherhouse chapel
6:30 p.m. – Christmas caroling for residents
7:00 p.m. – Faith & Wine
     Our next guest speaker, Graciela Terroba, will speak on "Women of Virtue." Graciela Terroba was born in Mexico City and raised all over the world in a Diplomatic family. She has a Bachelors Degree in Hospitality Management, a Master's Degree in Marriage and Family Education, and many undergraduate courses in Human Development as well as being a level 2 catechist for the Archdiocese of San Antonio. She has dedicated most of her professional life to coordinating, developing and teaching undergraduate courses in Virtue training, Home Economics and Cooking Techniques as well as being involved in Corporate Training both in the public and private sector in Mexico. She has been married for 23 years to Raul and they have 3 teenage children. She has lived in San Antonio for the past 8 years and has been involved in the management of non-profit groups with a focus on Marriage and Family. She is currently the Director of Operations for The Alexander House Apostolate.
 "Women of Virtue"
     As women in every walk of life few of us realize the impact and the influence that we have both in our families and in society. Through our faith, our actions, and testimony of life we are called to grow in holiness. Sanctity can only be achieved by the development of human virtues and the fostering of the supernatural virtues infused in our souls at Baptism. These virtues aid us in seeking the Truth and doing the Good in every circumstance through the big and small acts of service that we perform in the everyday tasks we are called to perform according to our state of life. By learning the practical ways to develop the virtues we are lacking we will find peace, because we are doing God's will.
The Village at Incarnate Word senior living community was established September 8, 1988 and is one of many outgrowths of the original mission that brought the Sisters of Charity of the Incarnate Word to San Antonio in 1869. Our ministry is a work of compassion and merciful love, not duty. The Village features independent living, assisted living,memory care assisted living, extended nursing home care, in-home care and concierge services via Sisters Care at the Village and Connections, a community outreach program. Steeped in rich history and tradition, we invite you to experience The Village at Incarnate Word lifestyle.
For more information please call (210) 829-7561 or visit the Village website at www.iwretire.org
When & Where

The Village at Incarnate Word Senior Living Community
4707 Broadway St
San Antonio, TX 78209


Tuesday, December 2, 2014 from 6:00 PM to 9:00 PM (CST)
Add to my calendar
Organizer
The Alexander House Apostolate
 "Proclaiming the Beauty, Goodness and Truth of Marriage"
One million children have their lives ripped apart annually, teenage pregnancy is all too common in our society, juvenile delinquency is rising at an alarming rate, and what is it that all of these social ills have in common?  DIVORCE!  And what is even worse is that we have began to accept this behavior as normal.  Unless we wake up, we will continue to see our society head right down the path of "self-destruction". 
The Alexander House is an international Catholic apostolate dedicated to proclaiming the beauty, goodness and truth of marriage.