Faith & Transcendence, Meanings & Purposes Astrological Guidance for January-June 2016
Refund Policy
Contact the organizer to request a refund.
Description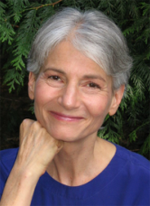 Faith & Transcendence,
Meanings & Purposes
The First Six Months of 2016
Through an Astrologer's Lens!
with Astrologer Pam Younghans
and Moderator Elsie Kerns
Monday, January 4th
7-8:30pm EST, 4-5:30pm PST, 5-6:30pm MST, 6-7:30pm CST
Register NOW!
https://pamjan2016.eventbrite.com
AS WE BEGIN 2016, we are working with powerful cosmic energies. Two planetary cycles overlap in January and February: The Uranus-Pluto square that has been driving so many external changes and deep internal transformations for the past four years is finally nearing the end of its active period, but it touches back in with us briefly to finish up lingering issues before taking the back seat more permanently. At the same time, the enigmatic Saturn-Neptune square that began to work with us in Fall 2015 is very much in our awareness. This aspect will continue to work with us throughout most of 2016.
The title of this class is drawn from the anticipated effects of that Saturn-Neptune square, as the two planets challenge us to attain new levels of faith and transcendence, and new understandings of our life's meanings and purposes.
The first part of this 90-minute teleclass will provide an overview of the first six months of 2016, focusing on the bigger picture and longer-term issues.
Then, we'll dive into the month-by-month calendars and talk about more specific dates of opportunity and challenge from January through June.
Along the way, we'll explore the higher intentions of:
Retrograde phases by Mercury, Jupiter, Saturn, and Mars, which compel us to review and turn inward for answers and directions


The Total Solar Eclipse on March 8, which challenges old beliefs and requires the release of old fears and illusions


The Penumbral Lunar Eclipse on March 23, which brings forward new ideas and directions


The second exact square between Saturn and Neptune on June 17, which challenges us to take our next evolutionary step



The second and third Jupiter-Saturn squares in March and May, which provide a reality check of current systems and require that we consolidate our efforts before moving forward
Please join us on Monday, January 4 as we look through an astrologer's lens at the first half of 2016! And don't worry if you can't attend the teleclass live – we always record our classes, and everyone who registers for the class receives an email afterward with a link to the recording and the pdf of the slideshow.
As before, you will receive calendars of the astrological aspects for each month before the 4th, so that you can take notes during the class.
Payment/registration may be handled online via paypal or by check to:
Elsie Kerns 2007 Rabbit Run Rd., Marlton, NJ 08053.
Questions? Contact Elsie at: elsie@wellnesswithelsie.com or 856.988.7426