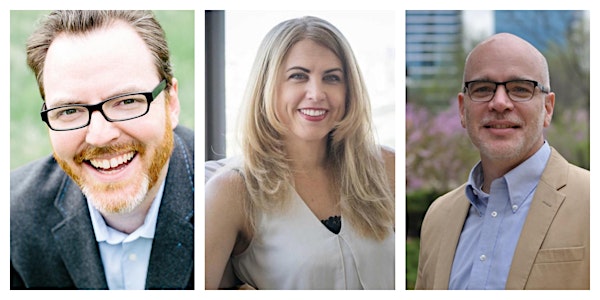 Faith & Science unite! — Christian Transhumanist Conference 2019
When and where
Location
Shamblin Theatre @ Lipscomb University 4001 Granny White Pike Nashville, TN 37204
Refund Policy
Refunds up to 30 days before event
Description
The Christian Transhumanist Association is pleased to announce the second annual Christian Transhumanist Conference on Saturday, 19 October 2019, at Lipscomb University in Nashville, TN.
The keynote speaker is Science Mike McHargue, an author who became a skeptic through science, then found God as an atheist. As the host of Ask Science Mike, he addresses wide-ranging questions on science and faith, and as a co-host of The Liturgists Podcast, he reaches millions of people navigating questions of spirituality and meaning.
He will be joined by Jim Stump of BioLogos, and Liz Parrish, the first human to receive genetic modification to reverse aging and extend human life.
.
It's not just Black Mirror and Altered Carbon. Real-life questions in A.I., genetic engineering, and brain-computer interfaces—are already shaking Silicon Valley and the world. They raise the question:
Has science eliminated the need for God?
Is religion relevant in a rapidly changing world?
Does the Future need Faith?
We bring together leading thinkers and activists, both secular and religious, to discover how faith empowers us to work together towards a better world.
.
Find out more as new details are announced over the next few weeks!