Description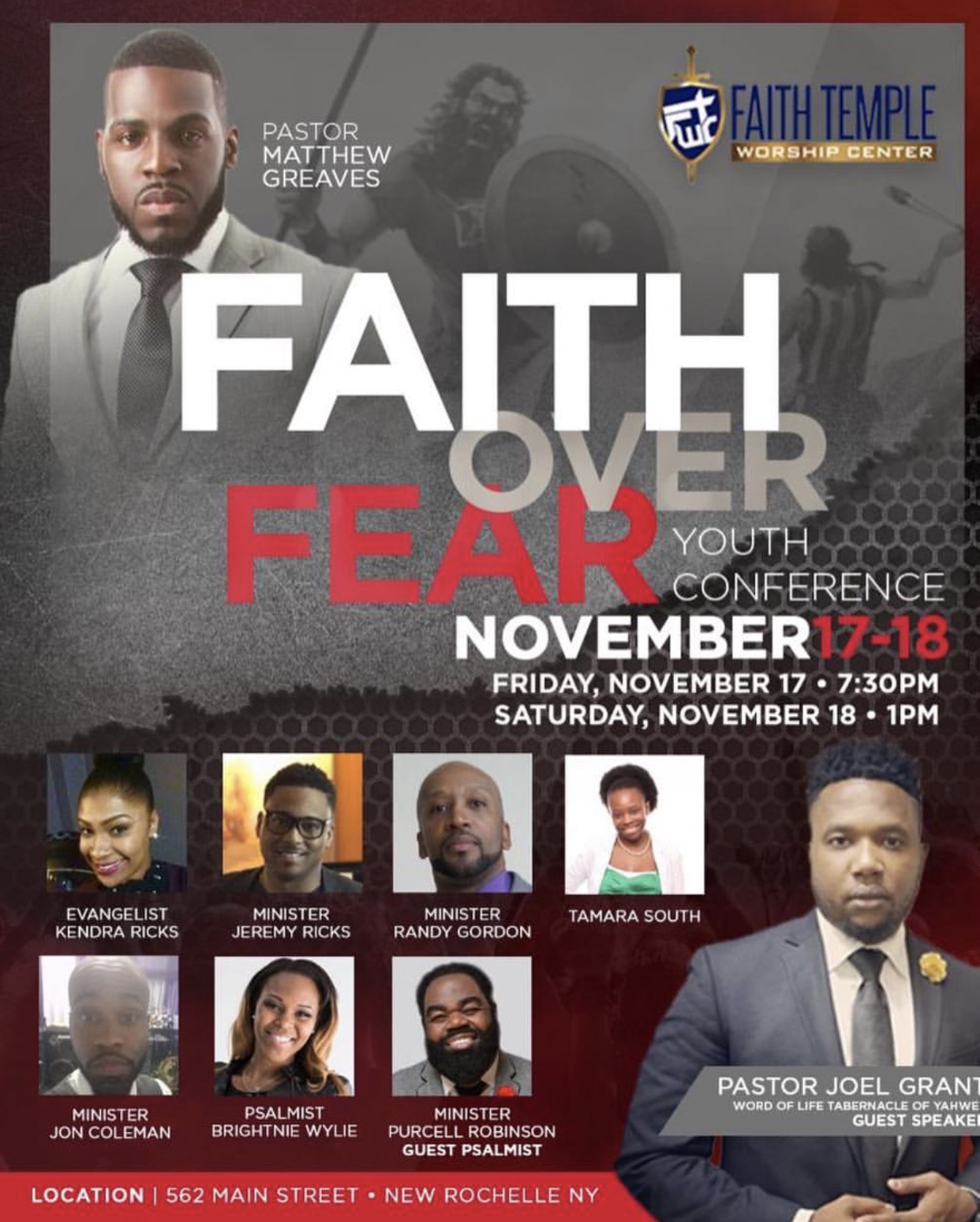 Join Faith Temple Worship Center for our Annual Youth Conference! This years theme is "Faith Over Fear" and we'll spend the weekend discussing and learning how to live a fearless, faith filled life!

On Friday November 17th, 2017 at 7:30pm we'll have worship and a panel discussion exploring the topics of "faith" and "fear" in our personal lives

Then on Saturday November 18th, 2017 at 1pm we'll have worship and the Word.
It will be a weekend of conquering our fears through faith! We look forward to worshipping with you!