Description
Divisive...contentious...deadlocked. All words that describe our current cultural, political, and media climate. Whether you work in communications, government, or the law, your daily work leads you to the heart of this tension.
In this polarized age, how does God call Christian professionals to steward their voice and influence in public life?

How can we show an unbelieving world our faith through acts of love, justice, and humility?

How can we engage through tools like social media, without being jerks on Twitter?
Join keynote speaker Stephanie Summers, CEO of the Center for Public Justice, and a panel of journalists, communication professionals, and government officials to explore the challenges of life in the public square
SPEAKERS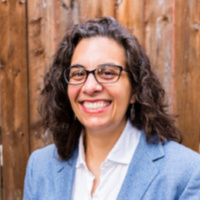 Stephanie Summers (keynote) - CEO, Center for Public Justice
Stephanie Summers is the CEO of the Center for Public Justice, a Christian, independent, non-partisan civic education and public policy organization based in Washington, D.C. The Center works to equip citizens, develop leaders and shape policy through a variety of initiatives. The Center operates, under Stephanie's leadership, two publications for Christian political formation, Public Justice Review and Shared Justice; Political Discipleship, a small group curriculum; the Institutional Religious Freedom Alliance and Sacred Sector, which encourage faith-based organizations to live out their faith-based callings; and Families Valued, which produces research on work and caregiving dynamics.
She is a co-author with Michael J. Gerson and Katie Thompson of Unleashing Opportunity: Why Escaping Poverty Requires a Shared Vision of Justice (Falls City Press). A frequent speaker and moderator, she also contributed a chapter to the edited volume The Church's Social Responsibility (Christian Library Press), and has written for publications including Comment and Q Ideas. Stephanie is an award recipient of the first-ever Duke Divinity Reflective Leadership Grant, which she will fulfill on behalf of the Center in 2019.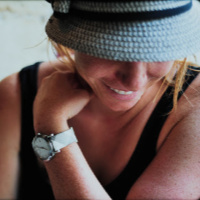 Angela Evans - Senior Editor, Boulder Weekly
Angela is a writer, reporter and editor loves human-centered stories and is committed to exposing injustice, crafting truthful narratives, and building a strong, diverse newsroom.
As a senior editor at Boulder Weekly she has an opportunity to write about the most pressing social issues of our time. Samples of Angela's work can be read here: https://www.boulderweekly.com/author/angela-evans/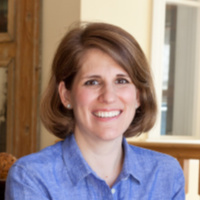 Hilary Oswald - Editor, 5280 Home and 5280 Health magazines
As editor of two of 5280's ancillary publications, Hilary Masell Oswald divides her time between two worlds: the vibrant design-and- architecture scene in the metro area for the quarterly 5280 Home and the always-changing field of health for the annual 5280 Health. In addition to contributing to 5280, she has written for national and regional publications including Consumer Reports Health, The Chicago Tribune, and Mountain Living. In 2012, Penguin Publishing released her full revision of Loren Pope's Colleges That Change Lives, which lauds the value of liberal arts education in the 21st century. Oswald holds a BA in English literature and composition, magna cum laude, from Davidson College and a master's in journalism from Northwestern University's Medill School.
SPONSOR