Description
EVENT INFO
This years event will be held on February 23, again at Lipscomb University's Allen Arena. We are excited to welcome KATHERINE ALSDORF to Nashville to share her faith in light of her experiences as CEO of three different high technology firms and the founder of a faith and work ministry. You may also know Katherine as the co-author with Tim Keller of Every Good Endeavor. Katherine will be particularly adept at informing us how our faith can impact our work in complex ways beyond the typical ethics and evangelism.

---
KATHERINE ALSDORF, FOUNDER, CENTER FOR FAITH & WORK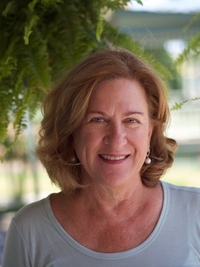 Katherine became a Christian and a CEO in the same month and said she did not know how to do either. From 1976-2002, Katherine served in leadership roles in the high tech industry in California, Luxembourg and New York. She was CEO of an online management education company (Pensare), a hardware/software products company (One Touch Systems), and a satellite services company (Private Satellite Network).
Based on her experiences trying to work through her Christianity in her workplaces, Katherine ultimately founded the Center for Faith & Work at Redeemer Presbyterian Church and served as Executive Director from 2002-2012. In addition, she co-authored Every Good Endeavor: Connecting Your Work to God's Work with Tim Keller. Some of her innovative programs at the Center for Faith and Work include the intensive Gotham Fellows, an Entrepreneurship Initiative to start new gospel-centered ventures, Arts Ministries, vocation groups, lecture series and conferences. The Center's mission is to equip, connect and mobilize the church to fully apply the gospel to their work lives and become agents of renewal within their institutions and professions. Currently, as a Senior Fellow with Redeemer City to City, she helps churches in other cities establish contextualized faith and work ministries.
She earned her MBA at University of Virginia's Darden School. Currently she serves on the boards of InterVarsity Christian Fellowship, Fellowship of the Performing Arts, the Theology of Work project and the Castle Village Owners Corporation. In 2012 Christianity Today named Katherine one of their "50 Women You Should Know." Katherine assisted Tim Keller in the writing of Every Good Endeavor: Connecting Your Work to God's Work. She and her husband reside in New York City
---
ABOUT US

The purpose of the Faith and Hope in the Marketplace ministry is to introduce our friends to the hope offered through a personal relationship with Jesus Christ using speakers willing to share their faith, work, and personal story. Faith and Hope in the Marketplace is organized by members of the Nashville business community and is intended to serve as a platform of encouragement and example to those in our community who are seeking hope in a chaotic world.
Please note: "There are no affiliations or direct connections to any particular company or business, and there is no direct involvement with any particular denomination, church group, or organization. We are an evangelical outreach organization determined to advance the case for Jesus Christ in our business community and beyond."