Event Information
Location
New Realm Brewery
550 Somerset Terrace NE, Unit 101
Atlanta, GA 30306
About this Event
Join us for an event celebrating the faith driven entrepreneur in Atlanta. Hosted locally by Chad Merrill of FCCI, and Charlie Paparelli of the High Tech Prayer Breakfast. Featured Guest is Henry Kaestner, Managing Principal in Sovereign's Capital, a Silicon Valley venture capital fund that invests in faith-driven entrepreneurs from it's offices in Silicon Valley and Jakarta, Indonesia. Henry will share about his journey as a faith-driven entrepreneur and his subsequent career of investing in them and lessons learned from both experiences.
Before co-founding Sovereign's Capital with his partners, Henry and his co-founder David Morken bootstrapped Bandwidth.com (NASDAQ:BAND), a company centered around faith, family, work, and fitness (in that order!). Henry will share on the ways in which God has blessed their journey, and the victories and struggles they experienced along the way, as well as experiences investing in 42 faith-driven companies in South East Asia and the US. Henry is also the co-founder of Faith Driven Entrepreneur, a website with a daily blog, weekly podcast and monthly newsletter created to support entrepreneurs in their daily journey.
Enjoy an evening gathered to discuss work and faith, and to encourage and challenge each other.
A full menu and bar are available for purchase during the networking event.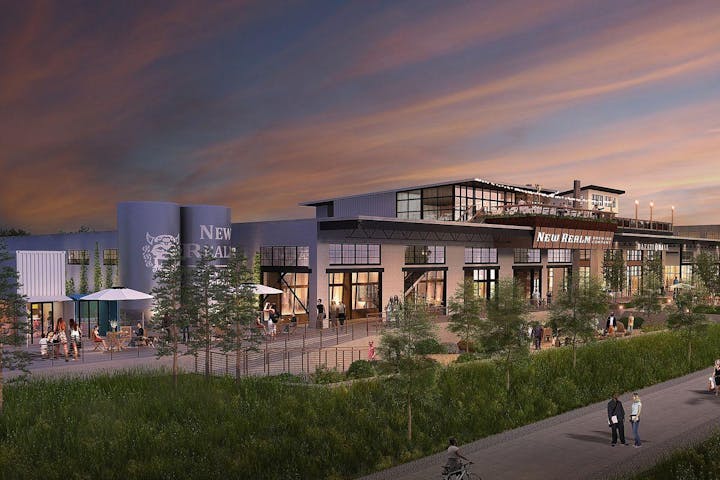 Date and Time
Location
New Realm Brewery
550 Somerset Terrace NE, Unit 101
Atlanta, GA 30306