Description
Get an insider's view of the film industry from a Christ-centered perspective.
Topics to include directing, producing, financing, acting & networking. Hear from some of the best in the business!
Seating is limited so reserve your spot today. Park on Diamond Head Rd. & walk down the private driveway.

---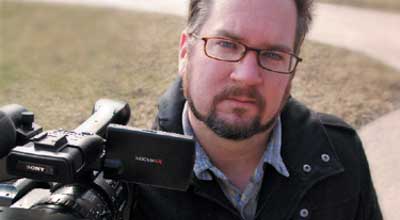 DARREN WILSON is the Founder of Wanderlust Productions, a film/television production company that focuses on creating media that creatively and powerfully advances the kingdom of God around the world. Darren's films have been seen by millions around the world. His first five films, Finger of God, Furious Love, Father of Lights, Holy Ghost, and Holy Ghost Reborn have helped change the spiritual temperature of the worldwide church. He is currently working on a new film and a variety of television shows. Darren has also written two books, Filming God, which details his journey out of skepticism into faith in the supernatural; and his latest, Finding God in the Bible, which is a book about friendship with God. He also has a regular blog for Charisma Magazine called Behind the Lens, where he writes about current events, spiritual questions, and the entertainment industry. Devon Franklin, VP of Production for Columbia Pictures, calls Darren "one of the most innovative filmmakers and authors of faith today."
---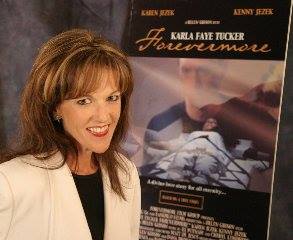 HELEN GIBSON is a veteran broadcaster with over 30+ years in radio, TV and film. She has performed duties as an on-air radio announcer, TV and radio talk show host, Account Rep for state and national media clients including Joyce Meyer, Joseph Prince, Patricia King and Mike Maiden. Helen is also a voice-over production talent, top sales manager with over 7 million in NTR for Phoenix station KAZT, an award-winning filmmaker at Worldfest Houston 2004 Silver-Remi for Karla Faye Tucker Forevermore, Bronze-Remi winner for Romans Road at Worldfest Houston 2014 and best feature director at the Cancun International Film Festival 2014. She is a graduate from the prestigious Walter Cronkite School of Journalism at ASU with a BA in Mass Communication and Media Studies summa cum laude and Phi Kappa Phi. Helen is currently working on her Masters of Education with the USC School of Rossier, Los Angeles, CA. Helen has written 5 feature film screenplays including Jerusalem Countdown, Saul of Tarsus, Burning Man, Forevermore and Romans Road. She has written and developed two TV pilots The Zoo and False Profit$. Helen has written and published a book for Christians in Media entitled "Speak To Be Heard" available on Amazon Prime. Helen has been a guest speaker for many media events and has expounded on media literacy, plus teaching script to screen producing and STORY "Let's Talk" seminars. Helen's films have been seen around the world on GOD TV, Daystar TV, TBN, Australian Christian Channel, PureFlix Entertainment, Shine TV, Parables TV, Netflix, iTunes and Amazon Prime.

---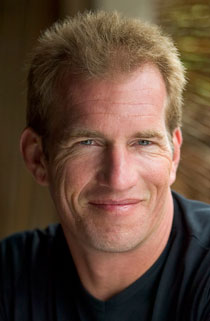 GORDON NOICE is an actor, author, director, and producer. After working in the entertainment industry for 3 decades, he took time off from Hollywood and has now crossed over into the faith-based arena. FIlm and TV credits include Virtuosity, Phoenix, Bonanza: Under Attack, NYPD Blue, Lost, Beyond the Break, and more. He starred in indie films Echoes of Enlightenment and Running TIme, a New York Underground & Saguaro FIlm Festival award-winner. Most recently, he worked with TIm Chey on The Epic Journey (2015), submitted to the Guiness Book of World Records for most locations in a film project. Noice was recently cast in a lead role in River Rain Production's The Islands, a dramatic historical faith-based look at Hawaii, due to begin filming this summer. His book The Last Laugh Is Free (working title) is in the final editing phase.