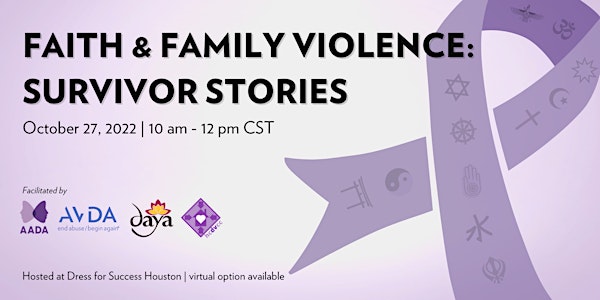 Faith and Family Violence: Survivor Stories
Join diverse faith leaders from across Houston to learn how faith can help families address and heal from domestic violence.
When and where
Location
Dress for Success Houston 3310 Eastside Street Houston, TX 77098
About this event
Join AADA, AVDA, Daya, and the Harris County Domestic Violence Coordinating Council for Faith and Family Violence- Survivor Stories. A safe space for learning and healing, hear directly from survivors about the role faith played in their journey. Together we will learn how abusers manipulate religious beliefs to control their partners, explore the role faith leaders play in escaping abuse, and celebrate the ways faith can contribute to healing and safety.
Meet the Panelists:
Survivors Luz Lopez, Shiwei Wei, and Jamie Wright will share how their faith impacted their healing journey and provide expert advice to faith leaders to create a more supportive environment for those experiencing abuse.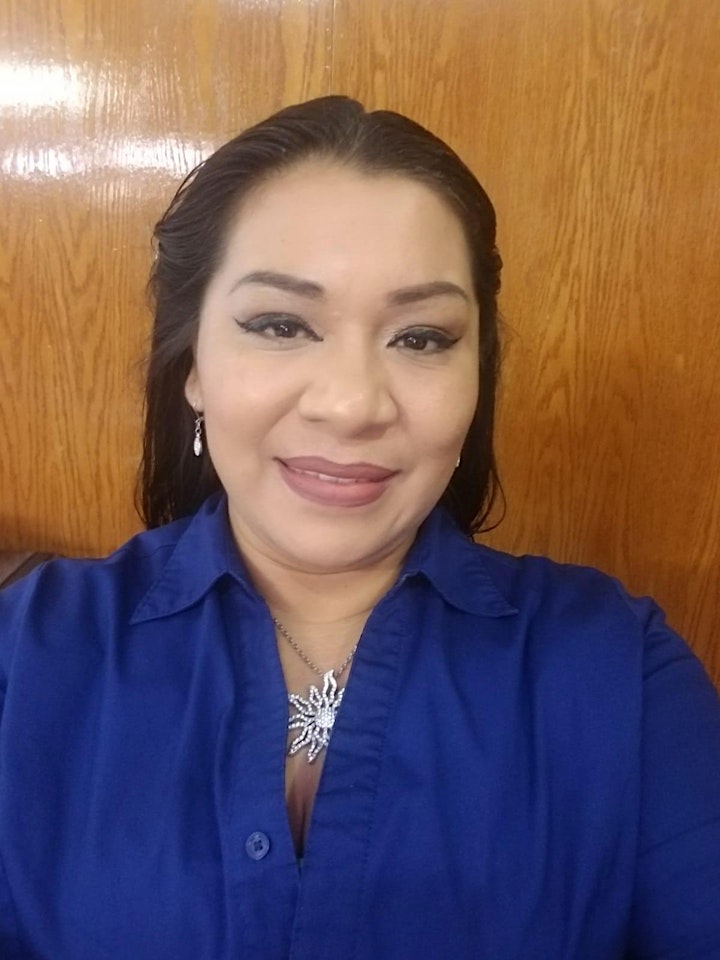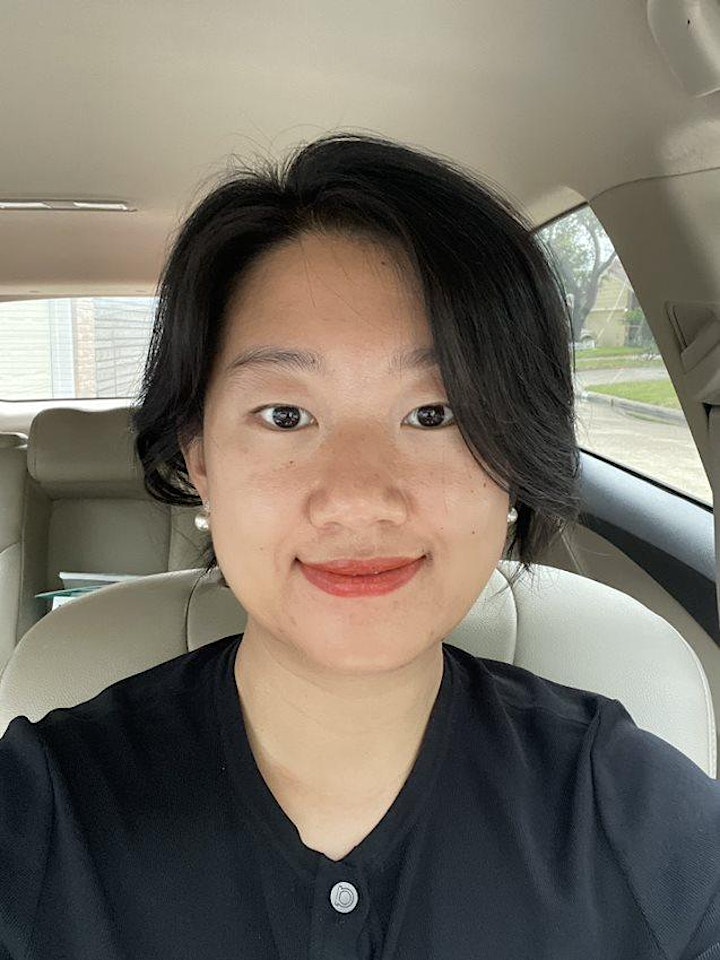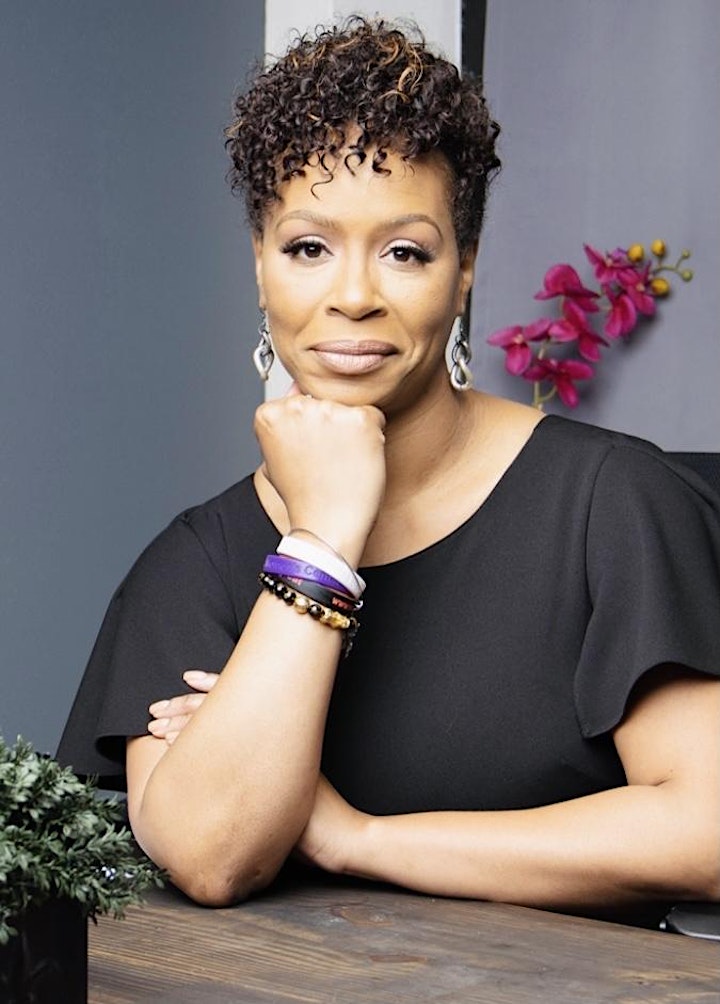 AADA (Asians Against Domestic Abuse) provides resources for domestically abused women from countries in Greater Asia including the Middle East and Africa (MENA) who reside in Houston and neighboring counties. AADA aims to provide victims with holistic services that will help and guide them to rebuild their lives independently, by permanently finding a safe solution for them through resources, advocacy, safety planning and outreach.
AVDA's (Aid to Victims of Domestic Abuse) mission is to end family violence by advocating for the safety and self-determination of victims, promoting accountability for abusers and fostering a community response to abuse. Founded in 1980, AVDA provides free advocacy, safety planning and legal representation for domestic violence survivors; group counseling for abusers focused on personal change to end the cycle of abuse; and prevention education across the Greater Houston area.
Daya's mission is to empower South Asian survivors of domestic and sexual violence with culturally specific services and to educate the community to end the cycle of abuse. In the Greater Houston area for 26 years, Daya provides safety planning, licensed counseling, and holistic case management, all taking culture into account as they guide the healing process.
The Harris County Domestic Violence Coordinating Council (HCDVCC) works to increase community collaboration in order to maximize resources to reduce and prevent domestic violence in Harris County. The Council was formed to formalize working relationships to secure the best services possible for victims.