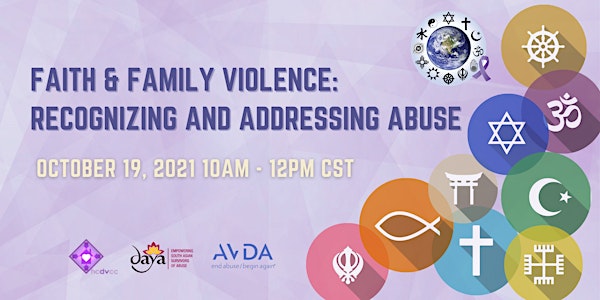 Faith and Family Violence: Recognizing and Addressing Abuse
Virtual Interfaith Domestic Violence Training seminar for faith leaders from across the Greater Houston Area.
About this event
1 in 4 women and 1 in 7 men have been victims of severe physical violence by an intimate partner. However, only 10-25% of victims seek any type of services from a domestic violence agency. In fact, studies show that nearly half of survivors sought religious or spiritual counseling after experiencing abuse and that the majority of survivors state their belief in God was "a source of strength and comfort." Faith leaders are in a unique position to support survivors of domestic violence in partnership with local anti-violence agencies.
The Interfaith Advisory Council, led by AVDA, Daya, and HCDVCC, invites faith leaders, first ladies, religious teachers, and people of influence across Houston's diverse faith communities to "Faith & Family Violence," an interactive training and discussion on recognizing and addressing abuse in our communities.
With an educational background in Religion and Anthropology and serving as the Leadership Development Manager for the Texas Council on Family Violence, Suzanne Holsomback will provide a deep and holistic perspective, as the event's facilitator. During this seminar, we will explore and analyze how we define violence, how texts across multiple faiths address domestic violence, and how we can support survivors and keep families safe together.
Speaker: Suzanne Holsomback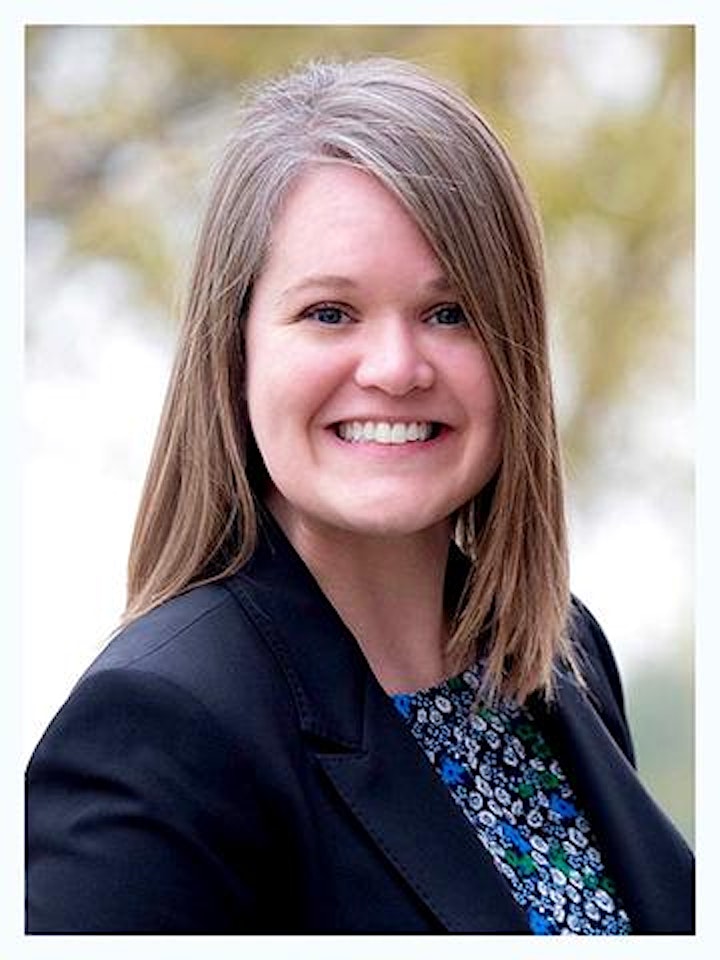 Suzanne began championing women's rights and equality early in life. She pursued this passion through her academic career, earning a Bachelor of Art in Religion with a minor in Classics from Baylor University in Waco, Texas and a Master of Divinity in World Christianity from George W. Truett Theological Seminary in Waco, Texas. While reading for her Master of Philosophy in Social Anthropology from the University of Oxford in Oxford, England, United Kingdom, Suzanne's passion led her to an elected position at the University advocating for women and survivors of intimate partner violence and sexual assault. Since 2012, Suzanne has held positions in the DV/SA movement as a preventionist, a hotline, legal, and community engagement advocate, a case manager, and a peer-counselor. In 2018, she joined TCFV as a Family Violence Service Coordinator and in 2020 stepped into her current position as the Technical Assistance and Leadership Development Manager at TCFV. Suzanne lives in Austin, Texas with her spouse, Lee, and their cat, Ruthie Blue.
The Harris County Domestic Violence Coordinating Council (HCDVCC) works to increase community collaboration in order to maximize resources to reduce and prevent domestic violence in Harris County. The Council was formed to formalize working relationships to secure the best services possible for victims.
AVDA's (Aid to Victims of Domestic Abuse) mission is to end family violence by advocating for the safety and self-determination of victims, promoting accountability for abusers and fostering a community response to abuse. Founded in 1980, AVDA provides free advocacy, safety planning and legal representation for domestic violence survivors; group counseling for abusers focused on personal change to end the cycle of abuse; and prevention education across the Greater Houston area.
Daya provides culturally specific services to South Asian survivors of abuse in the Greater Houston area which includes case management, legal services, mental health services, and financial assistance.