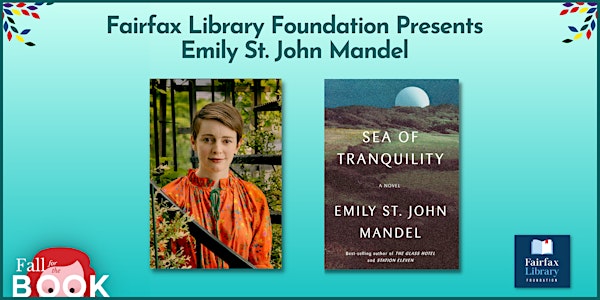 Fairfax Library Foundation Presents Emily St. John Mandel
The Fairfax Library Foundation presents New York Times bestselling novelist Emily St. John Mandel!
When and where
Location
Harris Theater 4471 Aquia Creek Lane Fairfax, VA 22030
About this event
International bestseller Emily St. John Mandel is back with a space and time-defying novel that The New Yorker's Katy Waldman calls "destabilizing, extraordinary, and blood-boiling…" In Sea of Tranquility, Mandel takes the reader from early 1900s Canadian wilderness to a dark colony on the moon five hundred years later. The New York Times calls it "one of [Mandel's] finest novels and one of her most satisfying forays into the arena of speculative fiction yet." Sponsored by the Fairfax Library Foundation. Masks are required for this event.
This event is part of the Fall for the Book Festival, which runs from October 12-15. Visit fallforthebook.org/schedule to view the full schedule.