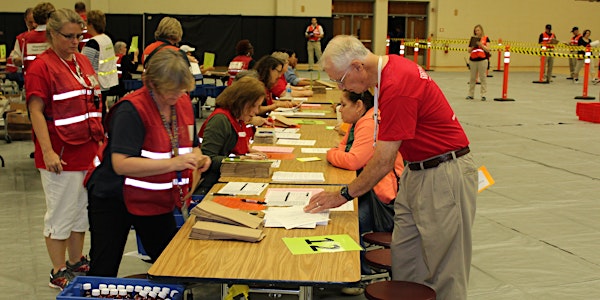 Fairfax County Capital Fortitude Exercise
When and where
Location
Lake Braddock Secondary School 9200 Burke Lake Road Burke, VA 22015
Description
Thank you for your interest in participating in Fairfax County's Point of Dispensing (POD) Exercise. This exercise is part of the National Capital Region's "Capital Fortitude" full-scale exercise. During this drill, trained Fairfax County staff and volunteers will assist volunteers (that's you!) through a POD at Lake Braddock Secondary School.
This exercise is intended to evaluate Fairfax County's ability to provide critical services during a disaster, specifically dispensing medication quickly to residents. Please park at the front of the school and form a line outside Entrance 14. At the start of the exercise, players in red vests will assist you in filling out a screening form, dispensing faux-medications, and answering your questions.
POD doors will open and the exercise will start at 10:00 AM. Once you process through the POD, we invite you to come through again! Our exercise will run for two hours.
Click here for more information about Capital Fortitude and the Fairfax County Health Department.
Please note: No medications or invasive treatments will be administered at the POD. Participants under the age of 16 must be accompanied by an adult.