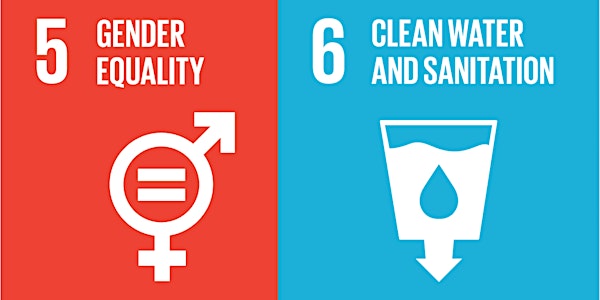 Fair Water: A Right of All– A Human Rights and Gender Perspective
When and where
Location
Former Residence of the Ambassadors of Spain 2801 16th St, NW Washington, DC 20009
Description

The Delegation of the European Union in the US, the Embassy of Spain, the Inter-American Development Bank and We Are Water Foundation invite you to a seminar on the right to safe drinking water and sanitation for all people. Sustainable water management is one of the key challenges of the 21st century. The importance of clean water cannot be underestimated, as it is directly linked to the realization of many UN Sustainable Development Goals. The expert discussion will also cover the role of gender equality in water and sanitation. This program will explore the leading work the EU and Spain have done in promoting water diplomacy, as well as the work of Human Rights Watch in California.
Program Featuring:
H.E. Stavros Lambrinidis, Ambassador of the European Union to the United States
H.E. Santiago Cabanas, Ambassador of Spain to the United States
Dr. Gregory Pierce, Associate Director of Research, Luskin Center for Innovation, Adjunct Assistant Professor, Department of Urban Planning, UCLA
Sherri Goodman, Senior Fellow, Woodrow Wilson International Center, Former Deputy Undersecratary of Defense (Environmental Security)
Dr. Sri Vedachalam, Director of the Safe Drinking Water Research and Policy Program, Northeast-Midwest Institute

Betty Soto, Gender Specialist, Bolivia

Carlos Garriga, Project Manager, We Are Water Foundation
Soledad García Muñoz, Special Rapporteuer on Economic, Social, Cultural and Environmental Rights, Inter-American Commission on Human Rights, Organization of American States
Schedule:
9:00: Registration and Coffee
9:30: Opening Remarks from Ambassador Lambrinidis and Ambassador Cabanas
10:00: Panel 1 -- The U.S. Perspective
11:00: Panel 2 -- Exploring Linkages Between SDG 6 "Water" and SDG 5 "Gender Equality"
12:00: Buffet Lunch