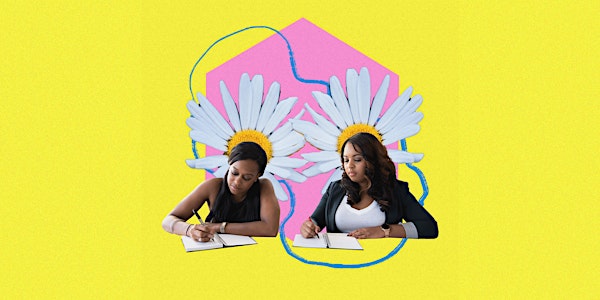 Failure Syndrome - Round Table with Rhonda Ross
Forget Imposter Syndrome, I got Failure Syndrome!
Date and time
Thursday, June 1 · 10 - 11:30am PDT
About this event
1 hour 30 minutes

Mobile eTicket
Do you often feel everyone else is doing much better than you? Do you ever think thoughts like, "I should have achieved more by now," "I'm nowhere near as successful as I should be," "It is taking me too long to get where I'm trying to go" or even, "I'm a complete failure"?
"Failing" is a part of life and definitely a part of a freelancer's business. In fact many successfulentrepreneurs embrace the "fail fast" moto, believing the faster one "fails" at something, thefaster they can learn the necessary lesson and move on quickly to success.
But what if you never feel successful? What if you interpret all of your actions as a "failure" – even the ones that many others would consider homeruns? If this sounds familiar, YOU might have FAILURE SYNDROME.
In my interactive workshop, we will discuss what Failure Syndrome is and how to identify when we are experiencing its symptoms. I will provide tools and address questions as we explore strategies that can be applied to your specific struggles and I will demonstrate, in real-time, how you can break free from Failure Syndrome and unlock your true potential.
Key learning outcomes:
Understand what Failure Syndrome is and how it can limit your ability to achieve your goals.
Recognize the symptoms of Failure Syndrome and discover ways to soothe them.
Explore how to identify the triggers of Failure Syndrome in your daily life and avoid or deactivate them.
Learn actionable strategies to unlock your true potential to accomplish your personal and professional goals
Gain practical tools to stop triggers in their tracks and practice, in real time, ways to effectively apply them.
Learn to foster a positive and productive mindset.
About the Instructor:
Rhonda Ross is an Emmy-nominated actress, Grammy-nominated songwriter, Motivational Singer, Thought Power Practitioner, and the Founder of Happy Toolbox self-empowerment courses. As the only child between Diana Ross and Motown Founder, Berry Gordy, Rhonda is quick to acknowledge the luck she was born into, yet partly as a result of comparing herself to the world-changing talents of her parents, she painfully struggled with Failure, Imposter and People Pleaser Syndromes. It took her years of study to finally build tools like SONGTRATM that help her transform her limiting beliefs so she can access and harness her own personal power to feel fulfilled and live the joy-filled life she wants to live.