Description
For every 'Got Milk?' or 'Just Do It,' there's an awful soda ad with one of the Jenner sisters (you know which one). Advertising is a tough game and in order to make it big, you've got to learn from your mistakes -- and then learn it a second time for good measure. To celebrate and appreciate these failures, we've rounded up some of the best in the business to share their fuckups with you.
Join us at 6:30PM on August 29th at Miami Ad School Toronto for a very special, advertising edition of Fuckup Nights Toronto. We'll drink, we'll laugh, and we'll all learn why fucking up just part of the journey to success.
WTF is Fuckup Nights Toronto?
Failure is a part of any success story, but we don't talk about it enough. We've all been to plenty of events where people tell you how they hacked, hustled, and created their success, but very few where someone gets up and says "I totally messed up, and this is what you can learn from it."
Fuckup Nights Toronto is part of global speaker series where stories of professional failure are told, questioned and celebrated. Each speaker is given 7 minutes and is able to use 10 images. After each speaker, there's a Q&A session, as well as time for mingling and food + drinks!
250+ cities, 80+ countries, 10 minutes, 10 images, 1 failure.
---
Agenda:
6:30 - 7:00 pm: Registration, meeting fellow fuckuppers, drinks and food (included in your ticket price!)
7:00 - 8:30pm: Fuckup presentations + Q&A

8:30 - 9:30pm: More drinks, more mingling with fellow fuckuppers
Speakers:
Carlos Moreno
Global Chief Creative Officer at Cossette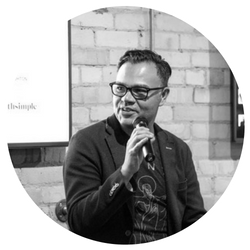 Carlos Moreno is one of the most successful creative directors in Canada. Under his leadership, Cossette was named Canadian "Agency of the Year" by Strategy Magazine in 2016 and 2017. He brought the same honour to BBDO in 2011. In both cases, firsts for the agencies. As an art director, he was twice included in the Top Ten list globally by The Gunn Report.

A native of Guatemala, Carlos was named as one the most Influential Hispanics in Canada by the Hispanic Chamber of Commerce. He has worked as an art director and creative director in Toronto and New York for such agencies as McCann, Saatchi and Downtown Partners DDB.

In 2015, Carlos brought his skills to Cossette where he runs a variety of blue chip accounts, including McDonalds, General Mills and SickKids. Learn more about Carlos here.
Nancy Crimi-Lamanna
Chief Creative Officer at FCB Toronto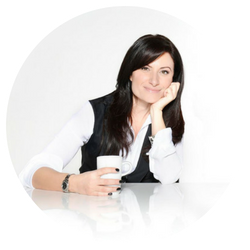 Nancy accidentally became one of Canada's first interns when she offered her copywriting services free of charge over 20 years ago.
Eventually she went on to become a salaried employee and an awarded creative working at agencies ranging from small independents to large multi-nationals. While there, she led many of Canada's largest brands and created some of Canada's most recognized campaigns. Her work has been awarded nationally and globally at virtually every show including the Cannes Lions, D&AD, London International Awards, CLIO's, Effies, One Show and was recently ranked among the top 10 Creative Directors in Canada.
Nancy also has the distinction of bringing home Canada's first Integrated Lion for her Ministry of Health Social Smoking campaign and creating the most awarded Canadian Campaign in 2017 at Cannes. "Down Syndrome Answers" was also recognized by the UN on World Down syndrome day and chosen as Adage's best campaign for good. It's innovative work like this that has helped make FCB Toronto DigitalAgency of the Year and the most-awarded Canadian agency at Cannes, 2 years in a row. This year, she was chosen by Adweek as one of 33 Brand Stars that are shaping Toronto into the creative hub it is today.
Learn more about Nancy here.
Alex Shifrin
Managing Partner at LP/AD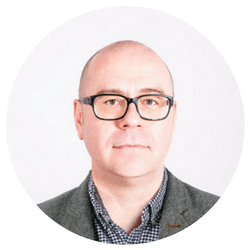 Alex is a proven advertising professional with a solid history of successful entrepreneurship and international experience. Alex is currently Managing Partner at LP/AD, a Toronto-based creative and advertising agency. Previously, he served as CEO at Saatchi&Saatchi in Russia, holding the post of Managing Director prior to that. Before moving to Saatchi&Saatchi, Alex was General Director and Founder of TCF, an advertising boutique, which was acquired by Saatchi&Saatchi in 2012.
LP/AD clients include: amdocs, Pharmasave, HITSU,MaRS Innovation, Canadian Red Cross, Canadian Owners and Pilots Association, French FryHeaven, ZYR Russian Vodka, Dennis' Horseradish, EYRI Iceland Mattresses, Matrix, RIOTInstant Messaging and Geneva Centre for Autism. Learn more about Alex here.
Hosted by:
Marsha Druker
Founder & Director @ Fuckup Nights Toronto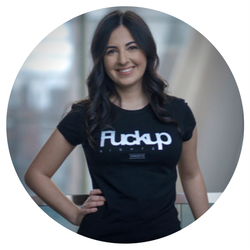 Learn more about Marsha here.
Aman Gulati
Founder @ Miami Ad School Toronto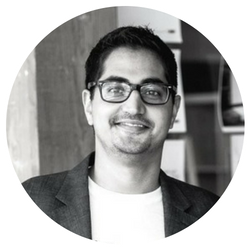 Learn more about Aman here.
Hey you! Yes, you :) We're always on the lookout for great speakers with epic fuckups to share. Fill out the speaker submission on our website (www.fuckupnightsto.ca) and we'll be in touch!
Join the conversation:
#FuckupNightsTO
---
By registering and participating in our events, you agree to our Privacy Policy and Terms & Conditions.
* * Filming & Photography Notice * *
By attending Fuckup Nights Toronto, you enter an area where photography, audio, and video recording may occur.
By entering the event premises you consent to interview(s), photography, audio recording, and/or video recording.
You consent to any of the above being released, publicized, exhibited, or reproduced to be used for news, web casts, promotional purposes, social media, advertising, inclusion on website and/or any other purpose by Fuckup Nights Toronto (operated by Muse Communications and Events), Fuckup Nights Global (Instituto Del Fracaso, A.C.), Miami Ad School, and its affiliates and representatives.