Date and time
Saturday, April 26, 2014 · 9am - 5pm EDT
Location
Atlanta Tech Village 3423 Piedmont Road NE Atlanta, GA 30305
Refund Policy
Contact the organizer to request a refund.
Description
FailCon Atlanta 2014

FailCon has traveled around the world, visiting over a dozen countries since its inception in 2009. For 2014, we've partnered with our southern team members to bring together FailCon to Hotlanta! We'll teach new lessons, focus on the best stories of the year, and continue helping founders build the strongest product they can, though FAILURE!
You aren't a real entrepreneur until you've had to deal with failure, and recovering from it - financially emotionally and practically - can be challenging. Hear how major players in the industry have dealt with startup troubles while keeping a positive, tenacious, and energetic attitude through it all.
We've been featured on NPR, in Forbes Magazine, Entrepreneur Magazine, the SF Chronicle, Wired Magazine, Convene Magazine, TechCrunch, and more!
Get your Tickets now!
FailCon Atlanta 2014 Speakers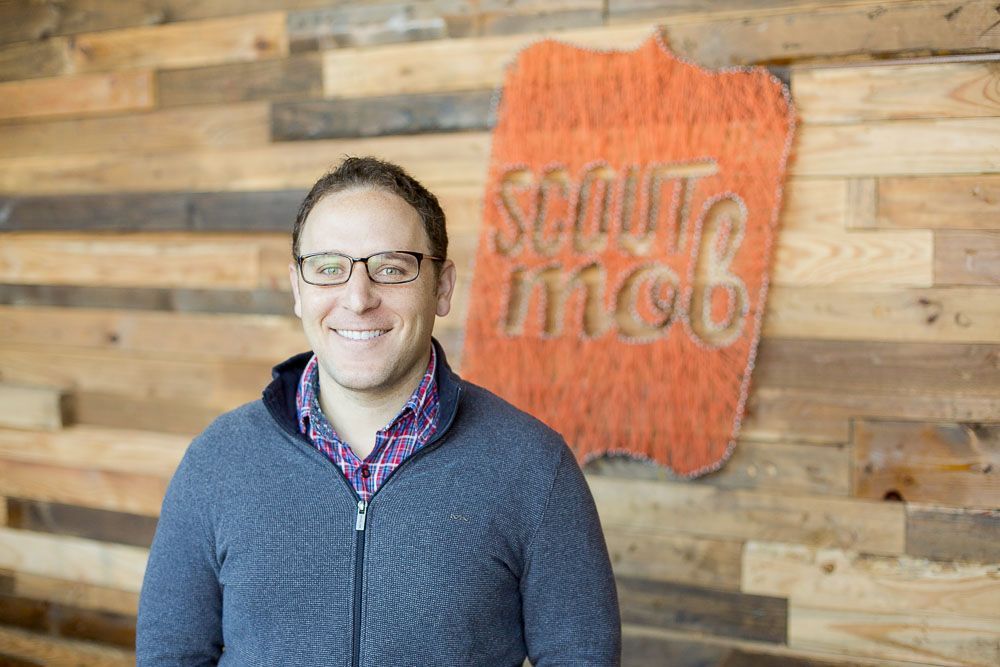 Michael Tavani - Co-Founder of Scoutmob
Atlanta
@tavani or at www.michaeltavani.com.

Michael is Co-Founder of Scoutmob. Scoutmob is a venture-backed & nationally recognized ecommerce & local mobile company that was named one of the top apps in all categories by Wired and Mashable and one of the country's most promising companies by Forbes.

Michael has been awarded Top Up-and-Coming Entrepreneur at TiECON Southeast 2013 and 2010 Mobile Marketer of the Year by the Tech Marketing Awards and is a frequent speaker on startups. He has been quoted in/on Wired, CNN, CNBC, The Washington Post, NBC, Mashable, NPR, Travel + Leisure, CBS, and Fast Company, among others. He is the host of On Doers (www.ondoers.com), a conversation series about founders and beginnings.

Prior to Scoutmob, Michael co-founded SkyBlox, a local Wi-Fi marketing company that became the first company to ever raise financing via Twitter. SkyBlox was named to Network World's list of 2009 mobile/wireless companies to watch. He previously worked in professional sports marketing for the Atlanta Hawks, Women's United Soccer Association (WUSA) and Major League Soccer (MLS). In 2002, he started Tavani Soccer, with his father and brother, a successful youth soccer camp company that has hosted thousands of campers and still runs today.

Michael lives in Atlanta with his wife, Stephanie and sons, Jarrett and Hudson, and holds a Juris Doctorate from Barry University School of Law and a BA from Grady College of Journalism and Mass Communication at the University of Georgia.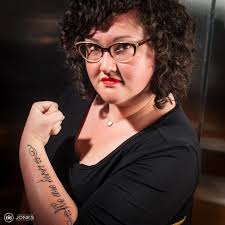 Ashley Eayre-Brammer
COO of Southern/alpha
Founder of Creative Business Ops

Ashley Eayre-Brammer is the new COO of SouthernAlpha and the Founder of Creative Business Ops. She focuses on efficient operations, community management and turning relationships into stories of growth and success. Previously, Ashley was the Community Manager at CoLab, the first coworking space in Nashville, TN. Ashley has been a witness to the fundamental shift in creative work culture and Nashville's embrace of freelance, startup and small business acceptance. SouthernAlpha exists to empower and educate these entrepreneurs, offering news and insights about startups across the south.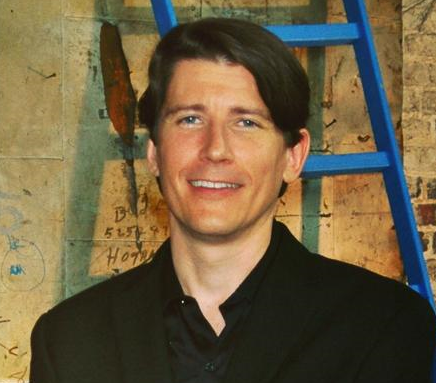 Eric Holtzclaw
@eholtzclaw
Eric V. Holtzclaw is an unconventional thinker with 20+ years of experience. He is a founding member of multiple successful start-up companies, including one of the first profitable Internet enterprises.
Eric specializes in working with companies that need to move from entrepreneurial run to professionally managed - a transition that is difficult for most companies to successfully achieve. Through his work, he creates opportunity by strategically applying emerging technologies, trends and approaches to successfully scale and streamline a business.
He is the host of Lessons in Laddering which broadcasts weekly on KCAA 1050 AM and shares the strategies for succesful company growth and the co-host of the weekly podcast The "Better You" Project which highlights the stories of those that start companies.
His weekly column, Lean Forward, about the future of entrepreneurship, business and technology appears on Inc.com. Eric's book, Laddering: Unlocking the Potential of Consumer Behavior, the 1st in a series about how "laddering" can build better teams, improve leadership and create better products and services is available on Amazon.com and in bookstores everywhere.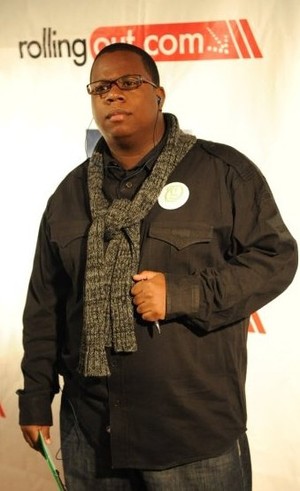 Daniel Dickey
@resourceguild
Founder and Lead Strategist at The Resource Guild
Daniel Dickey is the Founder and Lead Strategist at The Resource Guild, a 360 Degree Brand
Management & Strategy Agency specializing in basically…everything in the PR/Marketing/Branding
mix. He was born in Wilmington North Carolina, Daniel is definitely an individual who believes that
integrity & balance are key components to being successful in business and in life. He has an extensive background in Corporate Banking, Lifestyle Marketing, Public Relations, Branding and Consumer Engagement. He has worked with major brands like: Lincoln, Moet Hennessy, NBA, NFL, MillerCoors, New York Giants, Pittsburgh Steelers, Strength of Nature Global, Xbox, Disney & more. He has also worked with notable figures like: Mary Mary, Lebron James, Amare Stoudemire, Osi Umenyoria, TI, Young Jeezy, Usher & more. Daniel has been widely regarded as a win coach due to him and his teams ability to create and execute successful campaigns on behalf of small businesses and major brands alike.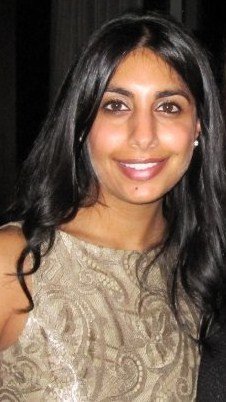 Kashi Sehgal
CEO and Co-Founder, GigaBark
Kashi Sehgal is Co-Founder & CEO of Gigabark, an integrated mobile solutions company rooted in phone and text messaging technology. Kashi is also Executive Director for the annual Digital Atlanta conference.
She helped start and is still active two non-profits. Music For Tomorrow was launched to provide immediate financial assistance to jazz musicians affected by Hurricane Katrina and now provides economic opportunities for jazz musicians around the country. She also serves as Program Director for the Mentor Walk (a program of C2P) which aims to reduce the high school drop-out rate in Georgia through various awareness-building touch points.
After spending time as a Management Consultant at Accenture, she now works with select clients specializing in strategic planning, visioning, communications plans, and startup & non-profit strategy.
Kashi is actively engaged in the Atlanta community serving on various boards such as WonderRoot, Georgia's WIN List, Fulton County Career & Technical Education, WINGS for Kids and committees such as ChooseATL, Lovett School's Sustainability Committee, and the Metro Atlanta Chamber's Mobility Leadership Council.
Kashi grew up in Atlanta. She graduated from The George Washington University with a degree in Psychology and minors in Communication and Music. She attended Georgia Tech for graduate school in Industrial/Organizational Psychology. She is a member of the 2013 LEAD Atlanta and LaunchPad2X classes and volunteers her time with CARE, Acumen, and other organizations in her community.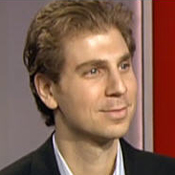 Jeff Novich
New York
Product Owner, Grockit (a Kaplan company)
Jeff is passionate about tech products. He is creating the next version of Grockit, a test prep site. Previously, he was the mobile PM for Groundlink. Jeff is the proud owner of two failed startups: FareShare, an app for taxi sharing, and Patient Communicator (part of Blueprint Health), a patient portal for medical practices. VocabSushi, an edtech site launched in 2009 that uses news articles to create sentence completion questions, lives on. Jeff's hacker teams won nearly $100,000 in 10 hackathons, including NYC Big Apps, Campbell's 'Hack the Kitchen', Coca-Cola & Spotify Hack Den, and TechCrunch Disrupt. He studied CS at Johns Hopkins and journalism at Columbia. Now he is ditching Perl and PHP for Ruby.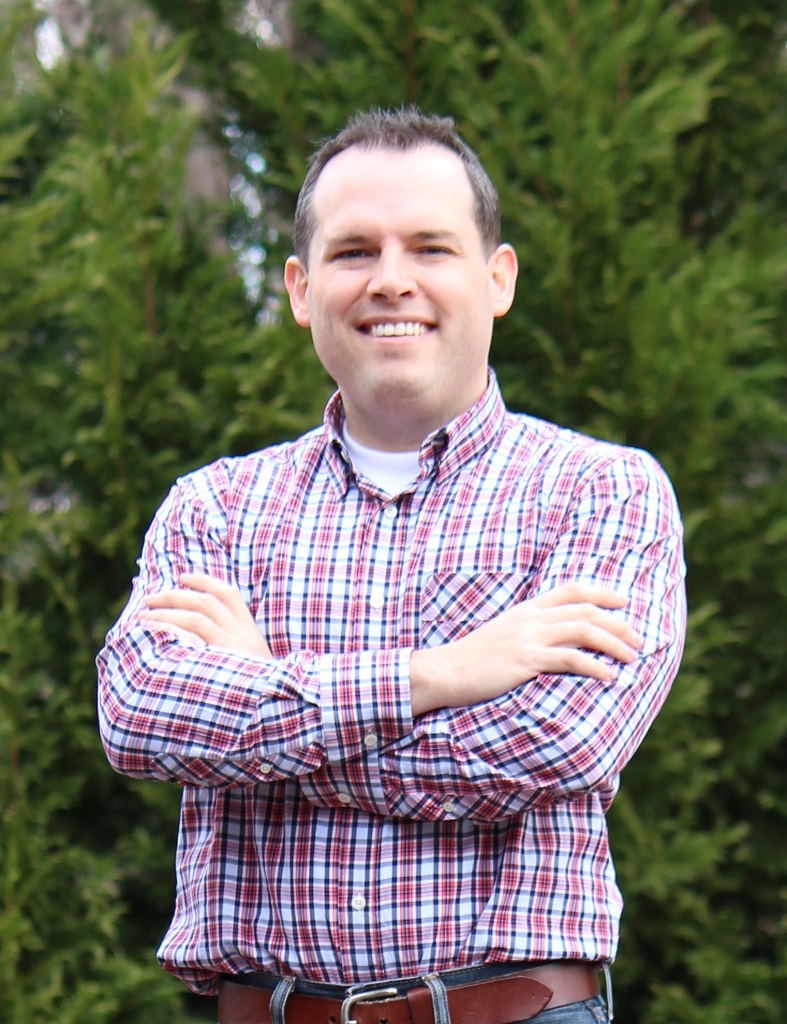 Twitter: @melonakos
John Melonakos is CEO & Co-founder of ArrayFire in Atlanta. He started ArrayFire while a PhD student at Georgia Tech in 2007. ArrayFire makes software to help scientists, engineers, and financial analysts run their code faster. Clients include Google, Lockheed Martin, Exxon, Adobe, Stanford, 454 Life Sciences, Bank of America, and thousands of other technical institutions.
In addition to ArrayFire, John has new startups underway aimed at providing computing and visualization software and hardware solutions. John blogs daily at
http://notonlyluck.com
John has a PhD in electrical and computer engineering from Georgia Tech and has published many papers in the areas of medical image processing, computer vision, and accelerated computing.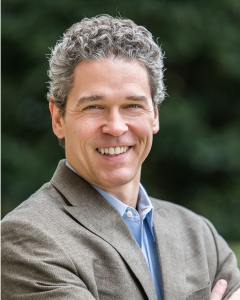 Scott Bryant, Attorney with Hutchison PLLC
Scott advises technology and emerging growth companies at all stages of development across a range of industries, including software, SaaS, e-commerce, networking, advanced materials, medical devices, clean tech, health care services and education IT. His practice focuses in the areas of general counseling, corporate structuring and formation, venture capital and other equity and debt financing transactions, mergers and acquisitions, intellectual property transactions including licensing, OEM, joint venture and development agreements, and trademark prosecution and protection. Scott also regularly counsels clients on the commercialization of university intellectual property.
Prior to joining Hutchison, Scott practiced with Siavage Law Group, LLC, an Atlanta-based technology and venture law firm, and McKenna Long & Aldridge LLP.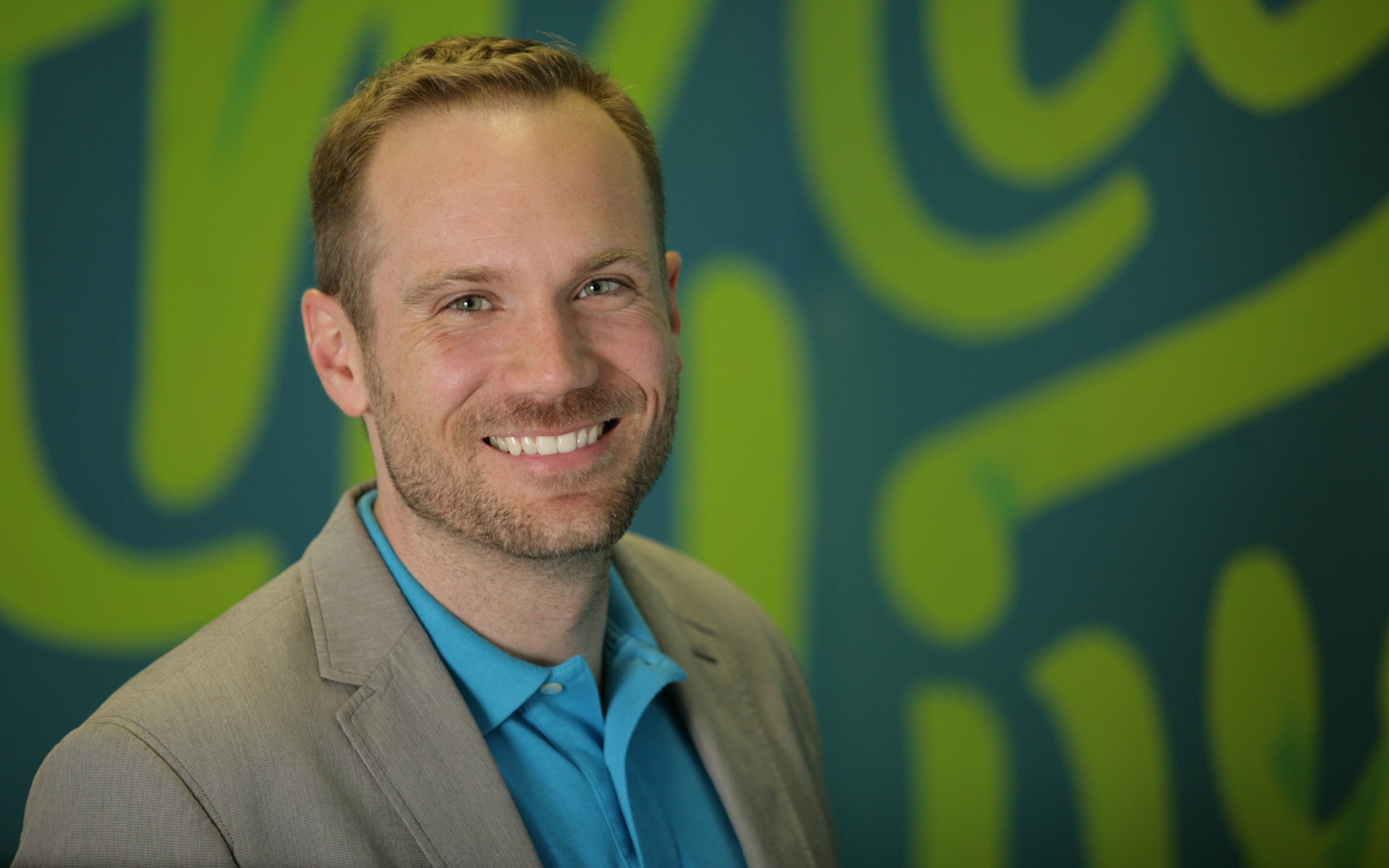 Geoff Wilson
Gainsville and Atlanta
President / CEO
352
Geoff is Founder and President of 352, the digital agency he started 15 years ago out of a dorm room. 352 is a 70-person digital agency that creates websites, software and marketing campaigns for clients ranging from startups and mid-size businesses to prominent brands like Microsoft and Wells Fargo.
Geoff has also co-founded several startups. Most recently, he co-founded SocialNewsDesk, with his wife, Kim. SocialNewsDesk is a social media management platform for television newsrooms, which now used by more than 600 television stations in the United States to manage their Facebook and Twitter profiles. Because of his success, Geoff was recognized as one of America's Top 30 Young Entrepreneurs by INC Magazine in 2006.
But, it hasn't been all roses. Geoff also founded a start-up that turned out to be a colossal failure and burned through close to a million dollars before shutting down. And at 352, Geoff experienced some serious bumps in the road along the way as well.
Geoff currently lives in Gainesville, Florida, where he originally started 352, but he is moving to Atlanta this summer to support 352's growing Atlanta office. 352 recently moved into the Biltmore Building in Midtown and does design, development and marketing work for many Atlanta-area companies, including AutoTrader and CNN.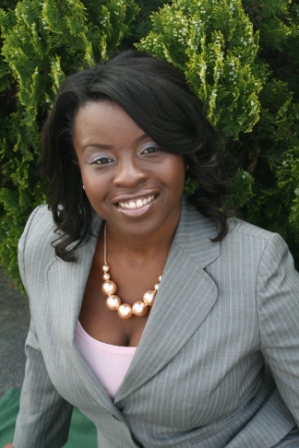 Quinetha Frasier
Atlanta
@quefrasier
A trusted advisor for the nonprofit and corporate giving community, Quinetha is a national trainer, strategist and speaker whose focus is creating financially sustainable charitable organizations through earned income and 'smart' public/private partnerships. A graduate of The Grantsmanship Center Institute, Neighborworks, and National Development Council, Quinetha began her professional career as a White House Intern while studying at Tuskegee University. While she has helped to raise millions of grant and private dollars on behalf of her clients and partners, "Q" has earned distinction in her field due to her understanding of high performing nonprofits. She has facilitated over 300 workshops for a variety of organizations, sits on numerous funding allocation boards, and host of 'The Footprints of Giving' Radio Show. Quinetha is currently a managing partner of Social Mission Architects.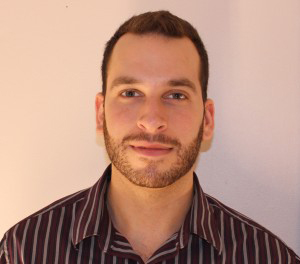 Chad Adam
Atlanta
CEO - HopInTop, Inc.
@hopintop
Chad Adam is the founder and CEO of HopInTop Inc., which is an Internet Marketing firm specializing in SEO, social media, web design, conversion, & branding. As a young self-taught entrepreneur running an online health insurance brokerage in Philadelphia, Chad taught himself how to do Internet marketing. Within two years his insurance company became the fourth largest online health insurance brokerage in the United States. After being in the top 50 out of 80,000 brokers in the country, he decided to sell the company after realizing that he could help other businesses increase their revenue substantially.
Atlanta is the top city for small business entrepreneurs, so Chad moved his company to the south to increase the potential growth of local businesses. HopInTop quickly became successful, utilizing past performance strategies by increasing website traffic to client's websites, all while increasing their revenue. However, this did not come without truly understanding the client's goals and objectives. HopInTop is performance you can count on.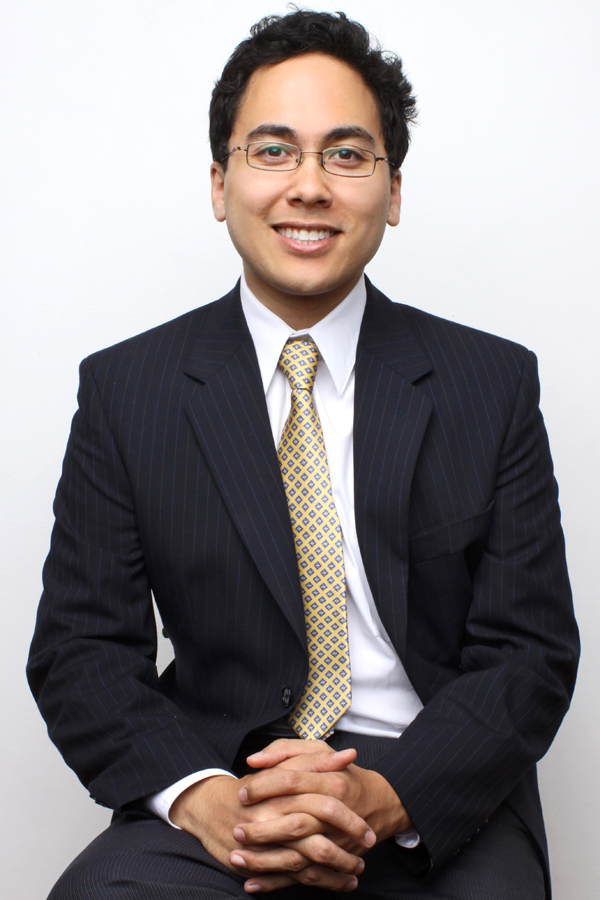 Brian Srikanchana
Founder, Work Ready Grad
@workreadygrad
Brian Srikanchana, founder of WorkReadyGrad, is an Atlanta native, biomedical engineering graduate from Georgia Tech, co-inventor of two medical devices, and a prior analyst for a global macro economic investment fund . He is passionate about addressing the skills gap and graduation rates in Georgia, via technology that helps students reach their career potential.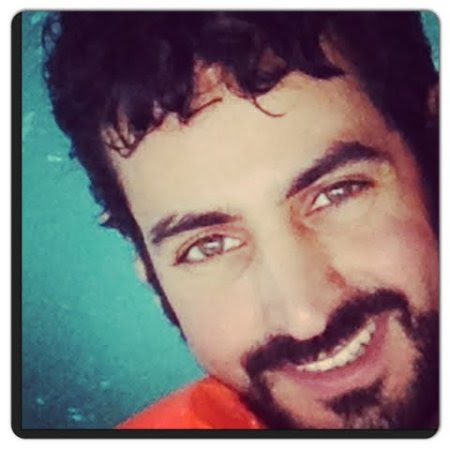 Omer Dar
Co-Founder, Social Box USA
@socialboxusa
Omer was born and raised in "start up nation", Israel. As a kid he showed passion for business starting when he was 12 years old. When he was 19 he got his first experience of managing people as a commander of infantry unit in combat zones. When he was 22 years old he decided to expand his horizon and travel the world. He finally decided to reside in Europe in 2004. During his time there he established several businesses ranging from Biotech to restaurants. He moved to the US to complete his MBA at Emory University in 2011. Afterwards he established SocialBox, a cutting-edge, interactive marketing and social media hub. Since its establishment SocialBox operated in 9 states and turned profitable after only 15 months. He is passion about politics, history and soccer and enjoys playing music with friends on his free time.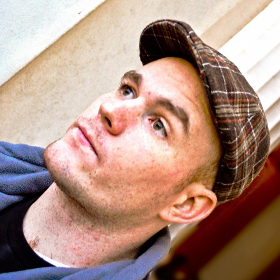 Eric Martindale
Developer Evangelist, BitPay
@martindale
Eric Martindale is the Developer Evangelist at BitPay where he focuses on the API development, hackathons and other opportunities in the open source community.
Eric has been involved in several startups before becoming involved with Bitcoin. As a relentless maker and serial entrepreneur, Eric founded his first successful company at 18 and continued to lead early­-stage companies through the open­ source ecosystem throughout his career. His passion lies in world­-changing ideas and seeing them through to fruition, something that has driven him to acquire robust array of skills in entrepreneurship, engineering, and mathematics.