Description
*HOSTED BY Inventus Law and pariSoma*


TICKETS AVAILABLE AT THE DOOR FOR $20
Welcome to FailChats, based on the internationally renowned FailCon: the first conference on startup failures and how to prepare for and recover from them.


"Protect Ya Neck." - Wu-Tang Clan
Trying to do things "right" from a legal perspective can seem costly, confusing and even adverse to the momentum your business is trying to build. Or at least that's what we thought until we met Anil Advani and Jason Meek. At FailChat Legal: Protect Ya Neck, we will look at the relationship between startup ventures and the law and learn how to leverage that relationship to accelerate growth and create more value for your business. First, Anil Advani will give relevant, immediately applicable guidance on the hidden aspects of the three most common legal mistakes he sees startups make that bite them in the butt later. Then, Jason Meek will share his professional and personal insights into why deals fail and the steps that you can take right now to shape your negotiations toward more successful outcomes.
Best of all, we want YOU to come ready with your own questions to ask these industry experts. Come prepared with your own personal stories of struggle, confusion, or doubt. We've opened up nearly half the time for your ideas.
Beer, non-alcoholic beverages, and appetizers are provided throughout the seminar.


AGENDA:
6:30-7:00pm - Beer, Munchies, and Networking
7:15 - 8:00pm - Anil Advani & Jason Meek Presentations
8:00pm - 8:15pm - Time to share YOUR story!
8:15-9:00 - Continue networking!
SPEAKERS INCLUDE: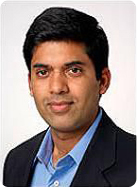 Anil Advani is the Founder and Managing Partner of Inventus Law, a Corporate and Intellectual Property Law Firm that specializes in the representation of early stage startup companies, venture funds, institutional angel investors and many prominent angel investors in silicon-valley and India. In the last 12 years practicing law in Silicon Valley, Mr. Advani has represented more than 700 startup companies, and numerous founders, venture capital investors, angel investors, and venture lending and leasing sources on issues relating to formation, founder issues, consulting and advisory arrangements, capital structuring, angel financings, venture financings, debt financings, leasing, strategic licensing and customer arrangements, and mergers and acquisitions.

Jason Meek is CEO + Founder of The iDeal World, a collaborative learning and creative deal design firm focused on complex emerging challenges. A seasoned mediator and facilitator, he helps stakeholders to create, develop, negotiate and implement strategic alliances, partnerships and change initiatives that span across sectors, cultures and perspectives. Previously, herepresented clients in private practice at global law firms in corporate finance, mergers and acquisitions, venture capital, and strategic partnering transactions. He also served as general counsel for emerging businesses in the technology sector. A scholar practitioner, he has created innovative frameworks, models and training methods in negotiation, conflict resolution, and collaborative learning processes, which he has presented at workshops, training programs and conferences around the world. He also teaches courses in negotiation as adjunct professor at Berkeley Law and UC Hastings Law.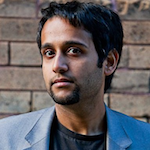 Murtaza Hussain is a serial entrepreneur who co-founded, built, and sold HiGear, Peanut Labs & Xuqa. Murtaza has been heavily involved in social media, and is an expert in building online communities. Murtaza is regularly approached to share his expertise at leading industry events, such as the Facebook Developer's Conference, Widget Summit, SNAP Summit, and Community Next, Web2.0. Additionally, Murtaza's expertise is often sought by the media, and has been quoted in leading publications like Fortune, Forbes, TechCrunch, The Wall Street Journal, Red Herring, San Francisco Chronicle, Business 2.0, Guardian, among others