Description

Projects succeed, projects fail. The successes are always reported on, the failures are often filed away - pushed under the proverbial rug. Well, its time to bring out the failures, with a sense of humor and with an honest look at ourselves. Hence was born Fail Faire.
Fail Faire UK 2012: a celebration of failure

Fail Faire UK 2012 is a real celebration of failure as a mark of innovation and risk-taking in international development. We will have great speakers with fun, fast, Ignite-style presentations of their professional failures. Audience participation is not only encouraged, it is mandatory! We are all peers and none of us is perfect. Expect much laughter as we navel-gaze at where we have all gone wrong in ICT and international development.
Yet don't forget that we are all here to LEARN from failure. Failure is no reason to be ashamed. There are many types of failure, with only the failure to learn being worthy of scorn.

Failure shows leadership, innovation, and risk-taking in pushing the boundaries of what is possible in scaling ideas from pilots to global programs. In fact, you have to fail in order to succeed. And there is great value in examining our mistakes as we go beyond the easy and the simple. So while we encourage irreverence and humor, we will be learning too.
We will have light refreshments to lubricate the conversation and there will be an after-party to continue the celebration. However, an RSVP is mandatory for attendance.
Fail Faire UK 2012 will happen on July 18th at the GSMA Head Office.Those that RSVP will be confirmed attendance - everyone else is on the waitlist.

Fail Faire DC 2012 is brought to you by GSMA Development Fund and ICTworks.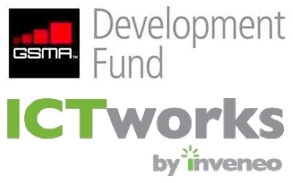 Agenda:

6:30pm: Welcome and drinks
7:00pm: #FAIL-Slam
8:00pm: Open Discussion
8:30pm: Mingling, learning, networking, more drinks
Featured Speakers (so far)
Tim Unwin, CEO, Commonwealth Telecommunications Organisation
Martin Harris, Programme Director, GSMA Development Fund
Wayan Vota, Senior Director, Inveneo
Alan McNeil Jackson, Chief Technical Officer, Aptivate
Victor Lyons, Visiting Research Fellow, Royal Institution of Great Britain & CEO, ReadingWise
Harsha Liyanage, Principal Consultant, eNovation4D Associates, UK
Partick Hall, Language Technology Kendra, Kathmandu
Be sure to RSVP now - this event will sell out fast. You can always sign up to get alerts and updates of this and future Fail Faire events.

Organizer of Fail Faire UK 2012