Faculty Thought Leadership Series - John A. Burns School of Medicine

Friday, October 25, 2013 from 11:00 AM to 12:30 PM (HST)
Ticket Information
This event is invite-only
You need an invitation to register for this event.
Contact the host
to find out more.
Event Details
University of Hawaii Professional Assembly presents the
Faculty Thought Leadership Series
It's a meeting of the best faculty minds
to shape the future of the University of Hawaii system.
Faculty are the core of the UH system.
It's time to reclaim our role and our profession.
Our opinions count, and we can make our unified voice heard.
We'll be taking full advantage of the latest in technology available to us including Facebook, Twitter, and our YouTube channel will publish recordings of the event. Hashtag: #uhftls
Your thoughts and ideas will be captured using Ideascale during session and the dialog will continue long after the session is over.
The Faculty Thought Leadership Series is open and free
to all UH faculty.
Food will be served after the event BUT YOU MUST RSVP.
---
Agenda
Registration

Welcome - Nani Azman

Opening Remarks - David Duffy, President, UHPA

Open Conversation with attendees on what we need to do in order to make UH a better place to teach, research, and service the community.

Lynne Wilkens, Nani Azman,

David Duffy,

Sharon Rowe, Robert Cooney

Attendee participation via 2 microphones

Continuing the Conversation online
---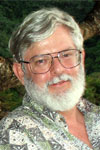 David Duffy
David Duffy is a Professor of Botany, Ecology, Evolution And Conservation Biology (EECB), Unit Leader: the Pacific Cooperative Studies Unit (PCSU), Technical Representative: the Hawaii-Pacific Islands Cooperative Ecosystem Studies Units Network (HPI-CESU). See David Duffy's Wikipedia page for more info. 
Lynne Wilkens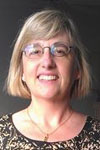 Lynne Wilkens has worked at the University of Hawaii Cancer Center (UHCC) for 25 years, where she is currently a Specialist and co-director of the Biostatistics and Informatics Shared Resource at UHCC.  She is an investigator for many large population science projects focused on cancer, including the Multiethnic Cohort study, and her main research interests relate to the most effective use of data in analysis in order to produce meaningful and useful findings.  She is the UHPA faculty representative for the UHCC and has served on several UHPA committtees.
Nani Azman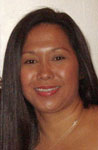 Rosiana (Nani) Azman currently holds a tenured psychology faculty position at the University of Hawai'i Maui College. From 2003-2011, she taught psychology at Kapi'olani Community College, where she originally earned her tenure and was appreciated and respected by her students. Nani received both her Masters and Doctorate at the University of Hawai'i at Manoa in Psychology in the field of Teaching, Learning, and Cognition.
Sharon Rowe
Sharon is a product of the University of Hawai'i, receving her PhD in Philosophy in 1982 and MFA in Theater and Dance in 1990. She taught her first class in the UH system in 1978 and has taught courses on five UH campuses in Philosophy, Religion and Dance. Currently a Professor in the Arts & Humanities Dept at Kapi'olani Community College, Sharon considers her work with UHPA to be the most valuable performed on behalf of the faculty. Apart from serving as a PAU rep, Sharon served as a member of the CBC, working on the last two contracts (2003-2009, 2009-2015); on the CC Teaching Equivalence Task Force; the UHPA Member Benefits; and serveral other UHPA committees
Robert Cooney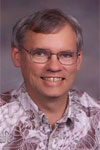 Dr. Cooney obtained his B.A. in Chemistry and Biology from Washington University in St. Louis and his Ph.D. in Chemistry from the University of California at San Diego in 1981. He joined the University of Hawaii Cancer Research Center in 1984 studying the role of diet in the prevention of cancer. He is currently an Associate Professor in the Department of Public Health Sciences at the University of Hawaii. He served in 2011-2012 as Chair of the Manoa Faculty Senate, has been on the UHPA Board of Directors for 5 years, and is currently serving as
Organizer
The UHPA has been the exclusive bargaining agent for all faculty members of the University System since November 1, 1974. The union's primary duties and responsibilities include collective bargaining, maintenance of rights, and legislative and government relations.