Faculty for 16th Annual ZBHA Benefit and 90th Birthday for Fritz Smith
Description
FACULTY MEETING, ZBHA BENEFIT, AND BIRTHDAY CELEBRATION

16th Annual ZBHA Benefit and 90th Birthday Party for Fritz Smith

Thursday May 9 – Saturday May 11, 2019

Please join us for a joyful celebration of Fritz Smith's 90th birthday and the Zero Balancing Health Association's 16th Annual Benefit "Celebrating the Gift of ZB"!
Faculty meeting 9:00am - 12pm on Thursday May 9th.


The Benefit begins at 1:30pm Thursday May 9th and runs through Saturday May 11th at 12:00pm


The birthday celebration is Saturday May 11th, 5:30 - 10:00pm.


Participants may sign up for the Benefit, the birthday party, or both on this ticketing site.
Faculty Meeting -- See tickets for prices and lunch selections

Thursday May 9th -- 9am - 12:00pm; 12:00pm lunch available, program with students begins at 1:30pm. Lunch is included with fees for students on Thursday and Friday, faculty may purchase lunch.

Benefit Event Schedule -- See tickets for price and lunch selections

Thursday May 9th -- 12:00pm lunch available; program begins at 1:30pm – 5pm, 7:30 - 9:00pm

Friday May 10th -- 9am – 5pm -- lunch available at 12:00pm

Saturday May 11th -- 9am – 12pm -- no lunch provided.

Active faculty do not pay for attending the Benefit. However, please sign up so that we know who will be attending.

Birthday Celebration --See tickets for price and meal selection

Saturday May 11th -- 5:30pm – 10:00pm -- includes meal and celebration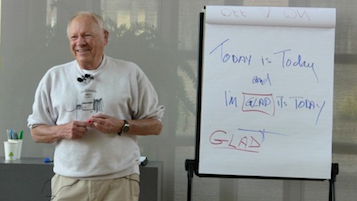 Dinner options
Dinner includes vegetable tarts, vegetable plate crudités, mixed green salad, hot mixed vegetables. Red and white wine at each table. Cash bar available.
Pesto Salmon

Stuffed Chicken Breast

Stir Fried Quinoa – gluten, dairy and soy free


Use the green ticket button above to register for for any and/or all events.


---

Location for all events:
Miramonte Indian Wells Resort & Spa
45000 Indian Wells Lane Indian Wells, CA 92210
800-237-2926
There are a limited number of rooms remaining at a special rate at Miramonte Resort. Click here to reserve accommodations. Other accommodations are available locally and can be arranged for by attendees according to their own needs. Individuals are responsible for their own transportation arrangements.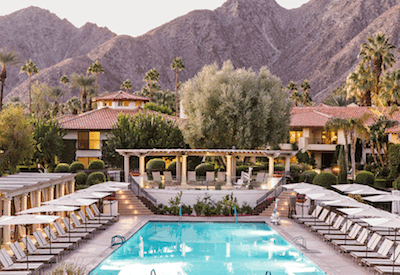 ---
Event Refund policy: Cancellations received in writing by Monday April 22nd, 2019 will receive a refund minus a $75 administrative fee. After April 22nd no refunds are available.
Photo Collage Credits: Mixed media collage by Amanda King. Photo by Giovanni Pescetto.

Sponsored by Zero Balancing Health Association • 8640 Guilford Rd., Ste. 224, Columbia, MD 21046 • 410-381-8956 • fax: 410-381-9634 • zbha@zerobalancing.com • www.zerobalancing.com

---


FAQs
What are my transportation/parking options for getting to and from the event?
Transportation arrangements are up to individual guests. Parking fees at Miramonte are to be waived for event attendees.
How can I contact the organizer with any questions?
You can contact the Zero Balancing Health Association at zbha@zerobalancing.com or 410.381.8956
Office hours are Monday & Tuesday 9am-5pm EST; Wednesday & Thursday 9am-4pm EST.