FACTS Los Angeles: Climate Ready Cities - Taking actions to mitigate climate change and adapt in urban areas

Friday, November 14, 2014 from 10:00 AM to 2:30 PM (PST)
Event Details
FACTS (French Ameri-Can Climate TalkS)

Building up to the United Nations Climate Change Conference to be hosted by France in December 2015 (COP 21-Paris Climate 2015), the Embassies of France in both Canada and the United States are organizing FACTS (French Ameri-Can Climate TalkS), a public conference series across seven cities in the US and in Canada involving renowened scientists, civil society representatives, NGOs, political figures, journalists and entrepreneurs.
Key speakers from both the US and France will be discussing the role of urban centers in regard to climate change policies: from the changing risks they have to face to the new opportunities they can benefit from.

Climate Ready Cities
Taking actions to mitigate climate change and adapt in urban areas
In partnership with the UCLA Institute of the Environment and Sustainability and the Los Angeles Regional Collaborative (LARC) for Climate Action and Sustainability, the Embassy of France in the United States and the Consulate General of France in Los Angeles will organize a conference to discuss the challenges climate change represents for cities around the world.
With more than half of humanity living in cities, urban centers are key actors for climate change. Climate change represents a major threat for many cities that will have to face a range of impacts from the consequences of the changing climate (sea level rise, increased frequency of extreme weather events, heat waves, etc.). However, the threats brought by climate change can also represent an opportunity and many cities are already taking action to become climate resilient by both decreasing their emissions and by preparing to mitigate the future impacts of climate change.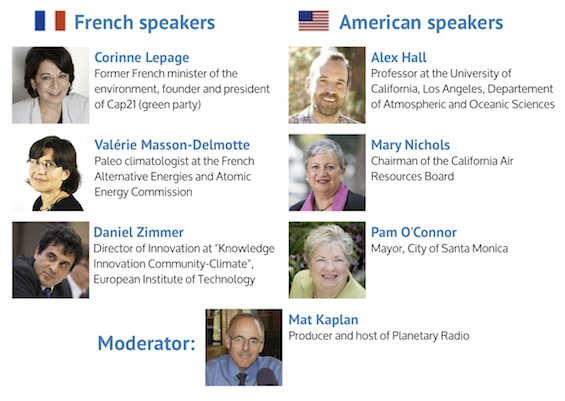 More information at: http://facts.france-science.org/program/#losangeles
Sponsored by:
When & Where

UCLA - Carnesale Commons - Palisades Room
751 Charles E. Young Drive W
Los Angeles, CA 90095


Friday, November 14, 2014 from 10:00 AM to 2:30 PM (PST)
Add to my calendar
Organizer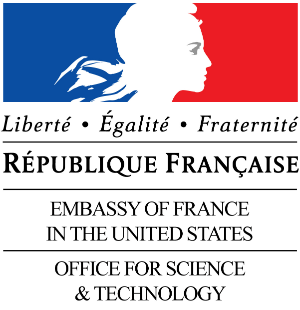 Office for Science & Technology of the French Embassy

The Office for Science and Technology (OST), a team of 24 staff members including professors, senior researchers and engineers located in the Embassy (Washington, DC) and 6 consular offices (Atlanta - Boston - Chicago - Houston - Los Angeles - San Francisco) is dedicated to bilateral FR-US collaborations in Science and Technology.
The OST's main priorities are to monitor and report advances in Science and Technology in the US through newsletters and diplomatic channels, promote bilateral partnerships in science, technology and innovation, foster exchanges and increase mobility of researchers, doctoral students and entrepreneurs, serve as a liaison between French and American academic and scientific organizations as well as between the two countries' central governments and the European Delegation, increase the visibility of France's foremost laboratories, universities and start-ups, support young innovative companies and the internationalization of competitiveness clusters.
Close collaboration between the OST and other diplomatic divisions, such as the Economic Department, the Cultural Services of the Embassy of France as well as French Research Organizations (CNRS, Inserm, CNES, CEA), allows the OST to efficiently handle the many economic and social implications of current science and technology issues.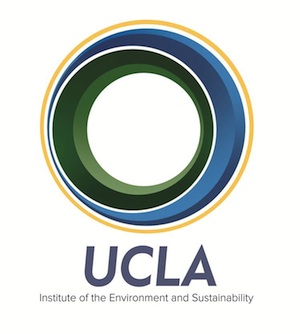 UCLA Institute of the Environment and Sustainability
The UCLA Institute of the Environment (IoE) was created in 1997 as a campus-wide Center for Interdisciplinary Instruction coupled with a research center. This umbrella organization was formed to (1) develop world-class interdisciplinary academic programs spanning the full breadth of environmental issues, (2) support existing environment-related research activities at UCLA and stimulate interdisciplinary collaborative research programs, and (3) strengthen UCLA's public outreach to policy makers, public agencies and private businesses and organizations through collaborative environmental problem-solving.
IoE was housed initially in Hershey Hall and, thanks to a generous gift from Morton La Kretz, in 2005 moved into its current home in La Kretz Hall–the first LEED–certified green building on campus.
In 2010, the IoE formally changed its name to the Institute of the Environment and Sustainability (IoES) to reflect the rapidly increasing importance of sustainability science in the academic, policy and commerce spheres. Sustainability, which integrates environmental, economic and social considerations, represents a positive, more collaborative and integrated approach to problem solving than a traditional natural resources view of the environment.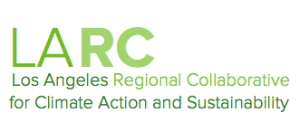 Los Angeles Regional Collaborative for Climate Action and Sustainability
The Los Angeles Regional Collaborative for Climate Action and Sustainability is a network designed to encourage greater coordination and cooperation at the local and regional levels by bringing together leadership from government, the business community, academia, labor, environmental and community groups. The purpose of this collaboration is to share information, foster partnerships, and develop system-wide strategies to address climate change and promote a green economy through sustainable communities.