Description
Coffee & Coin is a monthly series brought to you by Factora-- where women talk wealth.
Each month we bring you:
Strong coffee

Honest money conversations

A community of women getting motivated about their $

And a lively interview of a local Austin woman willing to share her financial story - the successes & the setbacks!
Now we're excited to be partnering up with Capital One to bring you

bigger, better Coffee & Coin events!

As proponents of the #wealthywomen's mission we're on, they'll be opening up their beautiful downtown Capital One Cafe space and providing:
A coffee bar complete with everything from lattes to matchas
Mimosas & catered breakfast bites
A chance to win a spa day at Milk & Honey!


About the Interviewee:

Monica, co-founder and CEO of atxGALS, is a natural-born artist who has had a love for creating art since she can remember. Growing up in Mexico, she absorbed the richness of a colorful culture that is reflected in her work today. Monica's focus in marketing and event planning throughout her professional career made her fall into the creation of atxGALS with Whitney Turetzky. Her passion for continuing to support the cause after their very first show brought her to the lead role of CEO and has been actively working on the group's growth and success since their official launch in 2017.
About the Interviewer: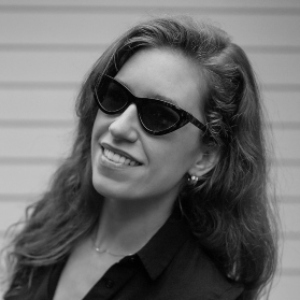 Allegra Moet Brantly is the founder of Factora, the female financial movement empowering women to learn about wealth-building and accelerate their financial lives. Her life mission is the same as her company's: to lead 1 million women to $1 million in net-worth through community, education and accountability. Allegra also founded the ATX chapter of Ladies Get Paid and is their Texas-based salary negotiation coach.
About us:

Factora educates and empowers women to build real wealth. Our mission is simple: 1 million women to $1 million net-worth. We know too many intelligent, resourceful, and powerful women…that don't feel confident with their finances. That's where we come in. We teach personal finance & wealth building fundamentals to groups of women in intimate online Circles. Learn more or join the waitlist for when new Circles open later this summer.
About our Partner:

Capital One is redesigning the banking experience, by offering simple, straightforward and seamless ways for you to bank from almost anywhere, so banking fits into your life, not the other way around. Visit www.capitalone.com and follow them on social @CapitalOneCafe to learn more.
---
PARKING INFORMATION
We highly encourage using ride sharing or public transportation to arrive at our event but if you need to park your car, here are the best and closest options:
Garage Parking:
Littlefield Garage - 508 Brazos St
Chase Tower Garage – 220 W 5th St
501 Brazos Street Garage - 501 Brazos St
There are also a number of metered parking spots in downtown area for $1/hour during the time of the event.