Description
Facing Race: Changing the Narrative
The Saint Paul & Minnesota Community Foundations invite you to celebrate the 11th annual Facing Race Awards, honoring the individuals and organizations courageously working to eliminate racism and its effects in Minnesota..
This year, two awardees will be recognized for their commitment to racial equity and will receive a $15,000 cash award to benefit a nonprofit organization of their choosing.

The event program will also include a keynote from nationally-renowned speaker Rashad Robinson of Colors Of Change.
Schedule
5:00pm - 6:30pm | Registration and networking - appetizers will be provided and a cash bar will be available.
6:30pm - 8:00pm | Event Program
Event Highlights
Award Winners: To be announced!
Keynote Speaker: Rashad Robinson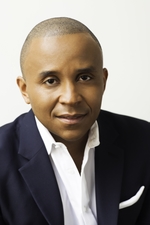 Rashad Robinson is the Executive Director of Color Of Change, the nation's largest online racial justice organization. As a force driven by over one million members, Color Of Change moves decision makers in corporations and government to create a more human and less hostile world for Black people, and all people. Rashad has developed winning strategies to change the rules of many fields affecting Black people's lives: employment and the economy, voting and politics, news and entertainment, criminal justice. He has appeared in hundreds of media outlets including ABC, CNN, MSNBC, BET, NPR, The New York Times and Huffington Post. He was a 2015 EBONY Magazine "Power 100" honoree, and on "The Root 100" for the last six years. Fast Company named Color Of Change the 6th Most Innovative Company in the world (2015), and the Stanford Social Innovation Review profiled its strategies for "pursuing the fight for racial justice at Internet speed" in both online and
offline venues.
Parking and Transportation
The Ordway is located at 345 Washington Street in downtown Saint Paul directly across from Rice Park.
There are numerous parking ramps within easy walking distance. The closest ramps are RiverCentre, Science Museum, Lawson Commons, Kellogg Street Ramp, Landmark Towers, and Travelers Insurance.
There is no direct skyway connection to the Ordway, but if you are coming through the RiverCentre you can get very close to the front door. You can view a skyway map here.

The Ordway is also located along several bus lines and the Green Line train. Visit https://www.metrotransit.org/ to plan your trip!