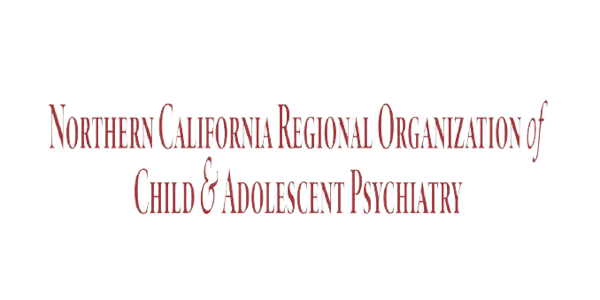 Facing Local, National, and Global Challenges as Child Psychiatrists
COMPLIMENTARY CARE PACKS still available if you register by Jan. 20th. For registration after Jan. 5th, packages will arrive early February.
Refund Policy
Contact the organizer to request a refund.
Eventbrite's fee is nonrefundable.
About this event
8.25 CME Credits have been approved for this live event!
(see details below)
ADDITIONAL DETAILS AVAILABLE ON OUR WEBSITE!
Friday, January 21st
5:15-5:30 PM Welcome to the Weekend
5:30-6:30 PM Virtual Reception/Happy Hour Break-out Rooms
Saturday, January 22nd
9:00-9:15 AM Welcome and Introduction to the Conference
Sara Heron, MD, Adult, Child, and Adolescent Psychiatrist, Psychology Training Program Director, and Assistant Director of Diversity, Equity and Inclusion at Bay Area Clinical Associates
9:15-10:25 AM Gun Violence Among Youth
9:15-10:00 Trauma-Informed Interventions for Youth Gun Violence
Eva C. Ihle, MD, PhD, Health Sciences Clinical Professor, Departments of Psychiatry/Behavioral Sciences and Pediatrics, University of California, San Francisco with Case Presentation by Isaac Johnson, MD, UCSF PGY-2 Psychiatry Resident
10:00-10:15 Q&A
10:15-10:25 Break
10:25-12:15 PM "Treating" Racism: Contending with Pathology that isn't in the DSM
10:25-10:45 Case Presentation
Kevin Luo, MD, Stanford PGY-5 Child and Adolescent Psychiatry Fellow
10:45-11:10 Impacts of Racism on Children's Mental Health, Development, and Identity
Janet Baek, MD, Stanford PGY-4 Child and Adolescent Psychiatry Fellow and Dr. Latoya Frolov, MD, MPH, Assistant Professor of Psychiatry at UT Southwestern Medical Center and Adjunct Assistant Clinical Professor of Psychiatry at Weill Cornell Medical College
11:10-11:15 Break
11:15-12:15 Panel Discussion facilitated by Drs. Baek and Frolov
Mia Bonta, JD, California State Assemblymember, District 18
Megan Hogan, JD, Parent and Board of Trustees Chair at Stephen Gaynor School
Wanjiku Njoroge, MD, Assistant Professor, Department of Psychiatry, Perelman School of Medicine at the University of Pennsylvania; Associate Chair of Diversity, Equity, and Inclusion (DEI), Program Director - Child and Adolescent Psychiatry Fellowship, and Medical Director - Young Child Clinic, Department of Child and Adolescent Psychiatry and Behavioral Sciences, Children's Hospital of Philadelphia (CHOP); Department of Child and Adolescent Psychiatry and Behavioral Sciences Faculty, PolicyLab CHOP
Payton Richardson, MPP Education Policy, Data Officer at Eastside Pathways and Education Research Advisor at RightOn Education
12:15-1:00 PM Lunch Break
1:00-2:45 PM Mental Health of Child and Adolescent Refugees and Their Families
1:00-1:20 Wounded I Am More Awake: A psychiatrist transforms his personal trauma as a Bosnian refugee into caring for others
Esad Boskailo, MD, Valleywise Health; Associate Professor of Psychiatry, University of Arizona, Phoenix Medical School; Associate Program Director, Psychiatry Training Program, Creighton University Arizona Health Education Alliance
1:20-2:00 Afghanistan, The Trauma Continues: Perspectives
Ismatt Reza Niazi, MD, Adelpha Psychiatric Group
2:00-2:10 Break
2:10-2:30 Clinical Correlates and Advocacy
Suzan Song, MD, MPH, PhD, Associate Professor and Division Director of Child/Adolescent and Family Psychiatry at George Washington University Medical Center and Consultant at MHPSS Collaborative/Save the Children, U.S. State Dept, United Nations
2:30-2:45 Q&A
2:45-4:15 PM The Next Generation's Battle for Existence: What Our Generation Can Do
2:45-3:25 Climate Anxiety: A crash course on our new role as ecologist-activist-therapists
Sara Weekly, MD, Adult, Child, and Adolescent Psychiatrist and Medical Co-Director, Austin Clinic at Bay Area Clinical Associates
3:25-3:30 Break
3:30-4:00 Case Presentation: How our training empowers us to help kids and families address climate change
Madeleine Lansky, MD, Adult, Child and Adolescent Psychiatrist and Psychoanalyst, Private Practice, San Francisco; Assistant Clinical Professor of Psychiatry at UCSF; Consultant at Primary Care Psychiatry Consultation Program of Alameda County Behavioral Health Care Services
4:00-4:15 Q&A
4:15-4:30 PM Closing Remarks
Uri Cohen, MD, Child and Adolescent Psychiatrist, NCROCAP President
Sunday, January 23rd
9:45-10:00 AM Awards
10:00-11:00 AM The Art of Discovering, Healing, and Being Yourself: In conversation with poet and artist Nivedita Lakhera, MD and musician and filmmaker Greg Osei
11:00-12:00 PM Membership Meeting