Description
An event you won't want to miss! Join us for this "Night Out for a Cause!"
Hear from our amazing featured guests:
Madame Athena Chang - Health and Wellness Expert and Postpartum Doula, Madame Athena Chang, specializes in educating and inspiring individuals in creating healthy, long-term lifestyle changes. For Madame, healthy living is not just a career, it is a way a life. In 1998, Madame founded her health business, Madame Chang Inc, and later For Life Inc, the non-profit arm. In 2006, Madame Chang migrated to the island of St. Lucia where she consulted with the United Nation's health agency, the Pan American Health Organization, on the Health Promoting Schools Project, an initiative that aimed to transform schools into healthier environments. Madame Chang has since migrated to Los Angeles, California where she created and beauty line, where her focus was to increase awareness in people of color of the many toxic chemicals that are in our skin care and household products.
Summer Rayne Oakes - Summer Rayne Oakes was reclaiming mine sites, researching sewage sludge, and restoring forestlands when she was struck with the idea that style—and how we live our life—would be a far more effective means to connect people to the natural world. This journey has led her to over a decade of experience infusing sustainable-thinking and practices into the heart of the fashion, beauty and food industries. Over the past seven years, she has co-founded Source4Style (now called Le Souk), an award-winning, venture-backed marketplace that connects thousands of designers to sustainable material suppliers around the world; authored the best-selling book Style, Naturally; served as a correspondent on Discovery Networks; and designed environmentally-preferable lines with Payless, Portico and Modo eyewear.
Thanks to our Presenting Sponsor:

---
Gold Sponsor: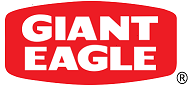 ---
Silver Sponsor:
---
Bronze Sponsors:
Coghill Investment Strategies, LLC
Milton Fine Revocable Trust