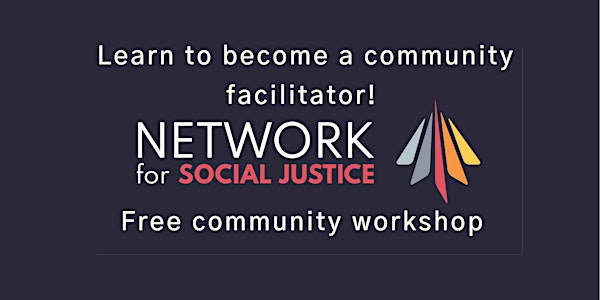 Facilitation Workshop – Becoming a Dialogue Leader in your Community
The purpose of this two-session workshop is to empower community members to facilitate dialogues around difficult topics.
About this event
This workshop will develop the capacity of individuals to lead community conversations in a variety of settings, from workplaces, to classrooms and community centers. It is designed as a virtual hands-on practicum, where experiential learning techniques will be employed in order to train participants on different aspects of group facilitation.
Content will be presented in a reflexive and flexible format, accessible to participants from a range of backgrounds and vantage points. During the workshop, participants will be encouraged to explore their own perceptions, biases and world views around pressing social issues, while examining dynamics of power and diversity in a safe environment. The content of the workshop will focus on the following key facilitation skills:
-Active listening in pairs and groups,
-Leading group brainstorms and reaching consensus-based decisions, and
-Managing challenging personalities during dialogues
The workshop will be led by the Network's Executive Director, Liora Norwich, in partnership with a trained Network volunteer.
NOTE: This workshop will be held in two sessions (12/1 and 12/8 from 7-9PM) and attendance at both is recommended.