Description
Facilitation: It's a magic skill to make every meeting better, whether you're a manager, a scientist, a CEO, a researcher or anything in between.
Facilitation is hard skill to practice - when you need it, the stakes are already high. How does a facilitator get better? Intentional practice in a safe space.
The Facilitation Lab format was designed to help you workshop your workshopping skills in a safe environment of peers.
Bring a Facilitation activity to share or participate and give feedback to others. You can find activities to try at places like Stokedeck.io, TastyCupcakes or GameStorming.

We'll also share some fundamental concepts of facilitation and designing conversations.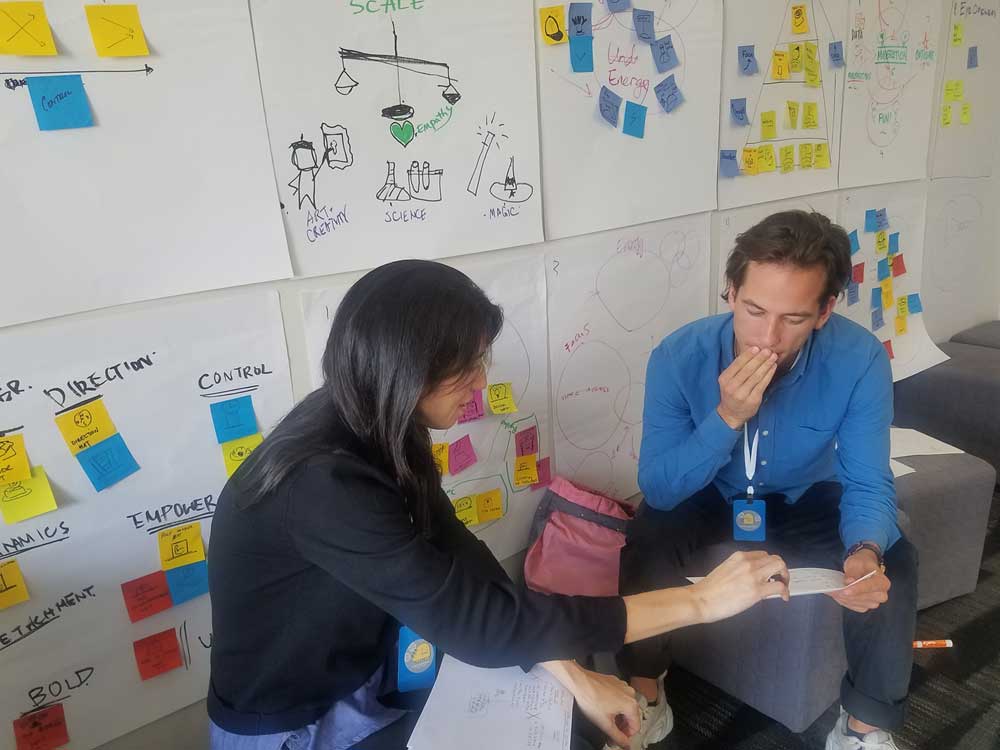 "Such a fantastic workshop! I learned so much and really walked away with a new mindset"
Kai Haley, Lead of Design Relations and Sprint Master Academy Google
"I have never been formerly trained as a facilitator but have been doing it and training enterprise clients and consultants for over 2 decades! It was a fun and engaging workshop, and even through there were a lot of frameworks shared and practiced, the group did not feel over run with academia. Daniel created a perfect day of learning, sharing, guiding, practice. Would highly recommend to facilitators or client teams who need a refresh!"
Diana Ying Liu, Business Experience Designer and Founder of The Six

Your host
Daniel Stillman is an independent design facilitator. He's taught advanced facilitation to organizations from Google to Visa and has run sprints of all shapes and sizes for both non-profits and Fortune 500 companies alike.
He hosts the Conversation Factory podcast and is working on his second book, Good Talk: How to Design Conversations That Matter, out in mid-2020
What you need to bring
Just yourself and an activity to share.