Facilitating trusting relationships to help immigrant older adults access dementia care

Thursday, 21 March 2019 from 12:00 PM to 1:00 PM (EDT)
Event Details
Note: This webinar takes place at 12:00 pm EDT.  To check what time it takes place in your time zone, click here.
Presenter: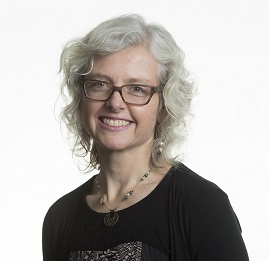 Sharon Koehn, Ph.D., University Research Associate & Term Lecturer, Department of Gerontology, Simon Fraser University
Sharon Koehn, PhD, is a University Research Associate in the Department of Gerontology at Simon Fraser University. Trained as a medical anthropologist, Dr. Koehn has been conducting interdisciplinary community-based research with immigrant older adults since 1990. Dr. Koehn is currently funded by the Alzheimer Society of Canada to conduct research on the experiences of dementia by Punjabi and Korean older adults, and to understand how immigrant-serving agencies can partner with ASBC and the regional health authority to increase access to dementia information and supports. In another SSHRC-funded study she has focused on the lived experiences of immigrant older adults as captured by photovoice and life story methods and exhibited in community centres across the Lower Mainland of BC. She is now using the exhibit as a springboard for themed discussions with policy makers and practitioners to promote changes that can create more accessible and welcoming communities for immigrant older adults. Other current and completed projects have researched health care access, chronic disease self-management support, quality of life in Assisted Living, and mental health promotion. Dr. Koehn regularly partners with immigrant serving agencies, municipalities, and health and government authorities to conduct research in alignment with integrated knowledge translation principles.
Summary 
The Building Trust project aimed to understand the process of gaining access to dementia-related information, diagnosis, care and psychosocial supports by Punjabi- and Korean-speaking older adults with Alzheimer's Disease and related dementias and their informal caregivers living in the Fraser Health region of British Columbia, Canada.
To understand interactions between care recipients and care providers, we conducted semi-structured interviews with 20 staff members (11 dementia service staff from ASBC and the health authority, and 9 immigrant-serving staff working with Punjabi or Korean communities), and with 15 dyads of persons with dementia (PWD) and their informal care partners (10 Punjabi; 5 Korean), as well as 6 focus groups, one each with older men, older women, and working age men and women in each of the Punjabi and Korean communities.
The regional health authority and Alzheimer Society chapter in British Columbia have valuable resources on dementia and other health and social supports, but they do not know how to adapt their policy and practice tools to address the complex problems of access for immigrant older adults and their families. Staff in immigrant-serving agencies typically understand the multiple barriers and facilitators to access for these populations and are better positioned to gain the trust of immigrant older adults.
In the second phase of our study we sought to promote partnerships between such the dementia care and immigrant service sectors to produce initiatives that addressed concerns identified in the research for each of the Punjabi and Korean-speaking populations. This process built trust and understanding between participating partners as well as tangible products that can be sustained over time and shared with other agencies.
This integrated KTE webinar event is brought to you by brainXchange in partnership with the Alzheimer Society of Canada and the Canadian Consortium on Neurodegeneration in Aging (CCNA).

We ask that you only register for this event if you are certain you can attend, we also encourage participants joining from the same location or organization to share a computer, as we have limited space. Thank you. 
This event takes place at 12:00 pm EDT.  To check your time zone, please click here.
Question? Email: Jillian McConnell jillian@brainxchange.ca
Please note:   
By registering for / participating in this event, you will be added to the brainXchange newsletter list, where you will be emailed bi-monthly newsletters and information on upcoming events. You may unsubscribe at any time.
This event will be recorded. By choosing to participate in the event, you consent to the recording. Recordings will be made available on the brainXchange website and on Vimeo.

Have questions about Facilitating trusting relationships to help immigrant older adults access dementia care?
Contact brainXchange