Facilitating Futures: Southern Salon Series 2018 #1: Future of Song
Description
We are pleased to present another Salon Series! The first one for the year is on the Future of Song.
As humans we took our first instruction on song from the birds and over the ages we have created, invented and re-invented how sound is in our lives. All song is collaboration - between sound and silence - between instrument and musican - notes on a page and what we hear.
Our amazing panel to discuss the Future of Song are going to help us in this conversation.
Charlotte Robinson's approach to the voice is guided by the belief that singing is a birthright. As a teacher and facilitator with over twenty years' experience, Charlotte has worked extensively with individuals, professional organisations, and community groups, with the aim of encouraging the act of singing back into the fabric of everyday life. Charlotte has run corporate workshops and community programs for a diverse range of clients, including the Young Presidents Organisation, Northern Metropolitan Community Health Service, Dale Street Women's Health Service, Vitalstatistix Theatre Company, Urban Myth Theatre of Youth, Carclew Youth Arts Centre, and Carers' Support and Respite Centre. She has collaborated extensively with community leaders to run singing workshops in rural and remote schools, for young women at risk, young Aboriginal and African women, and Afghani, Iraqi, and Iranian women and children in the Woomera Detention Centre. In addition to music consultancy, Charlotte's professional singing engagements include producer/performer at numerous Adelaide Fringe events, the Adelaide Cabaret Festival, Canberra National Folk Festival, a performance residency with Adelaide's iconic Wheatsheaf Hotel, and several contemporary choirs, both as a performer and Musical Director.
Jessica Wishart is a young Bidjara woman who writes and performs songs inspired by her love of music, family and culture. She is a storyteller whose songs take elements of country, folk and soul music and weave them into deeply personal tales which capture and express her unique experience.
In 2017, she recorded and released her debut EP, working with acclaimed songwriter and performer John Baker, recorded by The Yearlings' Chris Parkinson and featuring additional vocals by Nancy Bates. Also in 2017, she has performed at Tandanya's Survival Day concert, at the Adelaide Fringe Festival, and at Spirit Festival, and is one of two artists in Nexus Arts' Creative Pathways development program for Aboriginal contemporary musicians.
Jessica's music speaks from deeply held personal beliefs, drawing upon her experiences as an Aboriginal woman, daughter and mother to explore her culture and its place in community. Check out one of her recent clips.

Did you know Female Australian superb fairy wrens were found to repeat one vocalization over and over again while incubating their eggs? When broods hatched, the baby birds made the identical chirp to their mothers—a vocalization that served as their regular "feed me!" call. Professor Sonia Kleindorfer is revolutionising what we know about our understanding about birdsong. A panelist during the 2018 Womadelaide Planet Talks, Sonia inspired and challenged conventional thinking about birds and song. From our earliest understandings of where voice and song originate you too will be entralled by Flinders Research Center for Human Behaviour's Scientific Director. As head of the Animal Behaviour and Evolution Lab Sonia brings her intellect and grace to leadership and research.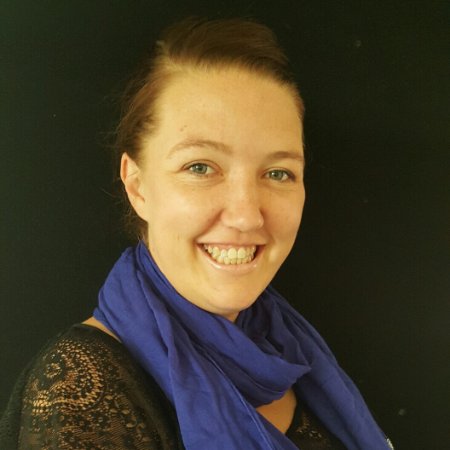 Your facilitator is City of Onkapringa's Citizen of the Year Lauren Jew. Lauren is a skilled communicator, educator, collaborator, team-builder, networker and influencer – public and media presenter at a diverse range of events and topics related to children and young people. She is the Community Development Coordinator at Aldinga Beach Children's Centre employed by the Department for Education and Child Development (DECD). A Fellow of the Governor's Leadership Program and a recipient of a scholarship from Department for Education and Child Development, Lauren engages everyday citizens of all ages about what it means to create their preferred futures and this will be her first time facilitating a MDC Salon. Lauren will ask challenging questions, inviting the panel to dig deep, find synergies and build a conversation you can keep having once the salon is over.
Facilitating Futures is delighted to present this series and Moira Deslandes will welcome you to the Salon. Moira has worked in direct services as a social worker supporting families at risk, through to being a Chief of Staff for a government minister – from the kitchen table to the cabinet table. Moira works locally, nationally and internationally facilitating the kind of futures individuals, leadership teams, communities and organisations are seeking.