Faces of the New Food Movement: Tales of Food Rebels and Farming Pioneers

Monday, March 14, 2011 from 6:30 PM to 8:30 PM (PDT)
Event Details
Sponsored by the Center for Urban Education about Sustainable Agriculture (CUESA)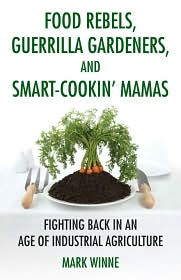 Without a doubt, America is squarely in the age of industrial food. On the bright side, there's an upsurge of new farmers, activists, and others taking back the food system with inspiring ideas. Sit back and recharge with tales from author Mark Winne, whose new book Food Rebels, Guerrilla Gardeners, and Smart Cookin' Mamas: Fighting Back in an Age of Industrial Agriculture is full of colorful "local doers," including urban gardening heroes in Cleveland, mom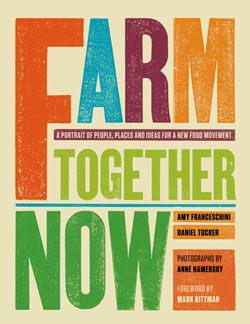 s in Texas, and feisty farmers in New England. The audience will also enjoy a stunning slide show of farmer portraits by Anne Hamersky, the photographer behind the new book Farm Together Now: A Portrait of People, Places and Ideas for a New Food Movement. Along with authors Amy Franceschini and Daniel Tucker, Hamersky traveled the country last year capturing the lives of extraordinary people creating a more sustainable, cleaner and safer food system.
The discussion will begin at 6:30 and go until approximately 8:00 pm; a reception with farmers' market refreshments will follow. During the reception, the authors will be available to sign books, for sale by Book Passage.
CUESA, the Center for Urban Education about Sustainable Agriculture, is a nonprofit organization whose mission is to cultivate a sustainable food system through the operation of the Ferry Plaza Farmers Market and its educational programs. CUESA envisions a food system that is environmentally sound, humane, economically viable, and socially just. CUESA's educational programs include cooking demonstrations, farmers market festivals, farm tours, do-it-yourself kitchen skill-building classes, interactive discovery stations, a weekly electronic newsletter, and a new youth entrepreneurship program in San Francisco public schools called Schoolyard to Market, which challenges students to grow food in school gardens and sell it at the Ferry Plaza Farmers Market.
From 1979 to 2003, Mark Winne was the Executive Director of the Hartford Food System, a non-profit agency in the Hartford, Connecticut area. His work with the organization included the development of commercial food businesses, Connecticut's Farmers' Market Nutrition Program, farmers' markets, a community supported agriculture farm, a food bank, food and nutrition education programs, and a neighborhood supermarket. He is a co-founder of the Connecticut Food Policy Council, End Hunger Connecticut!, and the national Community Food Security Coalition. He is currently a Visiting Scholar at John Hopkins University School of Public Health. Mark blogs at www.markwinne.com and is a regular contributor to Civil Eats. In addition to Food Rebels, he is the author of Closing the Food Gap: Resetting the Table in the Land of Plenty. Mark now lives in Santa Fe, New Mexico, where he serves on the Santa Fe Food Policy Council and the Southwest Grass-fed Livestock Alliance.
Anne Hamersky is a photographer who has focused on stories about agriculture for more than ten years. Her portrait, documentary, and multimedia projects capture the humanity of her subjects with a vibrantly warm and graphically strong signature style. She has published her work in numerous magazines including Time, LIFE, Saveur, Yoga Journal, and Sierra. She has exhibited at Soros Foundation, Civil Rights Institute, Prague's FAMU, and the Oakland Museum. Her other books include Expectations, Foods to Live By, and Inside Catholicism. Anne has lectured at the Academy of Art University, SF Art Institute, and the Nebraska Farmers Union. In 2008, she produced "Sky in the Pie," an outdoor public art project about food and farming, in collaboration with SF Art Commission and Mission Pie Bakery. She lives in San Francisco with her husband and their son, Joey, who rode shotgun during the Farm Together Now cross-country odyssey.  See her work at www.annehamersky.com.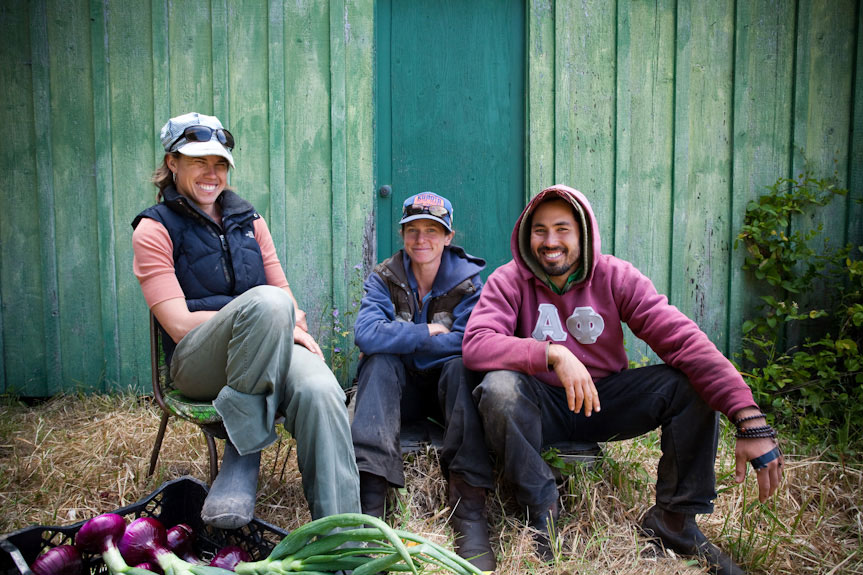 Freewheelin' Farm, Santa Cruz, CA. Photo by Anne Hamersky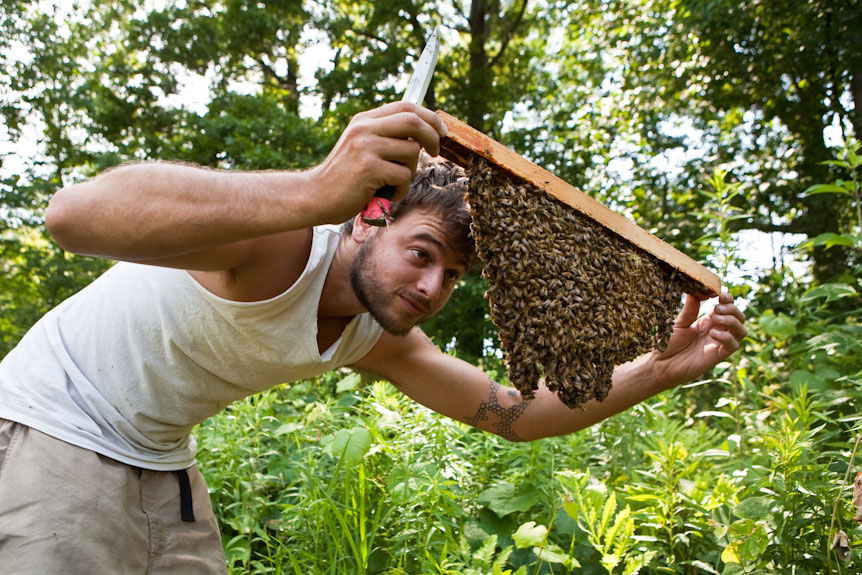 Sam Comfort, Anarcy Apiaries, Red Hook, NY. Photo by Anne Hamersky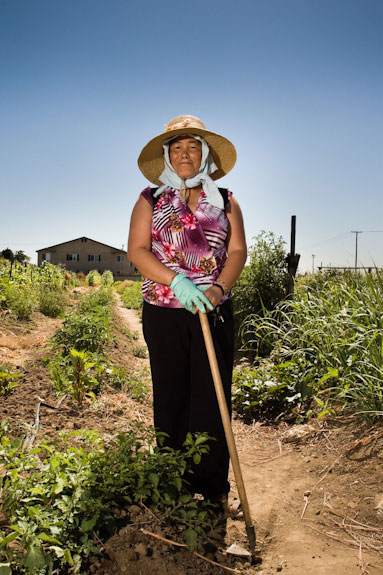 Xai Vang, Fresno, CA. Photo by Anne Hamersky
When & Where

Port Commission Hearing Room
One Ferry Building
The Embarcadero at Market St., second floor
San Francisco, CA 94111


Monday, March 14, 2011 from 6:30 PM to 8:30 PM (PDT)
Add to my calendar
Organizer
CUESA (Center for Urban Education about Sustainable Agriculture) is a 501(c)(3) nonprofit dedicated to growing thriving communities through the power and joy of local food. Founded in 1994, CUESA operates the world-renowned Ferry Plaza Farmers Market and Mission Community Market in San Francisco, and the Jack London Square Farmers Market in Oakland. CUESA is a cutting-edge force in influencing how people grow, produce, and eat food in the Bay Area and beyond. Learn more at cuesa.org.