Faces of DC Photo Competition

Ends Monday, May 25, 2015 at 11:59 PM
Event Details
FotoDC is proud to announce the:
Faces of DC Photo Competition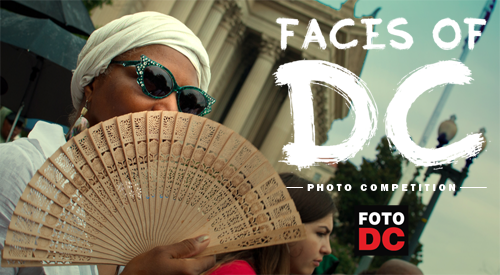 Photo by Chuck Fletcher
Washington, DC is the home of one of the most beautiful, diverse urban populations in the world, a true melting pot of characters and cultures. Just look around you. FotoDC invites you to capture the city in the spirit of the city in faces of people who make it what it is. Each face has a story to tell and each of these stories deserves a GREAT photo. 
Rewards
1st Prize – $400 & A Lomo'Instant Sanremo Camera with 3 Lenses!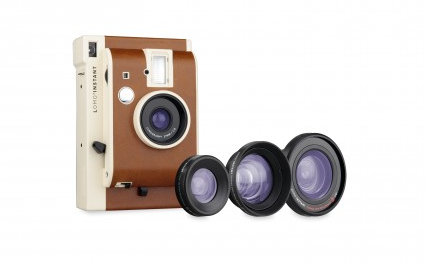 Say hello to the Lomo'Instant Sanremo Camera! The Lomo'Instant is the perfectly sized Instant Camera to take wherever you go! It's the most creative way to shoot fantastic photos which you can share anywhere and with everyone in an instant.
($169.00 Value)
2nd Prize – $250
3rd Prize – $150
PLUS
Exposure During FotoWeekDC
Online Galleries on FotoDC.org
AND
All winners will be featured in a month-long gallery at the W Washington DC.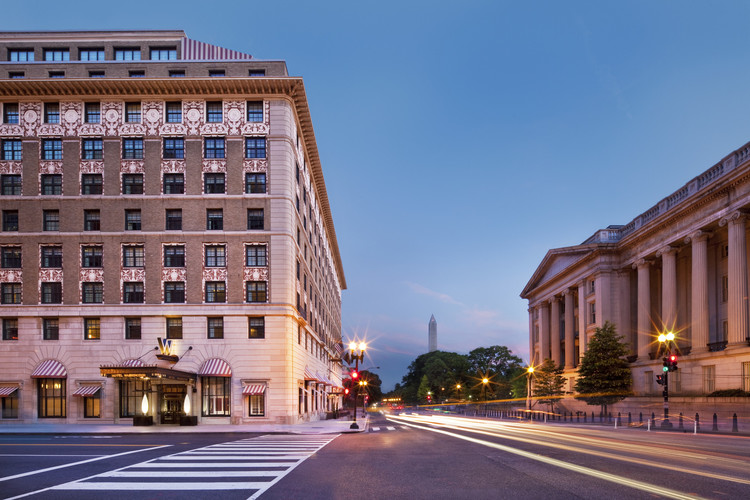 Contest Judge – Melissa Golden
President of WPOW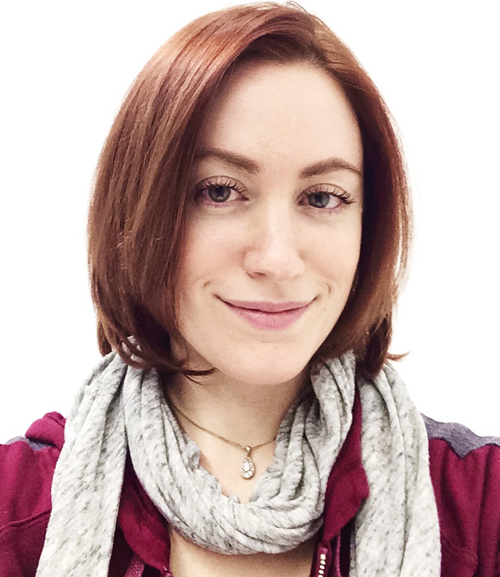 DC-based editorial photographer Melissa Golden shoots the things you're not supposed to talk about at the dinner table. Her work is directly influenced by her stints on both American coasts, the Deep South, and the Middle East. After graduating from college with two somewhat unnecessary degrees, she transitioned from newspapers to the wires to the magazine work she does today. Melissa's photography has been recognized by American Photography, the White House News Photographer's Association, and the Eddie Adams Workshop and has been shown at exhibitions in DC, LA, Stockholm and Cape Town. Her clients include the Wall Street Journal, Parade, Fast Company, Fortune, Politico Magazine, and Rolling Stone among others.
 Pricing
Open Now through May 22nd at Midnight
1-4 images

$10 per image

5+ images

$8 per single image

 
Details
Instructions on how to submit images will be sent with the order confirmation.
Images created via any form of photography will be accepted for consideration (film, digital, mobile phone, and alternatives processes), but must be submitted electronically.
FotoWeek DC, a 501(c) 3 non-profit organization, is committed to raising awareness of the power of photography everywhere, in all its forms.
The winners will be announced in the first week of June 2015. The winning images, favorites, and honorable mentions from each of the categories will be shown online and exhibited during the dedicated W Hotel DC Faces & DC Places exhibit and during FotoWeek 2015 at the Former Spanish Ambassador's Residence.
Enter Our Additional Contest:
http://placesofdc.eventbrite.com
Organizer
FotoWeekDC
The annual FotoWeekDC festival presents dynamic and provocative exhibitions, programs and events. Through local and international collaborations, FotoWeekDC brings world-class photography to DC and provides exposure for photographers working worldwide.