Actions and Detail Panel
FACES 2017 Encephalitis Conference
Fri, Apr 28, 2017, 7:00 PM – Sun, Apr 30, 2017, 2:30 PM CDT
Description

Encephalitis Global is proud to open registration for their annual FACES Encephalitis Conference.
FACES 2017 Conference Registration:
Each FACES 2017 Conference Registration Fee will include:
your attendance at all FACES 2017 presentations

Friday evening Welcome Reception (light snacks served)

Saturday coffee break, lunch and buffet dinner

Sunday coffee break and lunch

One FACES 2017 T-Shirt - an "E-Shirt" for each attendee who registers on or before 6:00 pm April 13th, 2017. (unfortunately, time will not allow us to have shirts created/shipped for attendees who register after this date.)
Please note the three ticket levels:
$160 early-bird registration (includes E-Shirt) price when paid on or before January 31, 2017
$170 regular registration (includes E-Shirt) price when paid between February 1, 2017 and 6:00pm April 13, 2017
$170 registration price when paid after 6:00pm April 13, 2017. No E-Shirt included.
Registration fee refunds will only be available up to and including April 13th, 2017.
No refund of paid registration fees can be made after that date.
FACES 2017 Conference Program:
Friends And Caregivers, Encephalitis Survivors (F.A.C.E.S.) will enjoy interacting and learning from each other as well as from the following presenters:
Rueben Singleterry was diagnosed with encephalitis in 2014. He was 14 years old and in the 9th grade at James Madison High School in San Antonio, Texas. A large part of Rueben's incentive to recover was his goal to play on the basketball team for James Madison High, saying ""I just want to make the JV basketball team. Once I achieve that goal, I'll go for the next one." Rueben has agreed to share an update on his life and what has inspired him.
Karen Bloch is Associate Professor of Health Policy and Medicine (Infectious Diseases) at Vanderbilt University Medical Center. Her research interests include encephalitis, infections of the central nervous system and arthropod-borne infections. She has been an investigator on several Emerging Infections Program (EIP) studies sponsored by the Centers for Disease Control and Prevention. She has been awarded the William Schaffner Teaching award in infectious diseases in 2003, 2008, and 2011. She has contributed to the Infectious Diseases Society of America guidelines on the management of encephalitis (2008) and co-authored the International Encephalitis Consortium recommendations on the case definition for encephalitis (2013).
Becky Dennis, author of Brain Wreck, is a survivor of encephalitis and patient advocate. As a member of the International Encephalitis Consortium, Becky applies her tenacious drive and compassionate spirit to support encephalitis awareness, research and treatment with a large affiliation of neurologists, professors, infectious disease physicians, psychologists, survivor groups and brain injury associations.
Dr. Patricia Hopps is a licensed psychologist in the state of Utah. When she contracted E in 2000, she was married, working full time, teaching, volunteering weekly in her children's classrooms, and running 6 miles a day. Dr. Hopps describes her presentation, "My talk will focus on the minimum requirements for a healthy relationship ( of any kind). I then review how the various after effects of E make it difficult for the survivor to participate fully in a relationship. This talk will provide common sense tools we all have but may forget to use at times."
Chris Maxwell "When We Feel Alone" Enduring a painful life experience can leave us feeling isolated. Memories and emotions and habits and scars: everything suddenly changes. We feel stuck underwater. When can we be rescued? Will anyone ever understand? How can we learn to live again?
Author and peer navigator Chris Maxwell knows that feeling. From his personal struggle with encephalitis and epilepsy, and his journey toward health, he's learned principles to help those who feel alone. Through this session, Maxwell offers practical advice in self-acceptance, inner-peace, better health, adjusting to change, releasing hurts, and pursuing dreams. His stories, ideas, and mental exercises will help you identify tendencies, defeat fears, and reach your full potential.
Feeling alone isn't the end of your story. Find hope and make friends, even in your struggles.

Further speakers and content to be announced.
FACES 2017 Hotel Venue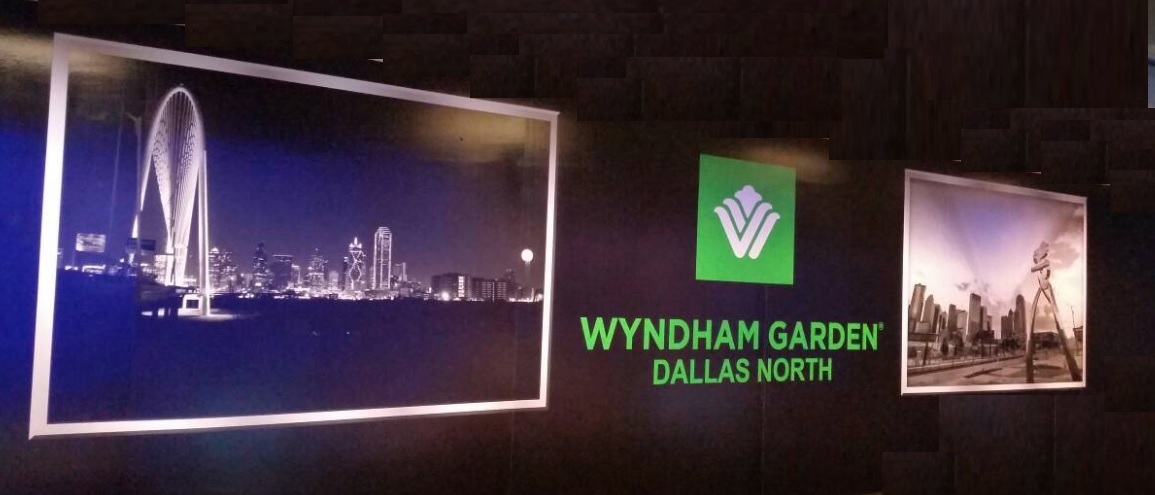 All activities for the FACES 2017 Conference will happen at the Wyndham Garden Dallas North Hotel. We highly recommend you book your hotel room early, as the Wyndam has given us a remarkable room rate of $70 USD per night + 13% taxes. (Breakfast is not included in this price.) A complimentary shuttle is available for transportation within a five mile radius of the hotel as well as complimentary service to and from Dallas Ft.Worth Airport. You must CLICK HERE TO BOOK to receive our discounted room rate.