Sales Have Ended
Ticket sales have ended
See you at FACES!!
Sales Have Ended
Ticket sales have ended
See you at FACES!!
Description

Encephalitis Global is proud to open registration for their annual FACES Encephalitis Conference.
FACES 2017 Conference Registration:
Each FACES 2017 Conference Registration Fee will include:
your attendance at all FACES 2017 presentations

Friday evening Welcome Reception (light snacks served)

Saturday coffee break, lunch and buffet dinner

Sunday coffee break and lunch

One FACES 2017 T-Shirt - an "E-Shirt" for each attendee who registers on or before 6:00 pm April 13th, 2017. (unfortunately, time will not allow us to have shirts created/shipped for attendees who register after this date.)
Please note the three ticket levels:
$160 early-bird registration (includes E-Shirt) price when paid on or before January 31, 2017
$170 regular registration (includes E-Shirt) price when paid between February 1, 2017 and 6:00pm April 13, 2017
$170 registration price when paid after 6:00pm April 13, 2017. No E-Shirt included.
Registration fee refunds will only be available up to and including April 13th, 2017.
No refund of paid registration fees can be made after that date.
FACES 2017 Conference Program:
Friends And Caregivers, Encephalitis Survivors (F.A.C.E.S.) will enjoy interacting and learning from each other as well as from the following presenters:
Katie England, Rachel Parry and Kristina Kelley are outpatient therapists from Baylor Institute for Rehabilitation at the Tom Landry Center who specifically treat individuals with neurological diagnoses. Each has advanced training in brain injury (both traumatic and acquired) and are working toward or have recently been certified as a brain injury specialist. They will be explaining the types (and benefits) of therapy available (physical, occupational, and speech) so the patients can request what's appropriate for them from their doctors.
Dr. Karen Bloch is Associate Professor of Health Policy and Medicine (Infectious Diseases) at Vanderbilt University Medical Center. Her research interests include encephalitis, infections of the central nervous system and arthropod-borne infections. She has been an investigator on several Emerging Infections Program (EIP) studies sponsored by the Centers for Disease Control and Prevention. She has been awarded the William Schaffner Teaching award in infectious diseases in 2003, 2008, and 2011. She has contributed to the Infectious Diseases Society of America guidelines on the management of encephalitis (2008) and co-authored the International Encephalitis Consortium recommendations on the case definition for encephalitis (2013).
Dr. Stephen Chock, Psychologist, studied at Ohio State University under top-ranked professors in Counseling Psychology and brain injury. He is familiar with assessing learning disabilities & other brain injury or illness effects, then helping clients better understand coping mechanisms & strategies. In addition to his work in Ohio State's brain injury unit, he has 17+ years inpatient rehab neuropsychology experience at Baylor Rehab Dallas.
Becky Dennis' presentation is titled, "Recognizing Encephalitis as a Brain Injury." Summary: Do you ever feel that encephalitis is an overlooked illness? That the medical system is somewhat broken when it comes to our illness? Becky Dennis will speak about encephalitis efforts going on "behind the scenes," give us a sneak preview of an upcoming report that's being published, and taking our collective frustration and making it actionable in a positive way.
Chris Maxwell "When We Feel Alone" Enduring a painful life experience can leave us feeling isolated. Memories and emotions and habits and scars: everything suddenly changes. We feel stuck underwater. When can we be rescued? Will anyone ever understand? How can we learn to live again?
Author and peer navigator Chris Maxwell knows that feeling. From his personal struggle with encephalitis and epilepsy, and his journey toward health, he's learned principles to help those who feel alone. Through this session, Maxwell offers practical advice in self-acceptance, inner-peace, better health, adjusting to change, releasing hurts, and pursuing dreams. His stories, ideas, and mental exercises will help you identify tendencies, defeat fears, and reach your full potential.
Feeling alone isn't the end of your story. Find hope and make friends, even in your struggles.
Nicola Nelson was a successful environmental attorney when she was diagnosed with a rare form of Autoimmune Encephalitis (AE) in 2011. Because her form of AE is relapsing/remitting, she suffers ongoing episodes of cognitive, speech, and motor difficulties, as well as severely impaired memory, which made it impossible for her to continue practicing law. Determined not to let AE "win" she and another E-Global member – Susan Foley – founded a nonprofit organization dedicated to sharing information about the extremely rare form of AE that both women were diagnosed with (Hashimoto's Encephalitis, also known as Steroid Responsive Encephalopathy Associated with Thyroiditis). Their organization ("HESA") subsequently published the only book in the world about HE/SREAT in 2012. A new, expanded edition of the organization's book (Understanding Hashimoto's Encephalopathy) was published in March 2017. Her presentation at FACES this year is entitled: "I got sick. I got better. So why am I not back to normal?" It will explore the various causes of Encephalitis, with a special focus on Autoimmune Encephalitis, and the symptoms after "E" that so often turn an E patient's life upside down in the aftermath of the illness, along with tips for coping and compensating.
Rueben Singleterry was diagnosed with encephalitis in 2014. He was 14 years old and in the 9th grade at James Madison High School in San Antonio, Texas. A large part of Rueben's incentive to recover was his goal to play on the basketball team for James Madison High, saying ""I just want to make the JV basketball team. Once I achieve that goal, I'll go for the next one." Rueben has agreed to share an update on his life and what has inspired him.

Dave Washer will be sharing his story during our Friday night welcome.
FACES 2017 Hotel Venue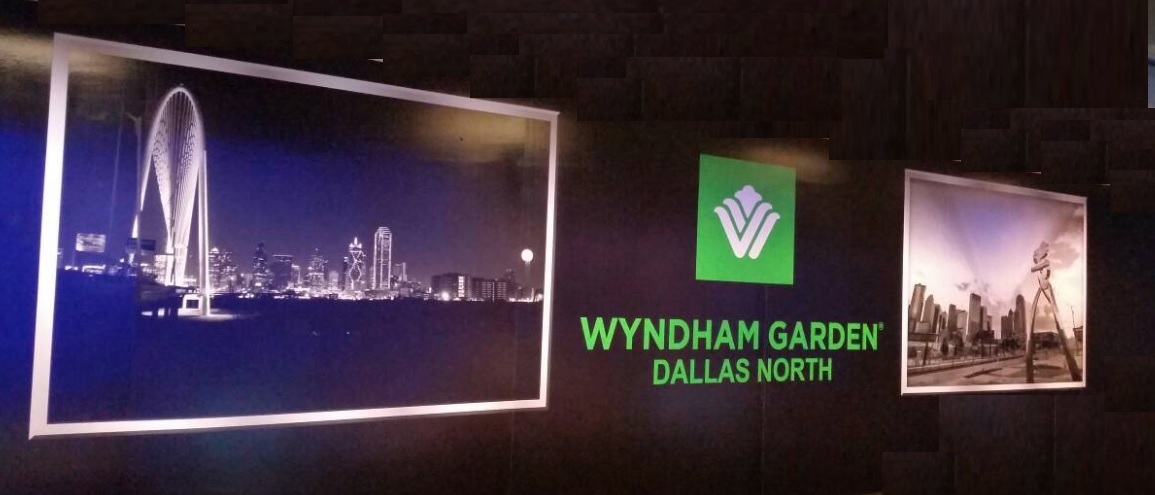 All activities for the FACES 2017 Conference will happen at the Wyndham Garden Dallas North Hotel. We highly recommend you book your hotel room early, as the Wyndam has given us a remarkable room rate of $70 USD per night + 13% taxes. (Breakfast is not included in this price.) A complimentary shuttle is available for transportation within a five mile radius of the hotel as well as complimentary service to and from Dallas Ft.Worth Airport. You must CLICK HERE TO BOOK to receive our discounted room rate.