Description
This is my second Facebook Profits workshop created with the deaf community in mind, and after having so much success from hosting the last one, the demands for another one has increased so knowing how passionate I am about my work and what I teach, I've decided to come back and do it once more..
The event will be held ONLINE from London, UK from 4.30pm to 7.30pm,
I will reveal and deliver to you a ground breaking step by step instructions for you to copy and make money from Facebook... and all that from doing something you are already doing!
One of my students actually made her first profit during my workshop. And I won't be surprised if this will happen again in this workshop.
Once you have learnt from one of the greatest deaf mind, a deaf internet marketing pioneer from London UK. You will never see Facebook the same way again... ever, nor you will want to post a status update for free again....ever!
Please Note: This method I'm teaching, doesn't limit it to Facebook, it will work with other social media platforms too, This is all very exciting, and your perspective will change for the better!
Okay, you may be asking what you will achieve from attending my workshop?
The answer is quite simple, by the end of the workshop you will have a greater knowledge of how to make lots of money from Facebook and how quickly you can get it!
What have I predicted for Facebook in 2017
Once my new style of social sharing idea goes out, millions will very quickly adopt this method. I believe everyone must be paid for republishing other people's contents.
You see, sharing contents could net you £100 or more in a day!
A new era will be born, this is what I foresee, Facebook is still in its infancy, we together, learn more as technology evolved, companies never stay the same, either they grow and expand or go busted.
I can understand the companies need to market their brand in some kind of urgencies, but being bombarded with the companies constant barrage of promotional campaigns can be very tedious!
Subtle is better, however, the most successful in getting the best attention grabbing are those who are the quite ones I will share with you my subtle and very exciting method for you to get profits in your pocket today and all that just from being very quite!
I will show you exactly what you will need to do....This method I will be teaching you works wonders for me, even to this day and I am still using this method, so, I have no reason to doubt as to why it cannot work for you.
Millions of people are doing this, so for heaven's sake, why aren't you grabbing the piece of the billion pounds pie?
If you choose to ignore this, that is fine, but remember, it is not nice to watch your friends doing well and earning money from social media and you are not, all because you've missed out on that opportunity.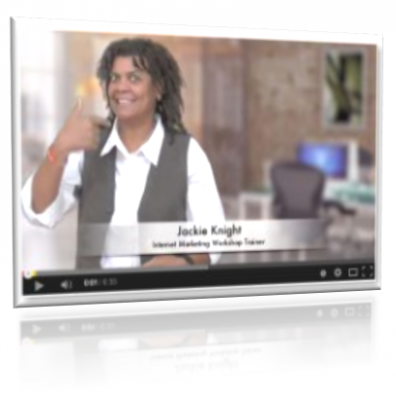 Jackie Knight is a well known Deaf Internet Marketing with 15 years experience of making a full time living from her online endeavours. Recently she has been invited by deaf people from all over the world as key note speaker and hosting workshops in their city. She is an ideal coach to teach you, based on the fact that she runs 2 Apps and over 12 websites of her own.
She is fluent in International Signs after being in close proximity with her USA and European counterparts for 13 years.