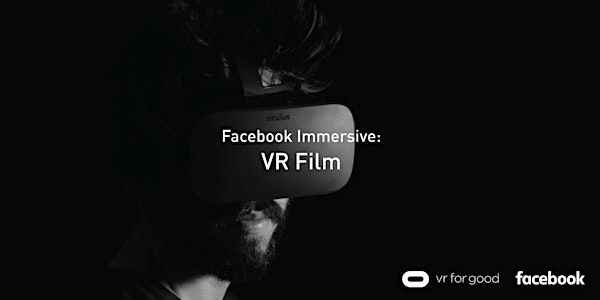 Facebook Immersive: VR Film
When and where
Location
Facebook HQ, Building 15 1 Hacker Way Menlo Park, CA 94025
Description
***Detailed OFF-SITE Parking and Shuttle Instructions have been emailed to all RSVPs. If you have not received them please check your SPAM folder.
You may park at the 1150 Hamilton event parking garage and use designated shuttles there to arrive to Building 15 lobby. Please do not park on main campus.
***RSVP and PHOTO I.D. are required of all guests upon security check-in at Building 15 lobby!
Experience. Learn. Inspire.
Take a deep dive into the world of virtual film at our first edition of Facebook Immersive: VR Film!
Join us on Thursday, May 16th from 5:30PM-8:30PM at Facebook HQ, for an evening of networking with filmmakers pioneering the VR frontier.
View titles premiered at major film festivals in our Virtual Theater. Hear presentations on how this technology is revolutionizing storytelling and production workflows. Be inspired to transform the way we connect the human experience through this powerful medium.
This event is FREE and open to local film communities & Facebook employees. Food & beverages provided.
RSVP REQUIRED! First 30 guests to RSVP will receive exclusive Oculus swag at the door!
Please note all attendees must be 18 years or older.
---




PRESENTERS/ PANELISTS
Eric Cheng
Eric Cheng, Facebook's AR/VR Immersive Media Lead, will present the current state of immersive video for VR headsets (including stereoscopic 360, VR180, and beyond), including discussion about cameras, workflow, and distribution. Eric is an award-winning underwater photographer, technologist and musician who specializes in developing and applying new technologies to media and storytelling. Eric's photographic work can be found at echengphoto.com.
Jess Kantor
Jessica Kantor is an LA based director, producer and interactive storyteller. In the last two and half years, Jessica has been sought out for her work in 360 Video and Virtual Reality. Jessica's credits include a short VR film called THE ARCHER which was programmed in the Kaleidoscope VR Film Festival, Cucalorus Film Festival and the Liege Webfest. ASHES which premiered at Tribeca Film Festival and went on to play at Arles VR Festival and Edinburgh Digital Festival. Jessica has created 360 videos for Miller Lite/ Pride.com, RallyBound, and Wiser Distillery.
Armando Kirwin
Armando Kirwin has worked as a Director of VR, VR Producer/Executive Producer, and Head of Post Production for several leading VR companies, including Here Be Dragons (formerly known as Vrse.works), Milk(vr), and Facebook. He is now the cofounder of Afterframe. He has helped create 23+ VR projects to date. These projects have earned four Emmy nominations, the Grand Prix at Cannes, and numerous debuts at Tribeca, SXSW, and Sundance. Prior to working in VR, Armando was the Filmmaker-in-Residence at a technology incubator managed by Chad Hurley (the founder of YouTube)

FEATURED FILMS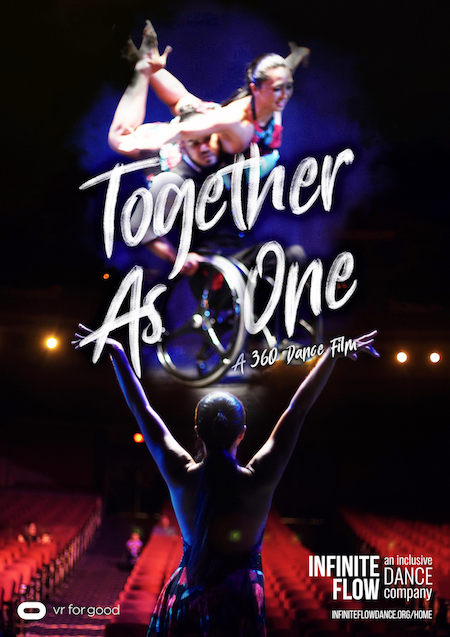 Together as One
Jessica Kantor
Oculus VR for Good, Creators Lab
This VR for Good project highlights the work of Infinite Flow, an inclusive dance company that showcases the artistry of dancers with varied physical abilities. In the film, we see a young boy's and girl's imaginations come to life as they watch a pair of dancers meet, struggle, and push past their limits—forming community along the way.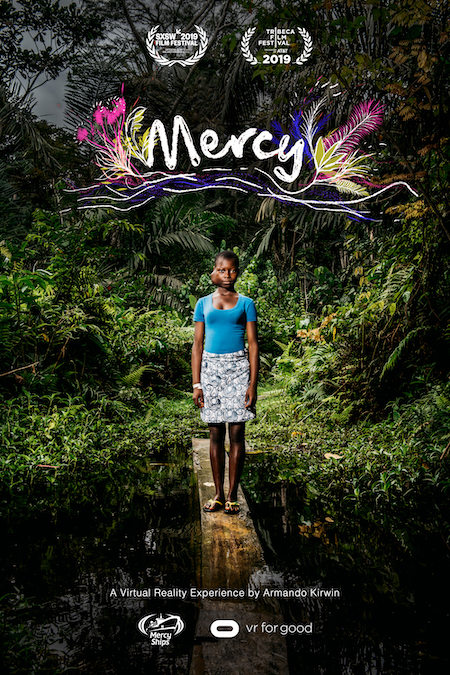 Mercy
Armando Kirwin
Oculus VR for Good, Creators Lab
Mercy has been officially selected to SXSW Film Festival 2019 as a World Premiere, and Tribeca Film Festival 2019 as a New York Premiere. In this 360 VR film, we follow the story of a young woman from Cameroon who journeys from her village to a hospital ship docked on the nearby coast in order to receive a life-changing surgery.
Traveling While Black
Roger Ross Williams
Oculus VR for Good
A VR experience about race and restricted movement in America featuring the restaurant Ben's Chili Bowl, a restaurant added to the Green Book in 1958 (over 20 years after the book was first published) which listed establishments that African American travelers relied on to avoid brutal discrimination.
VR180 Supercut
Eric Cheng
A compilation of peak-quality VR180 footage including a nature scene, musical performances, and a maker in his shop.
Spheres
Eliza McNitt
A three chapter interactive virtual reality journey that uncovers the hidden songs of the cosmos.
Wolves in the Walls
Fable Studio
This virtual reality cinema transports you into the imagination of 8-Year old Lucy's imagination where only you can help her discover what's truly hiding in the walls of her house.
The Red Room Project
Adele Ray
Independent/Local
An immersive portrait of Bay-Area based rap artist, Shino Smoke's creative journey and how his art was affected by the Oakland GhostShip fire of 2016. https://www.adeleray.com/original-films.html
Songs of the Vine
Maira Clancy and Blake Montgomery
Independent/Local
A virtual reality documentary that takes the viewer deep into the rich audio visual experience of the Shipibo, an indigenous group well-known for its rich tradition of plant spirit shamanism in the Amazon jungle. https://www.behance.net/gallery/62529435/Songs-of-the-Vine
___________________