Event Information
Location
Dublin Chamber of Commerce
7 Clare St
Dublin 2 Dublin
Ireland
Description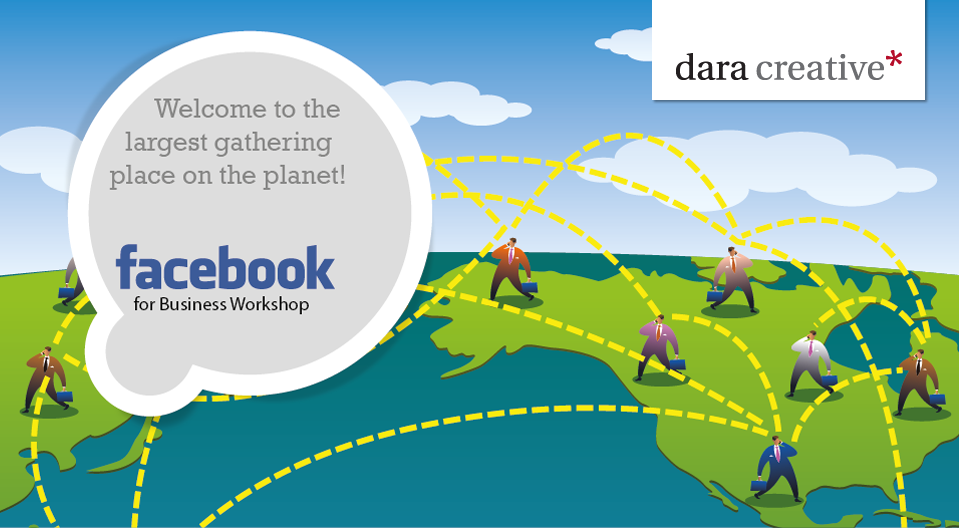 With over 800 million active users across the globe, Facebook is the most successful social media platform online. There are an astonishing 2 million users in Ireland (half the population!) and 54% of active users are aged 18-34. And it's not just for the young 'uns, one in five 55-64 year olds have a Facebook account.

With all of these switched on potential customers out there, can your brand afford not to engage with them on a daily basis?

This course will provide the information and skills you need to develop a powerful and lasting Facebook community. Learn ways to develop creative page content and how to turn fans into customers in fun and engaging ways. We will use real life case studies to illustrate the tools used and show how to replicate this success for your brand.

Workshop with Glen Quinn, Online Marketing Manager Dara Creative*Dip. Executive Advertising. Dip. Online Marketing and PR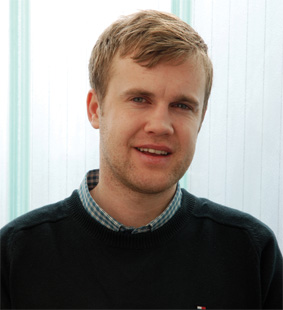 Glen is a Social Media and Online Marketing Fanatic. He is interested in all things related to the Digital World and Online Advertising. Glen is possibly obsessed with Search Engine Optimisation (SEO) and Social Marketing on Facebook. He is constantly thinking of new and innovative ways to enter online markets and compete for a spot at the top of Google.

His skill-set includes Desktop Publishing, Online Marketing, Social Media Marketing and Public Relations. He has experience with Google Adwords, Google Analytic, Google Webmaster Tools, Google AdSense, Facebook Advertising and Search Engine Optimisation. His Online Marketing Services include Website Optimisation, Content Writing, Search Engine Optimisation (SEO), Link Building, Online Press Release Distribution, Article Marketing, Keyword Building, Directory Submissions, Competitor Analysis, Market Research, Social Media Design / Marketing and Training. He is certified by the Advertising Association of Ireland.

"For any business with a web presence Social Media and Online Marketing is vital. Increased visibility on the Internet will have many benefits for your business. Being part of the online community and engaging with customers will help grow your business"
TESTIMONIALS
"I would highly recommend this workshop. The course content was most informative and covered far more than I expected in such a short space of time. Glen who presented the workshop was excellent and had lots of time for questions and answers and explained everything in depth until the person who asked the question understood fully instead of being dismissed. I look forward to attending future social media workshops held by Dara Creative."
Elaine Breen, Northwood Technology Ltd
"A great whirlwind overview of facebook marketing from the ground up and some excellent nuggets of information, hints and tips and digital trade secrets! Well done lads."
John Paul O'Keeffe, IT Alliance
WORKSHOP CONTENT:

Introduction to Facebook
What is Facebook and why do so many people use it?

An introduction to Social Media and Facebook

The benefits of a Facebook brand page

Difference between Profile / Page / Group

How to navigate your way around Facebook

New Timeline Features
Creating Your Platform
Creating a Facebook Profile / Page / Group

Dos and Donts when setting up your Page

How it works - the advanced and little known features

Timeline Design – Logo / Banner / Photo's / Highlights
Facebook Management
Getting familiar with the Timeline

Editing and adding admins

Status updates and regular posting

The admin panel backend and analytics

Building your brand on Facebook
3rd Party Apps and Hosted iFrames
What are hosted iFrames?

Adding apps onto your page

3rd Party applications and software

How to set up and install apps
Social Media Marketing
Advertising on Facebook

Difference between CPM & CPC

Blogging and Social Media

Social Media Tools bars for your site

Build your audience with online marketing
Facebook Social Plugins
Like, Send, Subscribe Buttons

Activity feeds, Recommendations, Like Boxes

Integration of application to your website
Online Resources
Facebook Community Help

Facebook Terms and Conditions

Recommended Facebook Pages

Who Should Attend?

This course is aimed at beginners to intermediate level users of Facebook for business. Its suitable if you currently manage a Facebook page for a company/brand but want to achieve more. If you want to book an extended workshop we can arrange that too. If you can't make this workshop we will be organising other workshops like this throughout the year.

This workshop is limited to 15 participants only.

If you want to book an extended workshop we can arrange that too. If you can't make this workshop we will be organising other workshops like this throughout the year.
To get in touch email training@daracreative.ie
Date and time
Location
Dublin Chamber of Commerce
7 Clare St
Dublin 2 Dublin
Ireland