Facebook and GiT Presents "Lessons Learned: Overcoming Our Mistakes"

Tuesday, May 14, 2013 from 6:30 PM to 9:00 PM (EDT)
Event Details
Facebook and GiT Presents "Lessons Learned: Overcoming Our Mistakes"

We always seem to view our role models as if they've made perfect choices every step of the way. If only that were really true! Join Facebook and Girls in Tech for happy hour and a discussion with a few senior tech women on the biggest career mistakes they thought they made, how they overcame those mistakes, and what lessons they learned.

Tuesday, May 14th
6:30pm-9:00pm
Facebook NY
335 Madison Ave 17th floor
New York NY 10017
(cross street is 43rd and Madison Ave, next to Grand Central Station)

*Light refreshments will be served


Girls in Tech (GIT) is a social network enterprise focused on the engagement, education, and empowerment of professional and influential women in technology. As women with the capacity to inspire, we made it our personal desire and passion to create and sustain an organization that focuses on the collaboration, promotion, growth and success of women in the technology and entrepreneurs sector.
Launched in 2007, Girls in Tech has organically grown to 35 active chapters in North America, South America, Europe, Asia, Africa and the Middle East. 
Moderator:
Bethany Sumner -Engineer, Kickstarter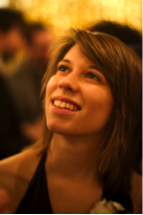 Growing up in Atlanta, Bethany loved making things, from paintings and pop-up books to balsa wood structures. Later she discovered how technology could substantially expand the types of things that she could make. Always inching for an adventure, Bethany dropped out of high school and took a job as a graphic designer at a software company, where she convinced her boss to teach her how to code. After falling in love with coding she decided to return to school and continued on to study Computer Science at Georgia Tech. Last year Bethany left school once again to move to NYC and become an engineer at Kickstarter. When she is not coding, Bethany enjoys biking, watercolor painting, and listening to folk punk.
Panel:
Goranka Bjedov - Capacity Software Engineer - Facebook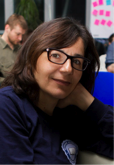 Goranka Bjedov works as a Capacity Planning Engineer at Facebook. Her main interests include performance, capacity and reliability analysis. Prior to joining Facebook, Goranka has also spent five years performance testing at Google and worked for Network Appliance and AT&T Labs. Prior to that she was a professor at Purdue University. A speaker at numerous performance conferences around the world, Goranka has authored many papers, presentations and two textbooks.
Nikki Stevens- director of engineering at Refinery 29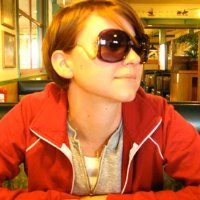 Nikki Stevens is the Director of Engineering at Refinery 29.  She's a programmer, advocate for women in technology, and active open source contributor.  Before joining Refinery29, she was a Technical Architect at LBi/MRY. While there, she led development of American's Elect, winner of the 2012 People's Choice Award at SxSW. Prior to LBi, she was a tech lead at WorkHabit and the lead developer for DivX.com's web properties.
 Catherine Hui- Head of Technology for Bloomberg's Tradebook Equity group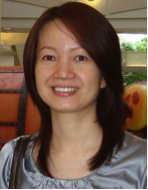 Catherine (Cathy) Hui began her journey into the world of technology with a B.S. in Computer Science from Simon Fraser University at Vancouver, Canada. After graduation, Cathy worked as a developer for Nortel Networks (Canada), Tellium (US) and then join Bloomberg in 2002. At Bloomberg, Cathy's dedication and passion for technology propelled her into the ranks of senior management. Her experience includes building award-winning platforms across several industries including telecom, finance and digital media. She is currently the head of technology for Bloomberg's Tradebook Equity group.
 Amanda J. Stent- AT&T Labs research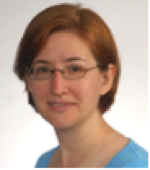 Subject matter expert in dialog systems, natural language generation, speech processing
 Dr. Amanda Stent is a computational linguist working on dialog systems, natural language generation and assistive technology. She is currently a Principal Member of Technical Staff at AT&T Labs - Research in Florham Park, NJ and was previously an associate professor in the Computer Science Department at Stony Brook University in Stony Brook, NY. She holds a PhD in computer science from the University of Rochester. She has published over 70 papers on natural language processing, holds several patents and is president of the ACL/ISCA Special Interest Group on Discourse and Dialog. She is a senior member of IEEE and of the ACM.
When & Where

Facebook New York Office
335 Madison Ave
New York, NY 10017


Tuesday, May 14, 2013 from 6:30 PM to 9:00 PM (EDT)
Add to my calendar