Description

Introducing the Facebook Ads Masterclass, brought to you by the team at dooley media!
If you have experience with Facebook Ads but are seeking hands-on instruction to better understand and improve your results, then the Facebook Ads Masterclass is just for you.
In this full-day, hands-on workshop, you'll walk away with a clear plan for improving your ads performance - and you'll even have some optimized campaigns up and running by the end of the day!
Save time and money by learning how to leverage Facebook Ads the right way.

Tell me more
This is a unique opportunity to learn from Dennis Yu and his Blitz Metrics team about their Social Amplification Engine. It's a vigorously tested and proven-to-work methodology that can be deployed in any industry. They'll show you how to build your audience, get them talking and most importantly, get conversions - without needing a massive ad budget, creative team, or horde of developers.
The one-day conference includes:
Hands-on training with Dennis Yu, a world-renowned social media expert

Access to Alex Rogers, a Facebook Representative who will be onsite to answer your questions

A pre-workshop survey to understand your unique needs and tailor the workshop accordingly

An instructional workbook that outlines the Social Amplification Engine

Step-by-step instructions to apply to your campaigns
All the Facebook swag your heart can handle!
Catered lunch and rooftop happy hour
Bring your laptop and all of your questions!

Meet the Team
Throughout the day, you'll have access to Dennis, Alex and the entire dooley media team.
Meet Dennis: Dennis Yu is the Co-founder and Chief Executive Officer of BlitzMetrics, a digital marketing company which partners with schools to train young adults. Dennis' program centers around mentorship, helping students grow their expertise to manage social campaigns for enterprise clients like the Golden State Warriors, Ashley Homestore, and Rosetta Stone.

He's an internationally recognized lecturer in Facebook Marketing and has spoken in 17 countries, spanning 5 continents, including keynotes at L2E, Gultaggen, and Marketo Summit. Dennis has been featured in Tech Crunch, The Wall Street Journal, The New York Times, LA Times, National Public Radio, CNN, Fox News, and CBS Evening News. He's a regular contributor for Adweek's SocialTimes column and has published articles on Social Media Examiner and Social Media Club.
He held leadership positions at Yahoo! and American Airlines and studied Finance and Economics at Southern Methodist University as well as London School of Economics.
He ran collegiate cross-country at SMU and has competed in over 20 marathons, including a 70-mile ultra marathon. Besides being a Facebook data and ad geek, you can find him eating chicken wings or playing ultimate frisbee in a city near you.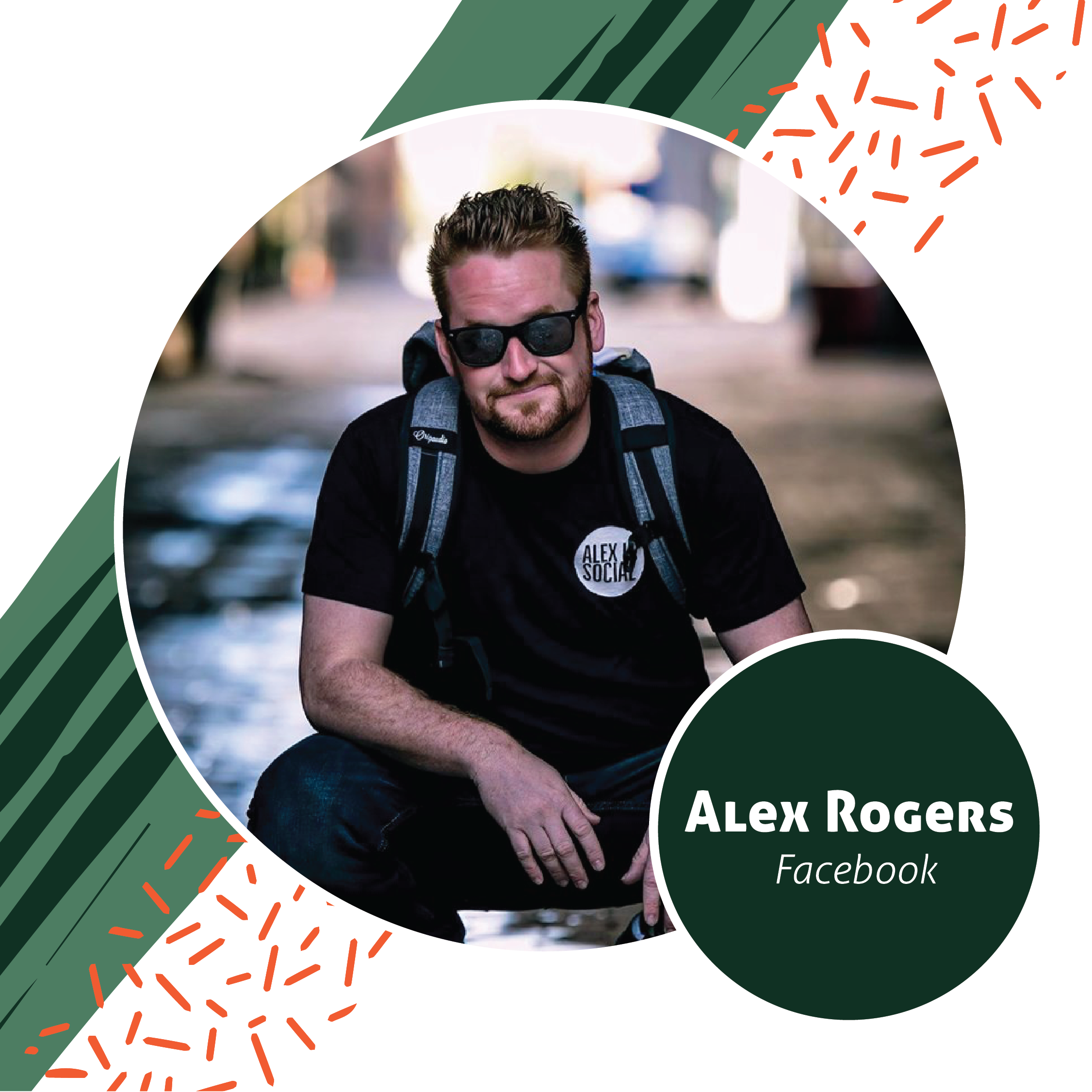 Meet Alex: Alex Rogers has spent the last 8 years speaking globally with over 60 organizations about how to strategically grow their brand through digital marketing. With clients such as Keller Williams International, Ohio State University, Facebook, The Columbus Dispatch, and Beaumont Health of Detroit, Alex is a national thought leader on community growth and engagement. He was recognized by Facebook at the Global Lead Event in Berlin and currently serves as the Lead for the Facebook Community Leadership Circles in Columbus, OH. A dedicated father of three, Alex co-founded Alex Is Social, a Columbus based boutique social media agency focused on organic community growth through social engagement.

Workshop Schedule
8:30 am - Check-in & Networking
9-12pm - Session One: Building the Foundation of Successful Digital Campaigns
Starting from a strong foundation is essential for high converting ad campaigns. Dennis will walk through his Social Amplification Engine that helps social media professionals generate authority and influence, build sequences, and leverage audiences that you will build to drive leads and sales.
This session will cover:

Digital Plumbing: Setting up tracking to leverage your audiences and understand your customer journey.

Goals: Setting campaign goals by objective, determining goal costs, determining budgets relative to goals, and structuring campaigns.

Content: How to generate influence and build trust in your audiences through implied endorsement, how to find and sequence your best content, and how to track and organize all of your content to recycle your greatest hits.

Targeting: How to find your best audiences for $1 a day, sequencing audiences, and leveraging lookalike audiences.
12-1pm - Lunch (included)
1-4pm - Session Two: How to create and dissect the performance of your ads
Do you understand what your ads are telling you? Being able to dissect your analytics and decipher your data is just as important as the setup of your campaigns. Dennis will break down how you can both amplify and optimize your ads campaigns to reduce cost and increase conversions.
This session will cover:
Amplification: Finding your best ads and audiences for $1/day and setting up re-marketing ads.

Optimization: Dissecting the performance of your ads, benchmarking your results, metrics decomposition, and using checklists to consistently troubleshoot problems and make recommendations.
4:30pm-5:30pm - Rooftop Happy Hour (included)
Since your head might be spinning from the workshop, we'll have some adult beverages and a DJ ready to greet you on the rooftop of Union Hall afterward.

A Final Word
If you want to leverage the exact same social ad strategies Dennis and his team use for Fortune 100 Brands and private nine-figure clients...even if you can only advertise for $1/day, this is the most important workshop you'll ever attend.
You or your team will be able to save significant time from learning this on your own, plus you'll save your organization money by not wasting your budget on ineffective ads.